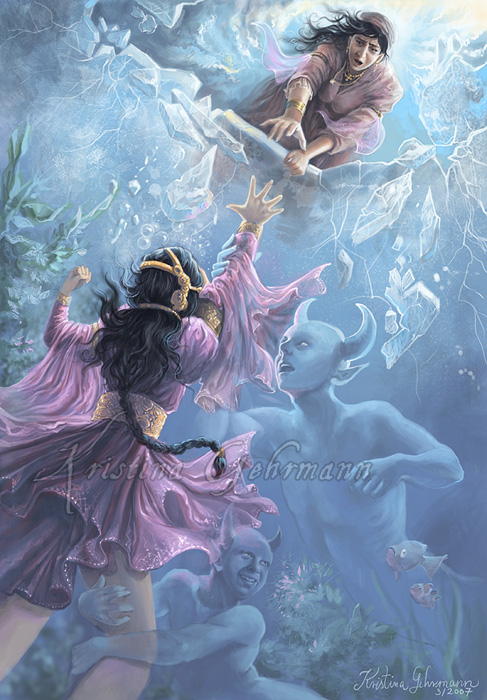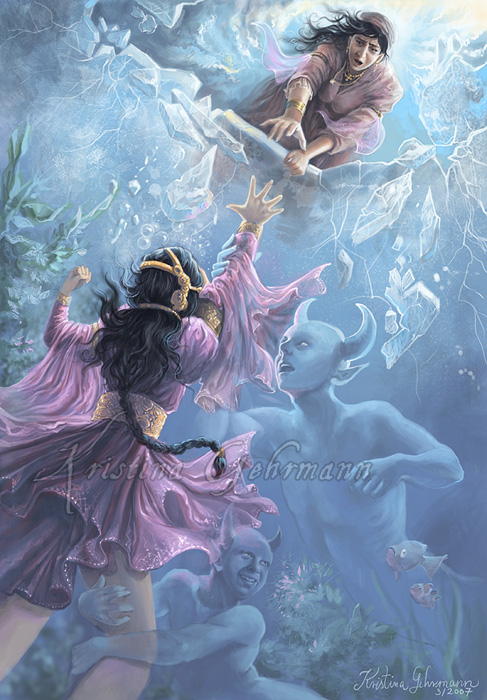 Watch
© Kristina Gehrmann

------------------------------------


www.kristinagehrmann.com/


Follow me on Facebook: www.facebook.com/KristinaGehrm…



------------------------------------

Salome, who danced in front of King Herodes and received the head of St. John the Baptist on a silver plate, was regarded one of the most wicked women in history.
And this is how she died, according to the old legend. One day, she was dancing on a frozen pond when the ice broke and she fell into the water. Eventually, the sharp ice fragments would cut her neck and severe her head from her body. So she died the same way like the man whom she had brought to death; and not even her mother Herodias was able to save her.
Photoshop 7 and Aiptek tablet.
Reference used: A photo of my friend posing for Herodias. Photos of my own face, for the sea demons. No reference used on Salome.
Some close-ups for you

img73.imageshack.us/img73/9841…