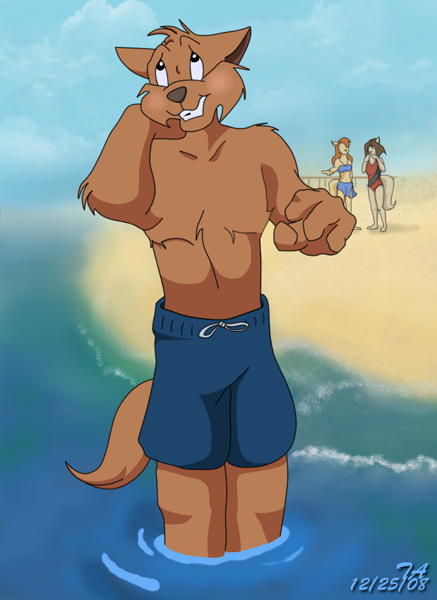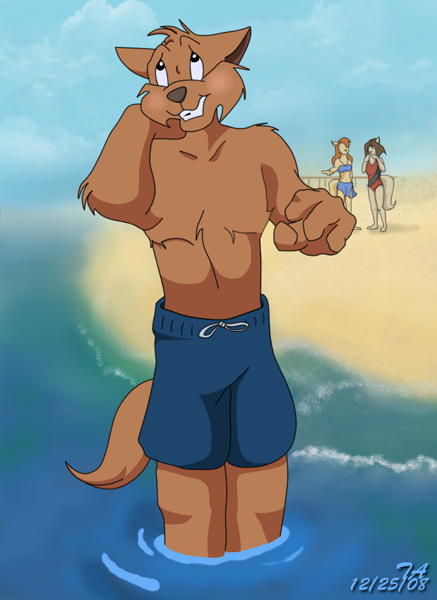 Out for a day at the beach, Jake wonders why the she-kats are staring at him. Must be fangirls.

I've finally completed something! And, it has a background! Someone requested something sort of like this ages and ages ago. And, I did the original sketch, ages and ages ago. Then, I forgot it, pulled it out to play with a little and forgot it again. Now it's finally complete... on Christmas when I should be posting something festive or at least something pretty and full of snow. But, I didn't have time to draw a Christmas image, and this is what was nearing completion when I got free time. Oh well... I'll just do snow scenes all summer. Maybe it'll make me feel cooler.

© Jake and "SWAT Kats: The Radical Squadron" are copyright Hanna-Barbera Cartoons Inc. The cloud brush used here was made by pharaohking.