My account for original works, including OCs from various anime, manga, and games. Photos will also likely go here, if ever.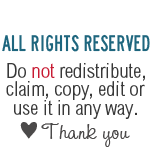 Because I believe that love is love, no matter what...



Art Status


(just ask~ )


SHIPS FTW!
Metal Fight Beyblade


:thumb613794264:







:thumb591791018:

Ships I find cute but can't find stamps for:
Pluto x Saki

These are in no particular order, and I'm sure I haven't found all them ships, ehehe.

Bakuten Shoot Beyblade


(I'm still tracking down stamps for them BSB pairings).


Other Stuff




(surprise surprise, I like a book series focused on cats XD )




:thumb629734242: :thumb629326070: :thumb629740894:
:thumb629738299: :thumb629741890: :thumb629743192:
:thumb629793716: