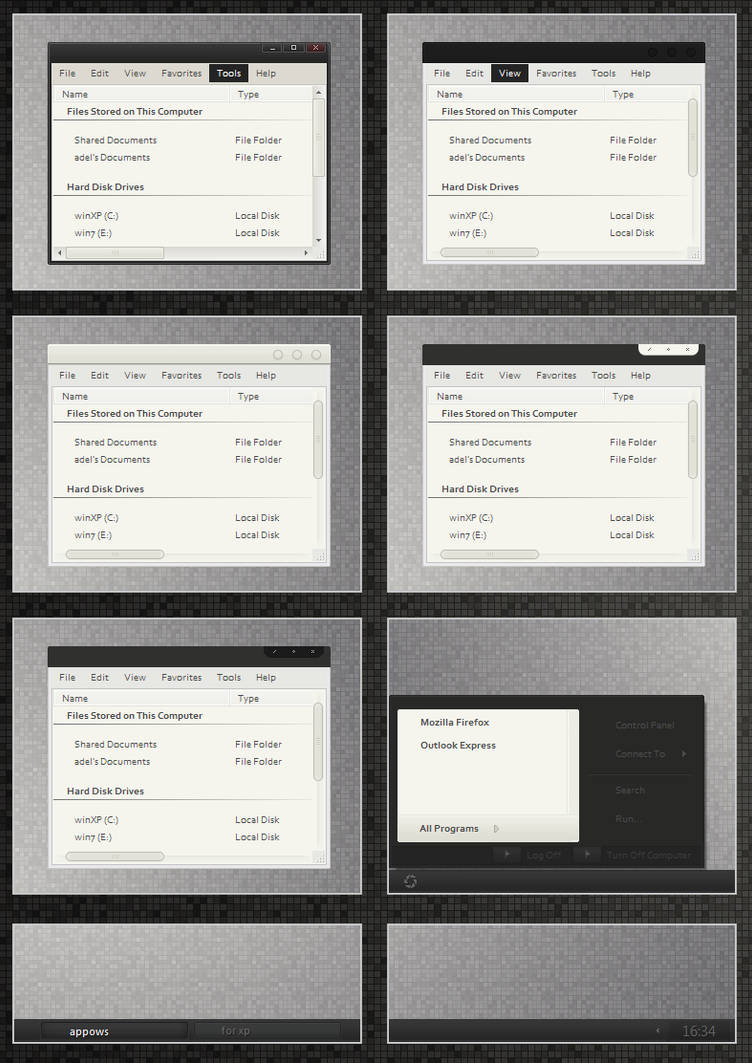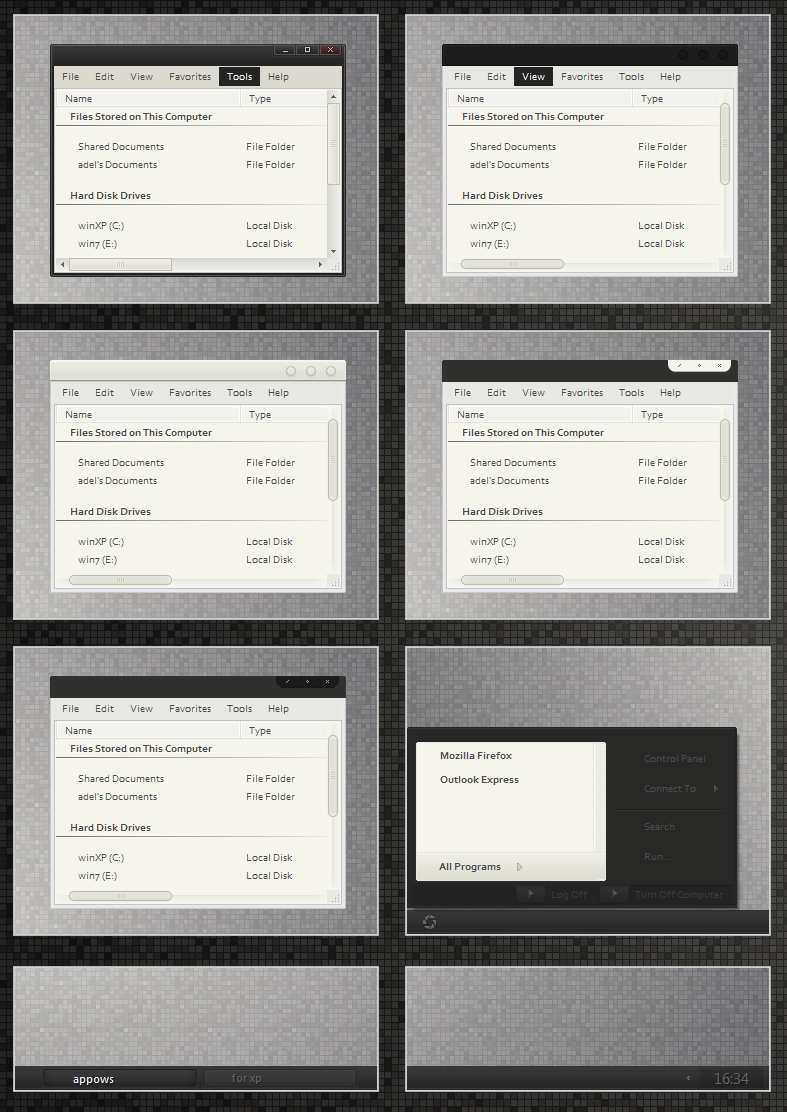 this is a port of appows ( the best 7 theme i have used) by neiio :
[link]
i used as base to build this theme krosavcheg open source :
[link]
5 styles: work - nite - lite - haze - dusk .
3 alternatives font choice: segoe ui/corbel/ arial
wall's in the preview:
Pixel Apple by Mickka
- The zip include:
*visual style
*fonts
Installation:
- You have to copy the zipped visual style into the windows system folder "x:\windows\ressources\themes".
- You have to copy the fonts into fonts folder.
- The default font for this theme is segoe ui , It requires cleartype to be activate to be displayed correctly. To activate cleartype, go to display properties, appearance, then click on effects. Choose cleartype under "Use the following method to smooth edges of screen fonts"
Note:
This theme is for Windows XP.
You need also a patched "uxtheme.dll" system file.
to replace taskbar & captionbar icons to an transparent one:
[link]
credits:

for the most excellent appows theme.

for the open source.
thanks for comments, support and

.....