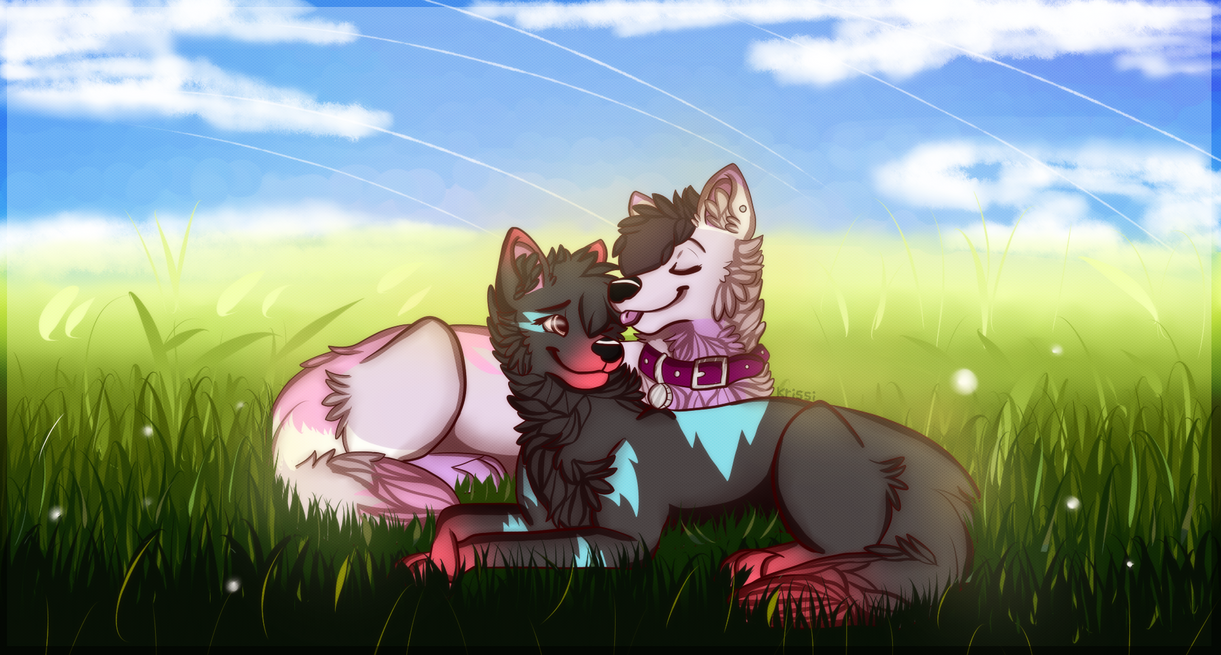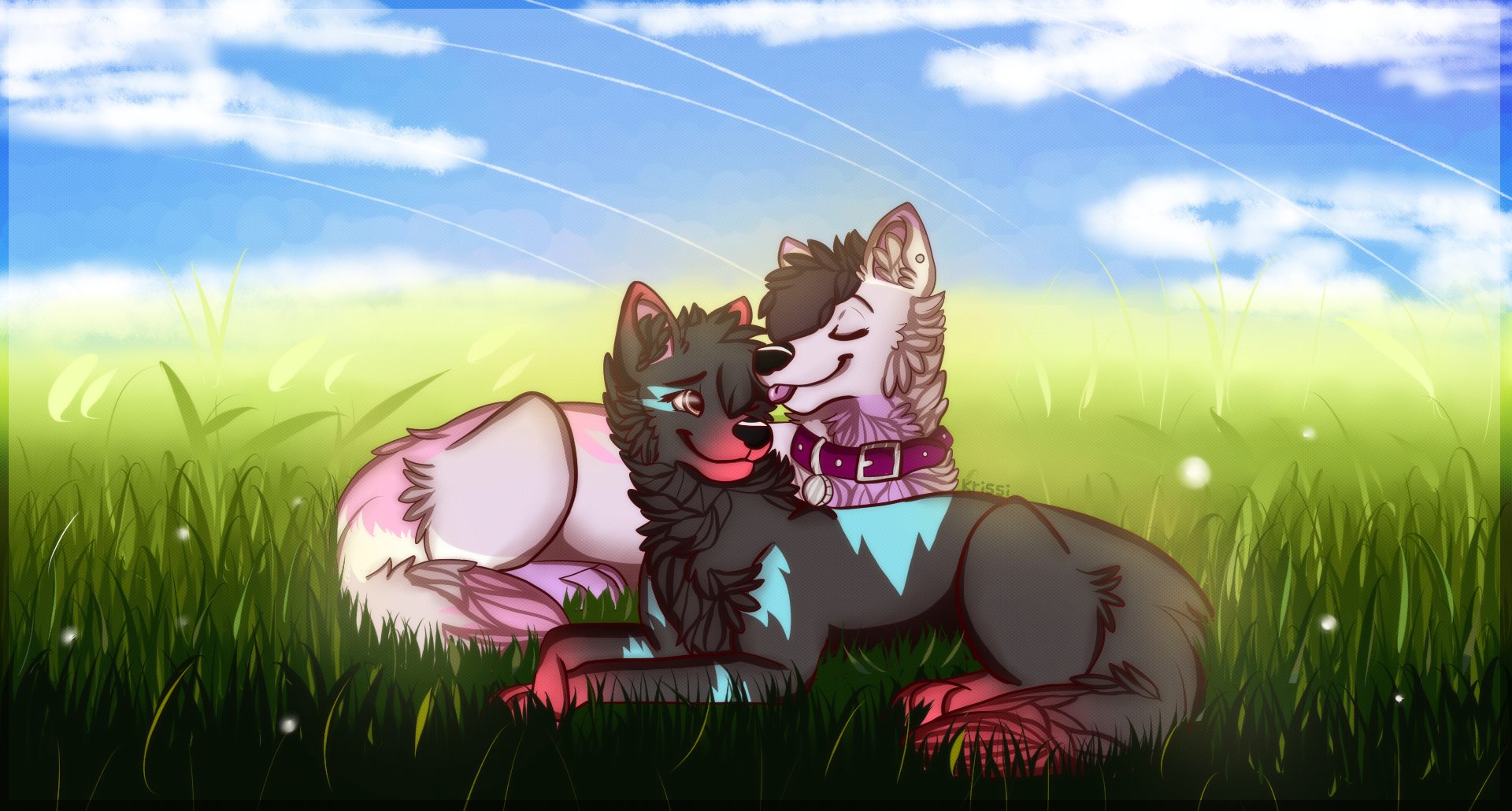 Watch


If you like it, comment!
---

But she said, "Where d'you wanna go?
How much you wanna risk?
I'm not looking for somebody
With some superhuman gifts.
Some superhero,
Some fairytale bliss.
Just something I can turn to.
Somebody I can kiss.
I want something just like this."
---
Holy FUCK this took me HOURS.
I've had this sketch for two days and I've been working on it off and on all weekend. I absolutely LOVE how this came out!
I experimented a bit with the fur shading (I took my time on it this time) and I tried my hand at a more softer/more detailed looking background. I think the turnout is really fantastic and this is something I can say I'm like, 90% proud of. I love it. The only thing I think I could've done better is the clouds, but it's difficult to convey the fluffiness of them.
Idk what else to say and I don't wanna bore ya'll so here ya go!

Critique will be turned on so feel free to leave some if you have tips on what I can improve on!!