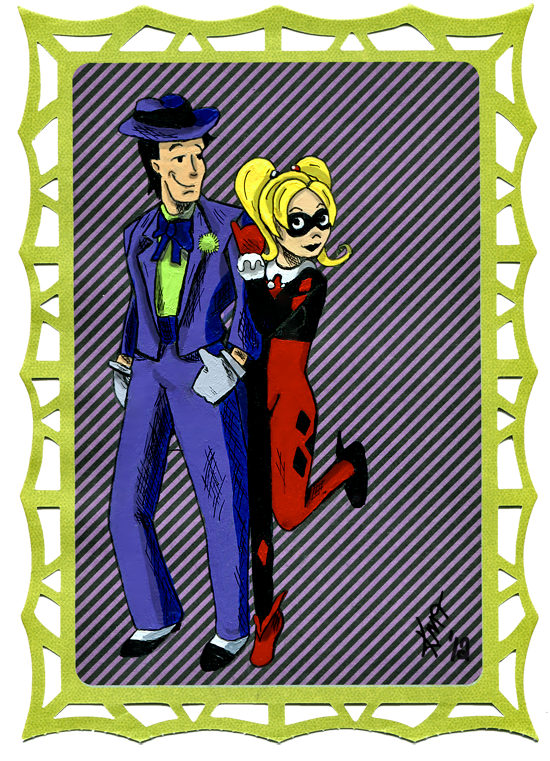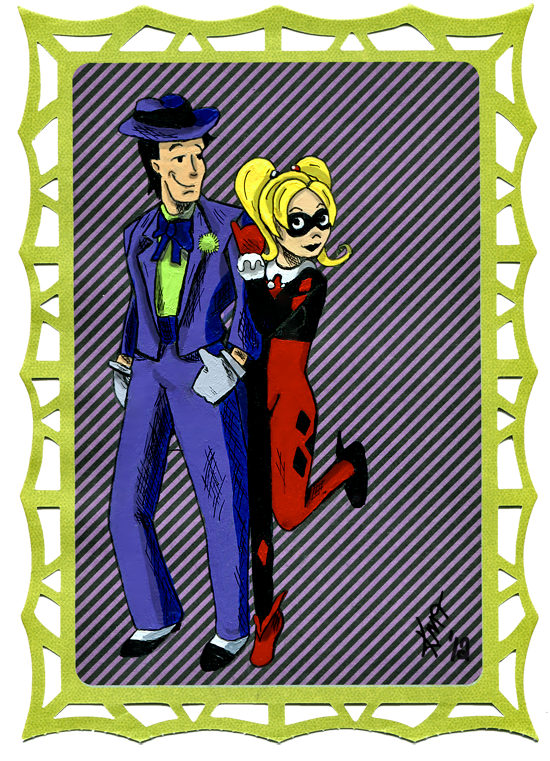 Watch

DAY TWO OF THE 7 DAYS OF HALLOWEEN!

Costumes are one of the best parts of Halloween, and I thought who better to dress up as Joker and Harley than Daria's Kevin & Brittany?
~~~~

Acrylics

Stock paper

Referenced this photo!

Harley's costume was intentionally reversed! I wanted her black diamonds visible.

AWESOME!!! I love it!!!

Reply

I knew this made sense! Brittany has more or less the same personality as Harley Quinn, it´s perfect!
Reply

Weirdly enough I was just thinking of something like this! The Jock-ster and Brittany Quinn.

Reply


I guess Kevin as the Joker is a stretch, but if you're a DC fan it's hard not to associate a pigtailed blonde with Harle. Happy Halloween!
Reply

Can't you just picture her---"You thought I was just another blonde bimbo, but I'm not even a natural blonde!"
Hope you had a good Halloween too!

Reply

Reply

that background and border is really wacky and I think it fits the theme well. XD
Reply

Reply

oh cool

Reply