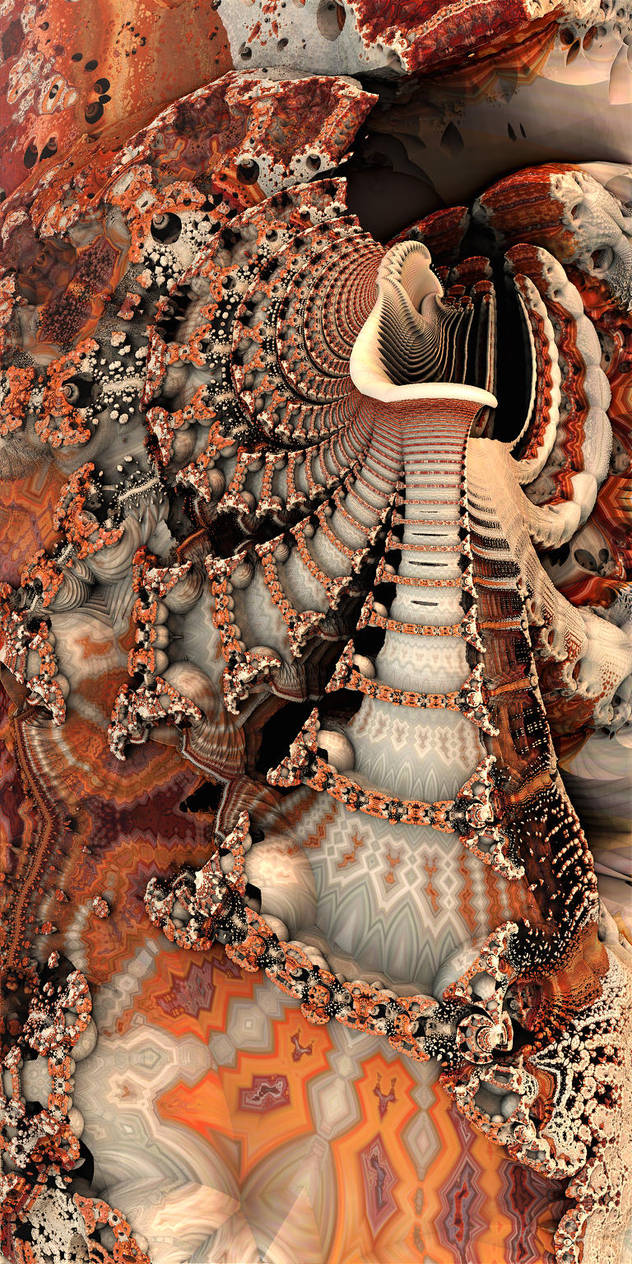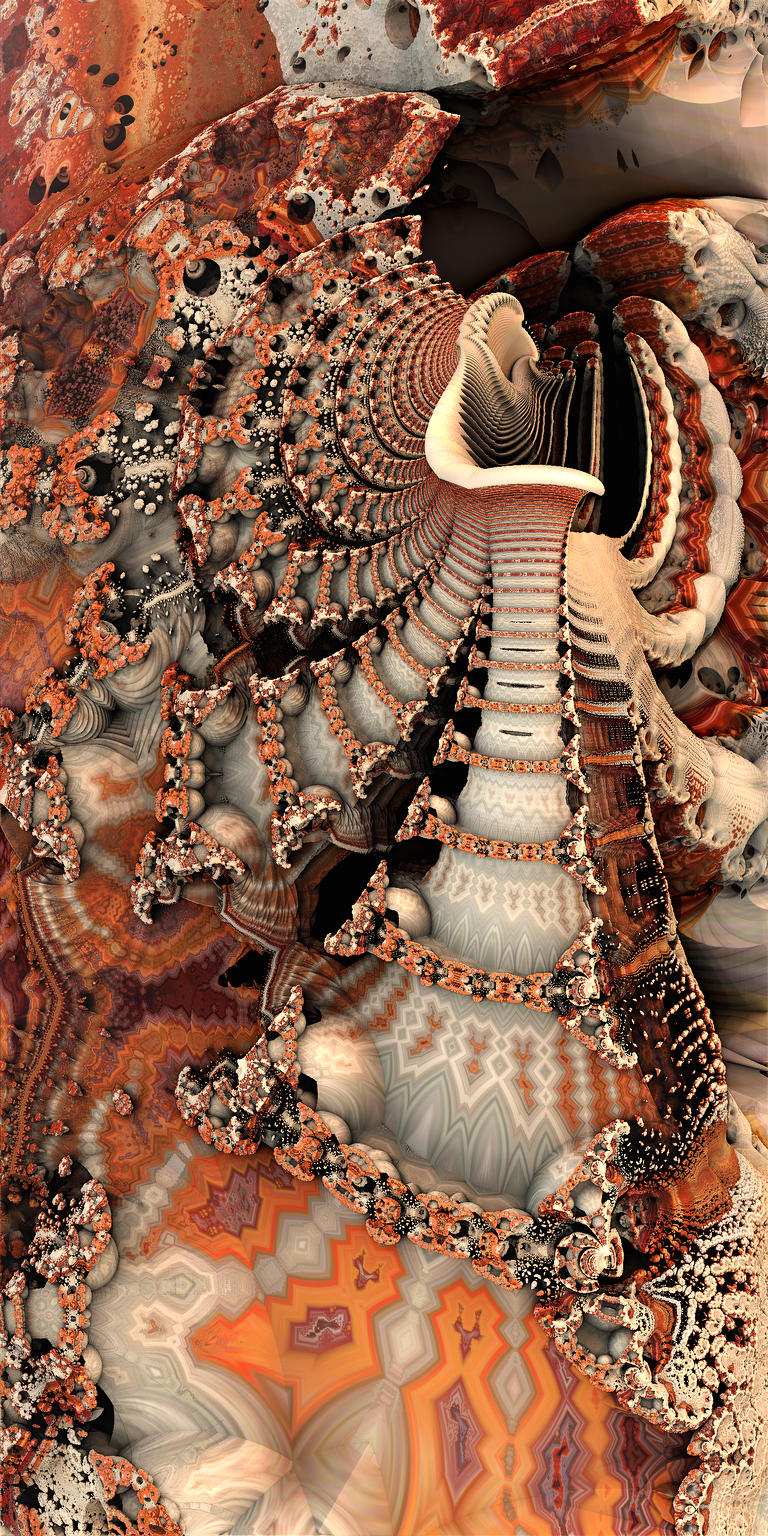 Reply

The shapes are wicked, but I like the way fractal colours compliment each other.

Reply

Thanks... nice to see you around

Reply

I was in your neck of the woods (ie. your DA GALLERY), mate. Hope all is well with you and your clan?

Reply

I see... not bad over here, just tiiiired...

Thanks for looking in and faving, given you a little pimpage in my journal...keep well!
Reply

Reply

I don't know if I'm tired because of work and years of late nights or something else... let's hope it's work

Reply

Or age?

Just kidding, mate.
I have developed, over the past couple of days, a shitty flu-thing. I can taste phlegm from my congested lungs, my nose is stuffed, my cough hurts my sides, sleeping is off/on, and my sneezes could launch garden pea's into space. Nae fun.
A grumpy woman would call it MAN FLU, I guess. LOL

Reply

Reply

Really cool!

Reply

It's like some intricate carving in agate; beautiful.
Reply