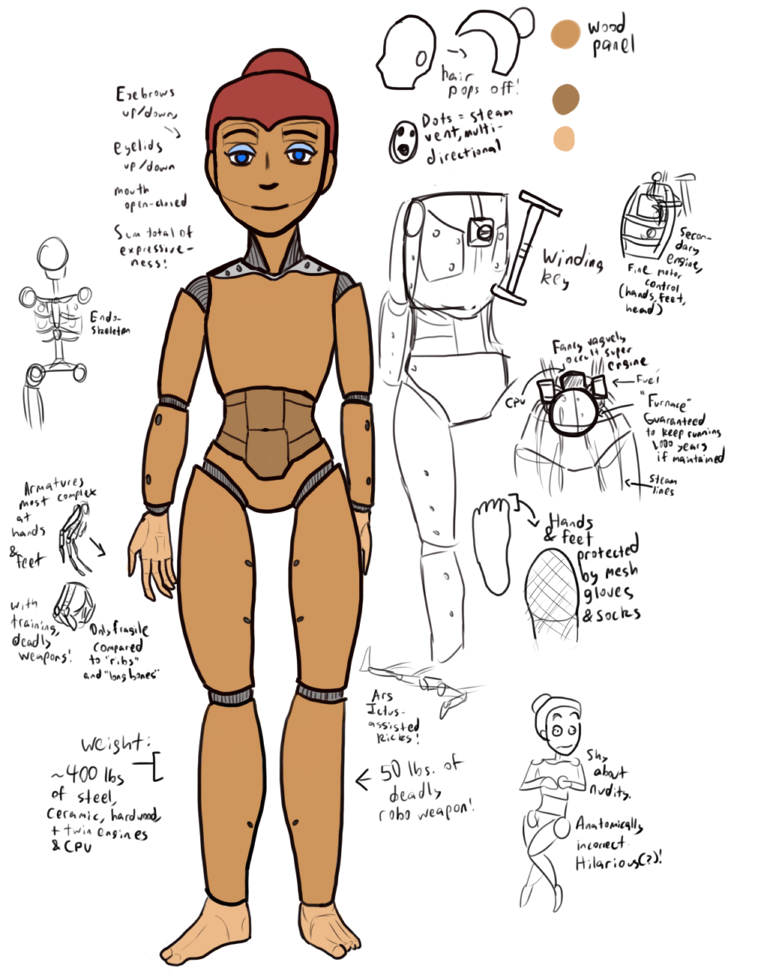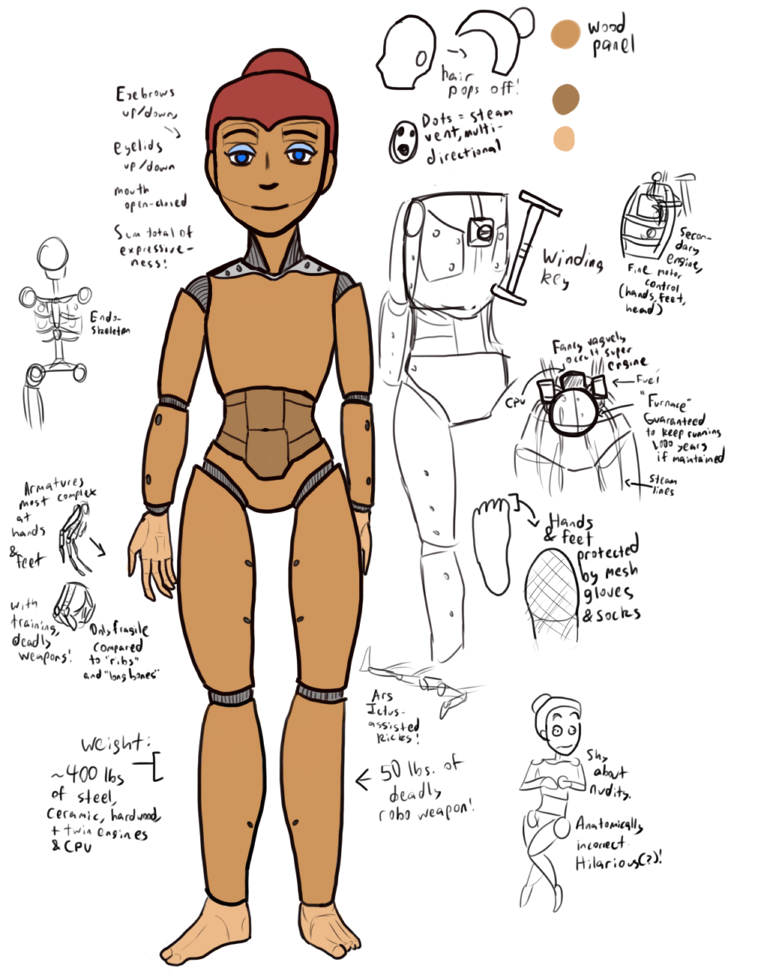 My character for a friend's upcoming Savage Worlds game! Is she a robot? Hell yes she's a robot. She's an antique ballerina(?) robot from before the fall. She was a star of the stage slash object of worship by the Iron Path for years, until they dug up an even more advanced model. Said advanced model politely requested to not share the stage with such outdated junk, and, under the cover of "we don't want to make either of you look bad" poor Viktoria I Don't Have Her Sheet But Her Last Name Is Russian For "Solstice" And There's A Lot Of Consenants In It was cut loose with naught but a few parting gifts and a crippling sense of self-doubt.

Lucky for her she found the apocalyptic scrawlings of another wandering automaton which taught the Ars Machina--a way of overclocking or otherwise unwisely meddling with her internals to transcend machine limitations and become as a living god... or blow out sensitive, irreplaceable hypertech organs.

Here theme song is "Limelight" by Rush. If she had a voice actress and I had infinite budget she'd be voiced by Idina Mendoza and she would sing Dark-Tower-esque postapocalypse covers of classic rock and country and then come the murder-kicks.

The GM allowed natural weaponry and Martial Arts to stack. I'm looking at d8+d6+d4 damage by my first advance and that's not including Ars Ictus (Smite) or, the second she's seasoned, Damage Field. I may not even need the other CQC edges if I can ensure she's popping out +2d6/+2d8 fist damage at will. d8+3d6+1d4+2 damage, averaging 19, not counting raises? yiiiiiiss And then the ones come, and she shorts herself out like an idiot, or I choose between the botched casting roll now or soaking a potentially lethal hit later. Thee are the times of our lives.

I should not have drawn this right after work with a crunchy hand. aaaaaa

More, including clothes, to come!