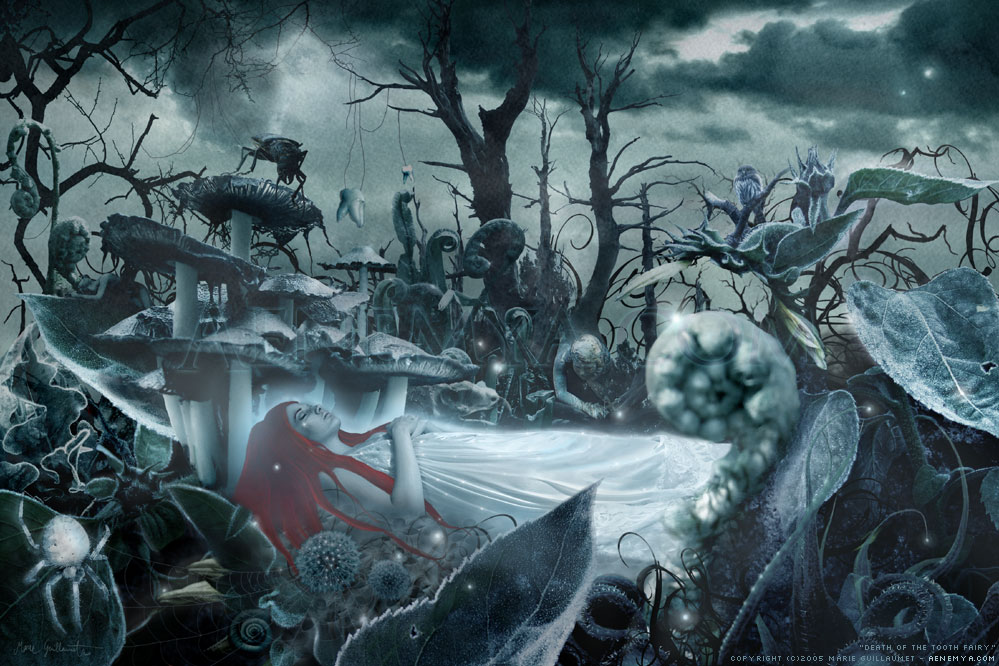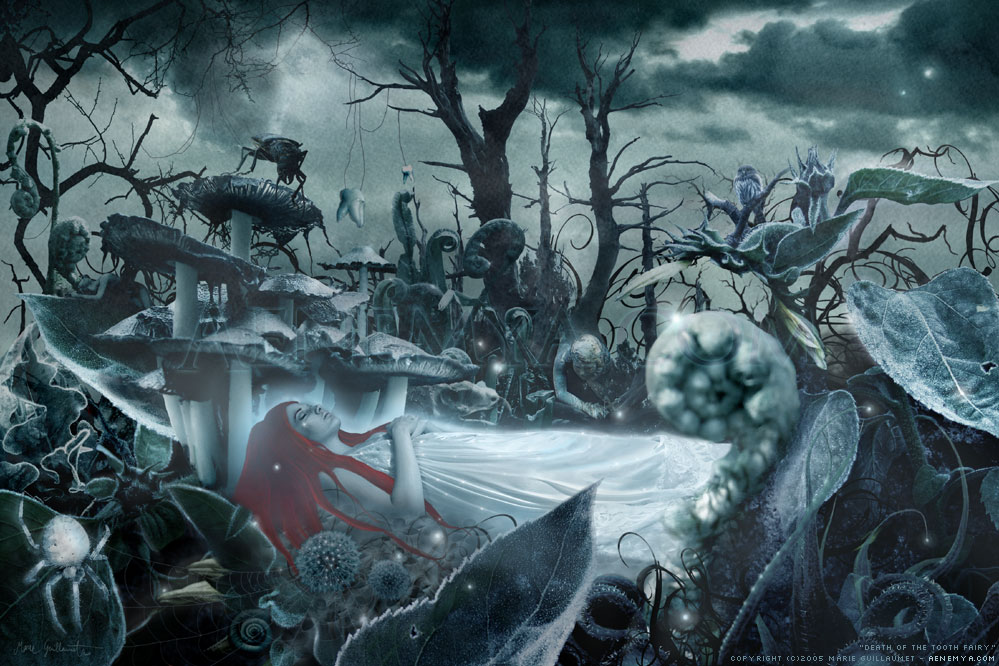 Watch
The most accurate interpretation of this picture, and maybe the easiest to understand, is the end of childhood, as well as the death of our illusions. We've all met the Tooth Fairy as kids, and she generally brought us a coin or two in exchange of teeth. But now we're grown ups, and we have to face it - this Fairy died. Thankfully, some of us managed to keep a child's imagination and made other Fairies survive. Still, we lost something that cannot be found again.
This is dedicated to S., rest in peace.
Credits: sxc.hu, `lockstock, =resurgere

Visit AENEMYA.com, my digital art and webdesign portfolio!

And please pay a visit to my Print store!