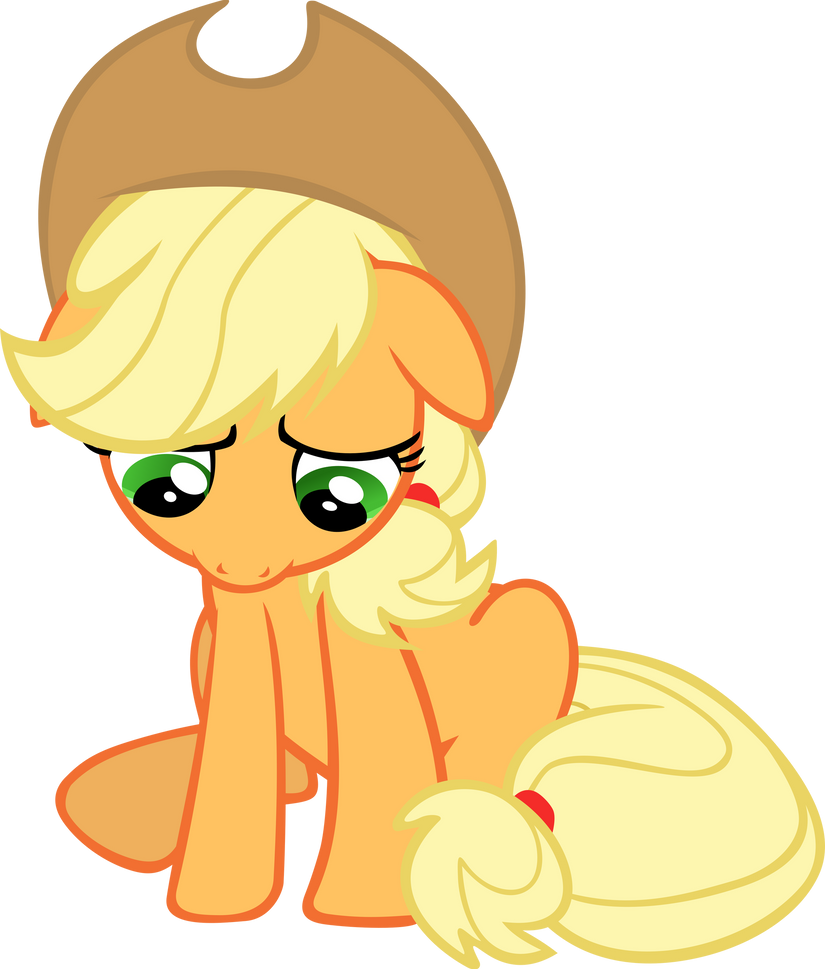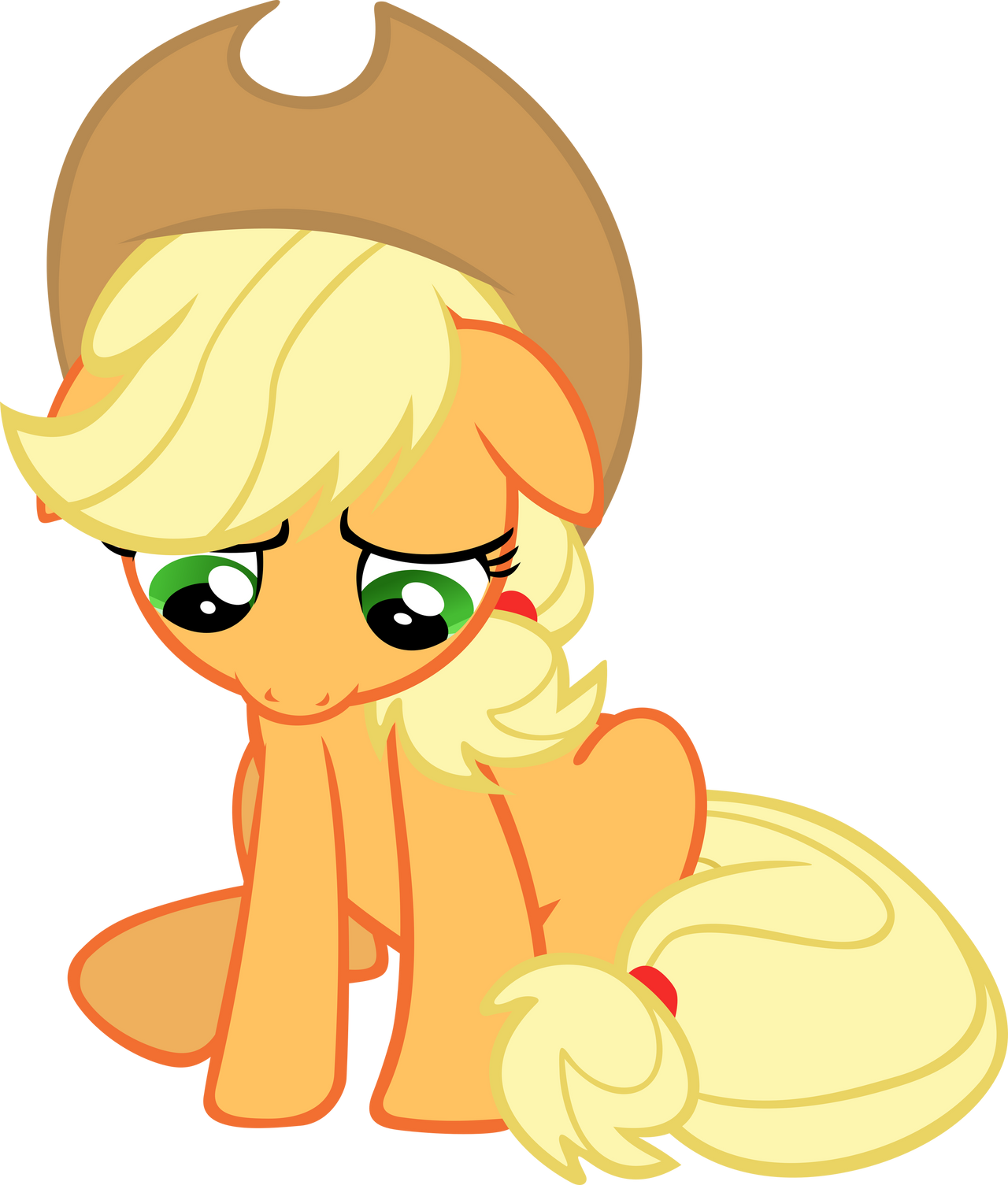 Watch
And vector number 3! Managed to finish this one much faster than before. Starting to really get the hang of this software. Plus, I figured out how to make clipping work. Made the eyes much easier.
And I feel bad. I made Applejack sad. Go on, give her some love. There's not enough Applejack vectors.
Referenced from The Last Roundup (S02E14) at 19:52
Download the SVG here!
Created in Inkscape


No credits necessary! If you do use this, I'd like to know where, but again, that's entirely optional.
Because I've had some issues with art theft, please note, this does not include posting the art to your account without any modifications. You may
not
post this and claim it as your own if you do not modify it in some way (you don't have to modify the vector itself, just don't re-upload the original without anything else. Album covers, for example, are acceptable, even if it's just the vector and some text). Be original and add something to it if you want to post it on your account, otherwise, I ask that you link back here if you want to share it.