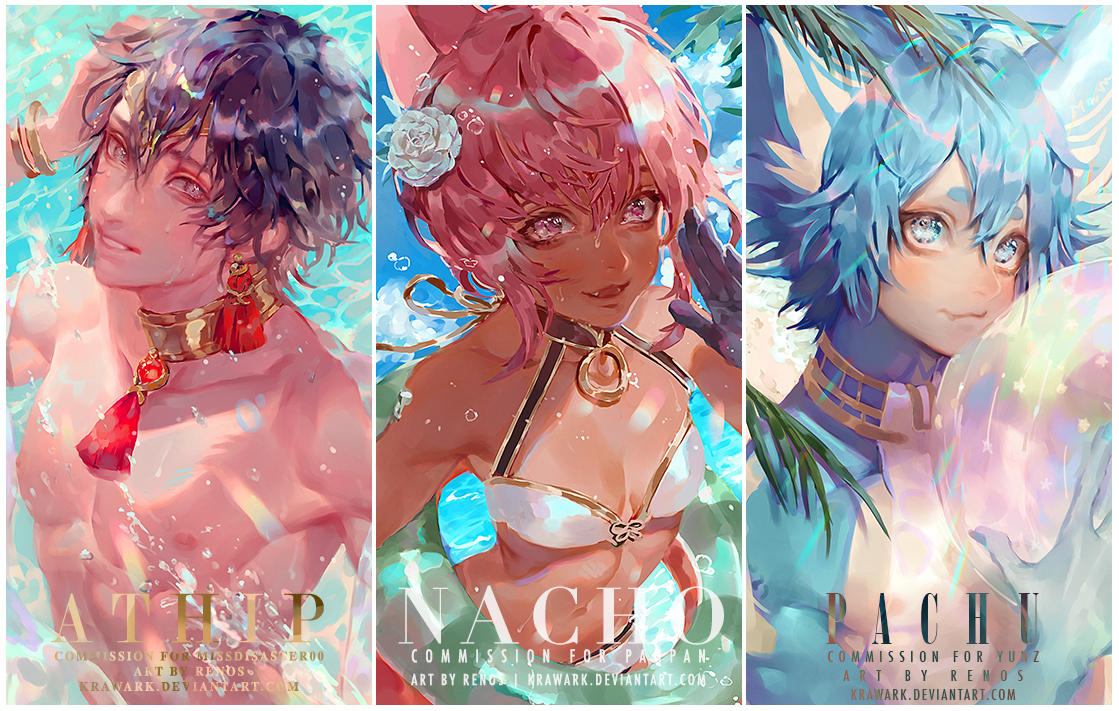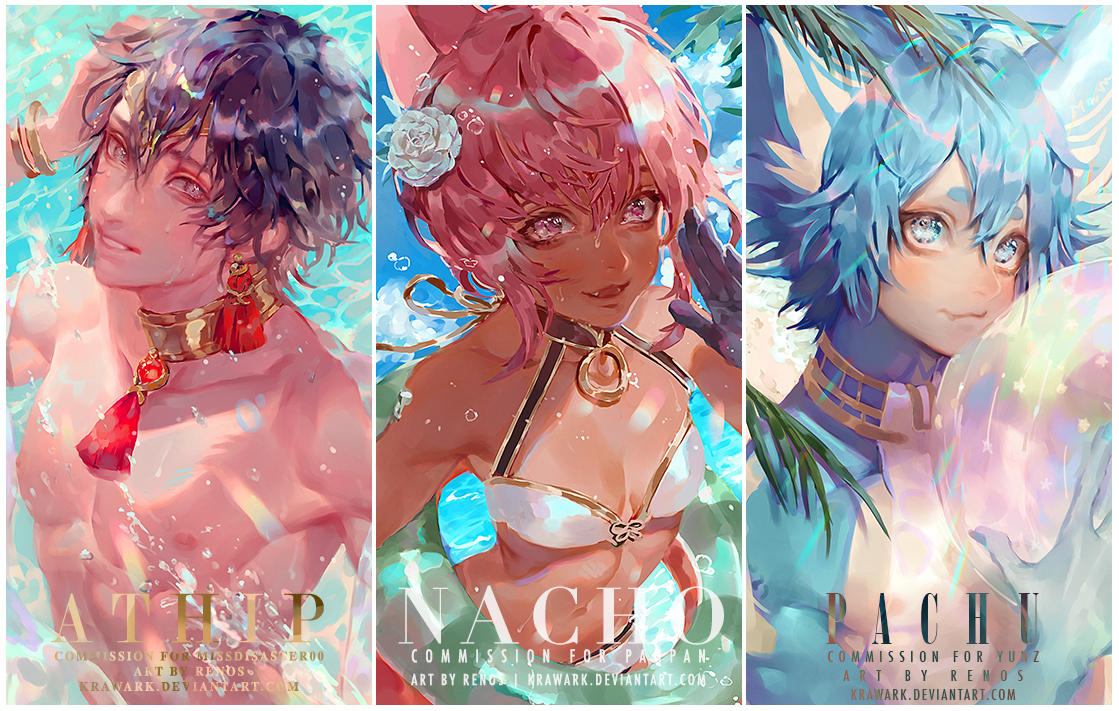 Some summer-themed commissions I did for missdisaster00, panpan, yunz on Toyhouse!
I've been desperately wanting to do something extra summer-y with lots of sunshine and water because it has been ridiculously cold where Im living. Can you believe I have my heater on for the entire summer season when I'm located in CA? Where's my sunshine? I haven't had icecream for months and I miss wearing shorts and drinking frappuccino without shaking!
Also when I have my current to-dos completed I want to look for art trades...for this son!(He'll have clothes by then)
I'll post a journal with more details when I'm ready so please refrain from noting me about it right now lmao
---------------------------------
Characters belong to their respective owners(commissioner's name credited on the image) and designers. Please refrain from using these images unless you're the owners of these characters.
Art © Krawark

Please do not copy, use, trace, distribute or repost my artwork.
---------------------------------


Some other works