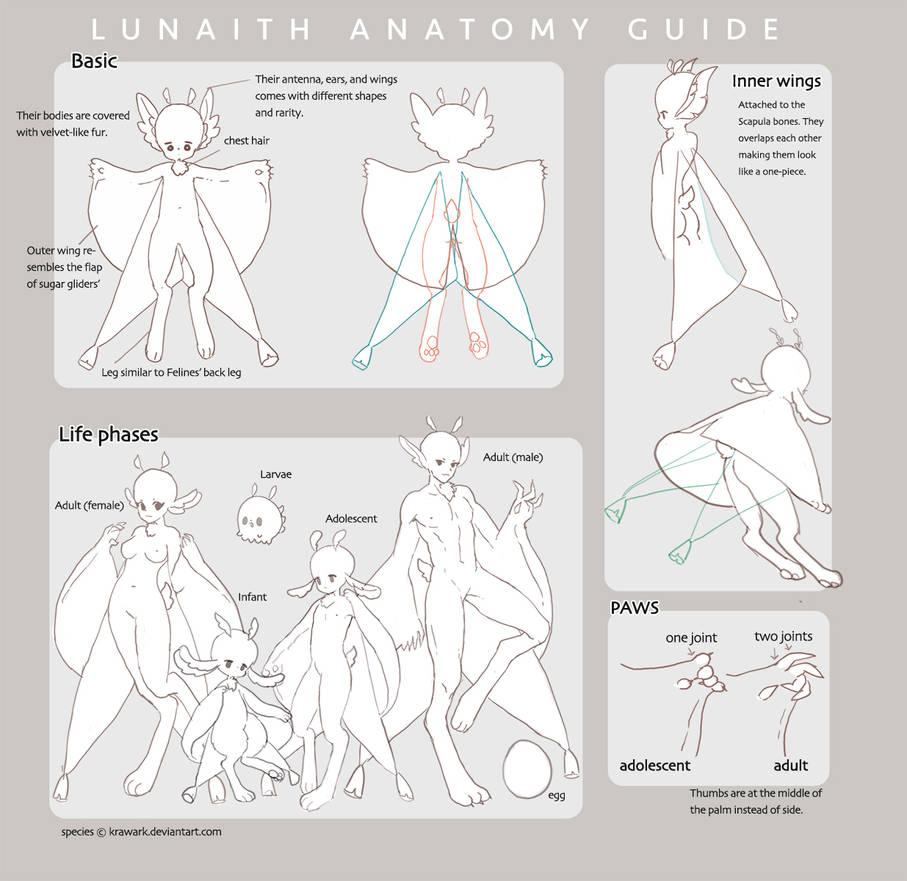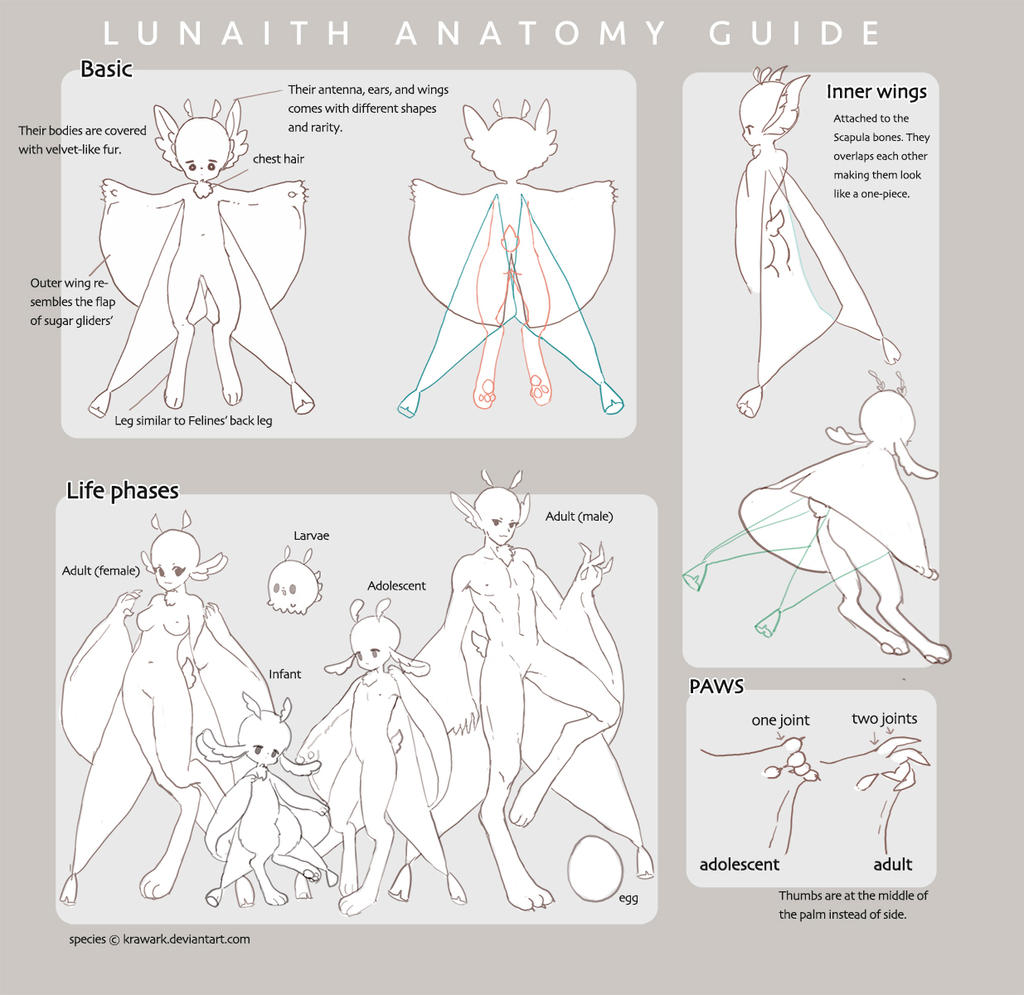 Watch
10/8/2016 Update
Revamped the anatomy guide. Modified the anatomy and added more details to their background! Hopefully their anatomy is now clear.
More details about this species please refer to the journal
Lunaith Species info
---------------------
Lunaith are creatures of the Moon, who born in the dark and cold. Perhaps that's the reason why they're fatally drawn to heat and light.

----------------------
Lunaith is a closed species so please do not to create your own.
Please refrain from copying or heavy referencing their design and concept.
Will add more as the species develops along!
Feel free to ask if there's any question regarding their background or anatomy.