Geomancy Commissions: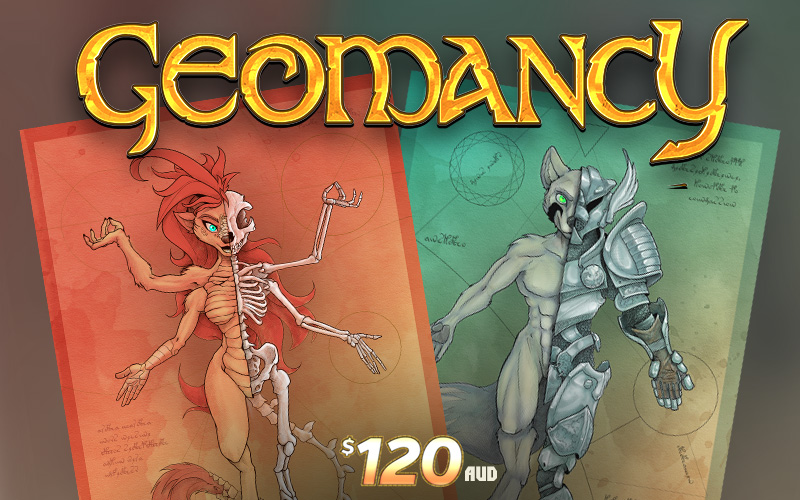 Geomancy ~ Definition
1. The art of placing or arranging buildings or other sites auspiciously.
2. Divination from the configuration of a handful of earth or random dots.
I'm opening slots for a series of these through the month of January. Get some Voynich in to start the new year!
You'll be able to order one through the whole month, or come see me at Confurgence this weekend (Jan 7-10)

Options:
1). Choose from a colour pallet

2). Decide on your 'otherside' (Skeleton, Clockwork etc.)
Elements such as Armor may incur an extra fee due to detail
3). Decide if you'd like me to organise a high quality print and postage.
Framing can also be organised, but is expensive to ship internationally
Contact:
Please sent me a note here; or
An email to
keyframe@keyframecreations.com
; or
Contact me via my
facebook page
Cost:
Base cost is $120

This may change based upon reference, complexity, printing, shipping etc.
We can discuss in PM.
Payments made via Paypal prefered, but direct transfer can be organised if you don't have Paypal.