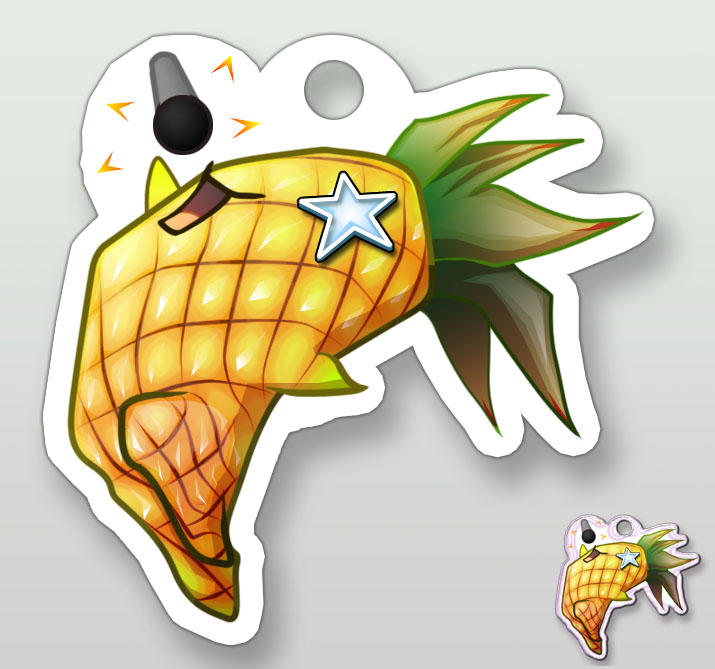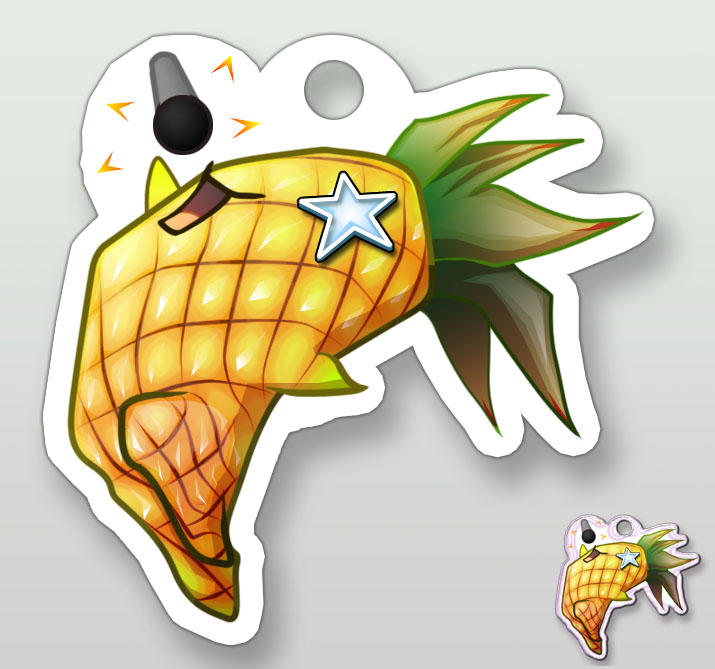 If it were hung on a keychain, likely the first reaction this will elicit is "erm, why a pineapple?" Afterward, like so many 90s fads, it will grow on you.

It comes to me as a rather unexpected surprise, actually. First, it presents an unorthodox subject matter (Veggie-tales, anyone?) then it throws in an exaggerated pose for extra measure.

The line-art is certainly nothing to complain about, either, behaving more as an extension to the form than simply a container for it. The fill might appear a little gradient-meshed, though.

It sort of makes me curious as to what the rest of the set looks like. Rock star bananas would probably be expecting too much, even if we'd appreciate the innuendo.
The Artist thought this was FAIR
4 out of 4 deviants thought this was fair.