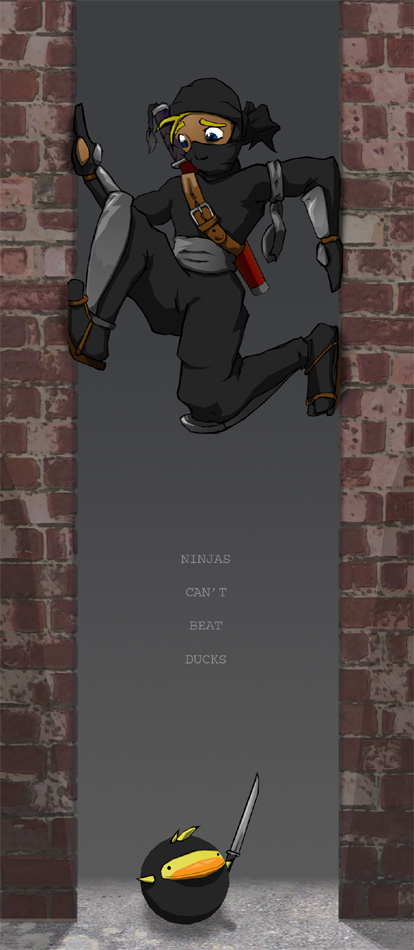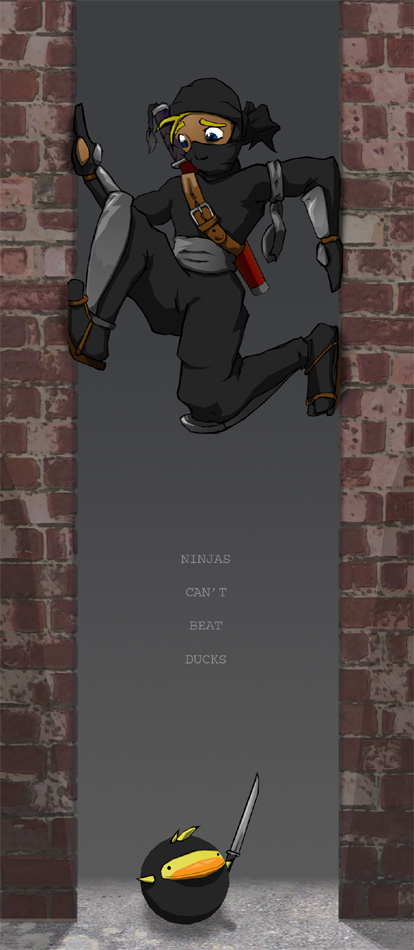 Watch
A sorta gift\inspiration pic for Jen Seng aka ~
spunkywulf
(www.toonapalooza.com)
She'salways been a massive inspiration of mine and I've always loved her piyo piyo duckies.
And we all know A Ninja can never defeat a Duck!
PiyoPiyo's ©
Daily Deviation
Given 2007-07-15
Once in a while you come across a deviation that makes you just stop and stare, not quite sure what the artist was thinking when he or she made it, but it's so delightfully out there it becomes a classic.
Ninja-Duck
by *
Kraden
is one of those pieces. (
Suggested by FenrisDesigns and Featured by GH-MoNGo
)