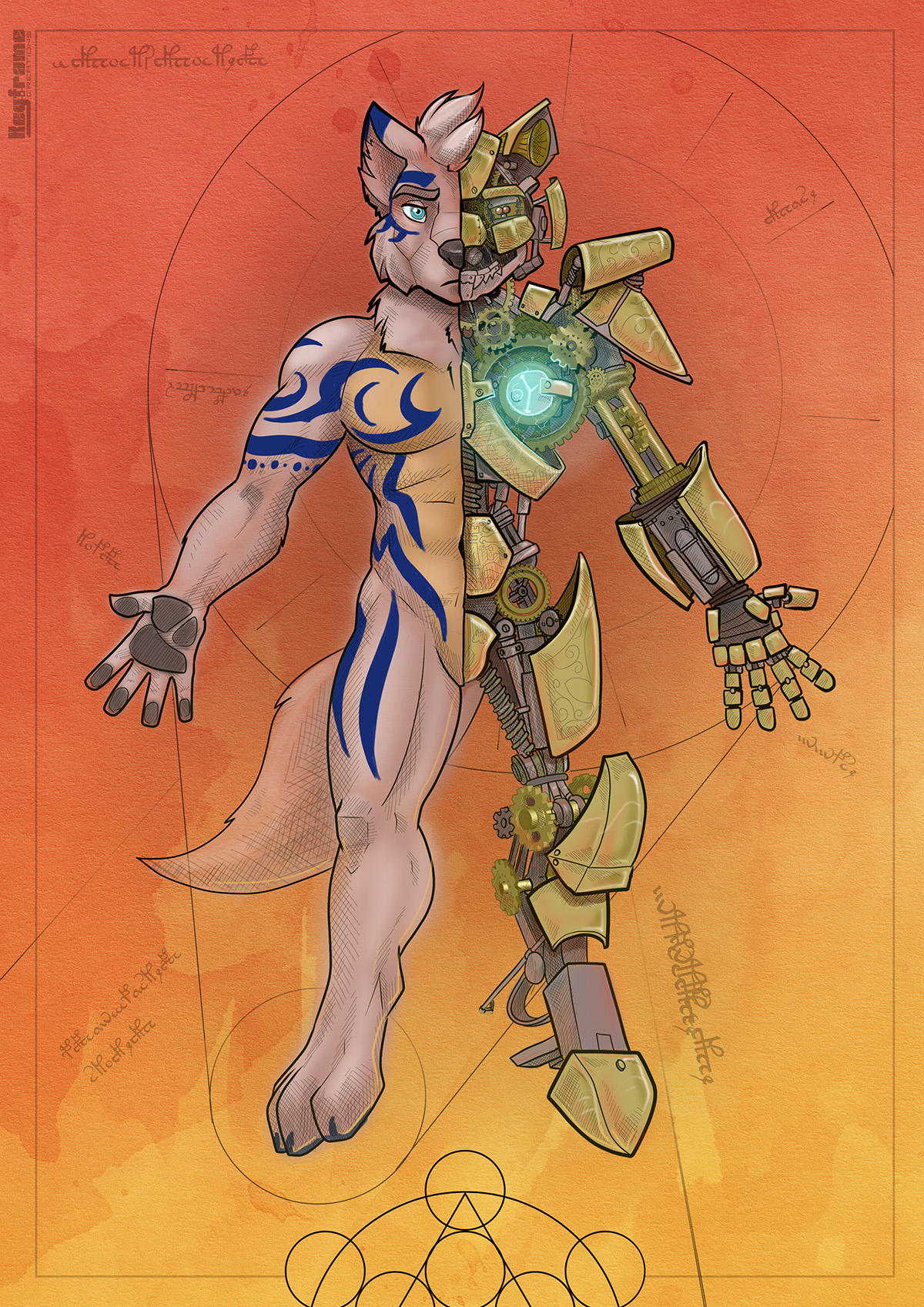 Watch

Very nice and interesting!
Reply

Holy crap, the detail on this is absolutely crazy, this is really cool! Do you have any tips on drawing mech-like details such as the stuff seen here?
Reply

Yeah, use dark blocks, or panels on top to reduce the amount of details you have to draw. Big bard, pistons and springs are a good way to hide a lack of feasible movement, and don't be afraid to use work-arounds.
I bought a $5 pack of cog vectors, then used the 3D extrude tool in Illustrator to get them shaped and in the right (ish) position so I didn't have to draw them all by hand.
Long story short. Mechanics are hard, find ways to make them easier whenever you can

Reply