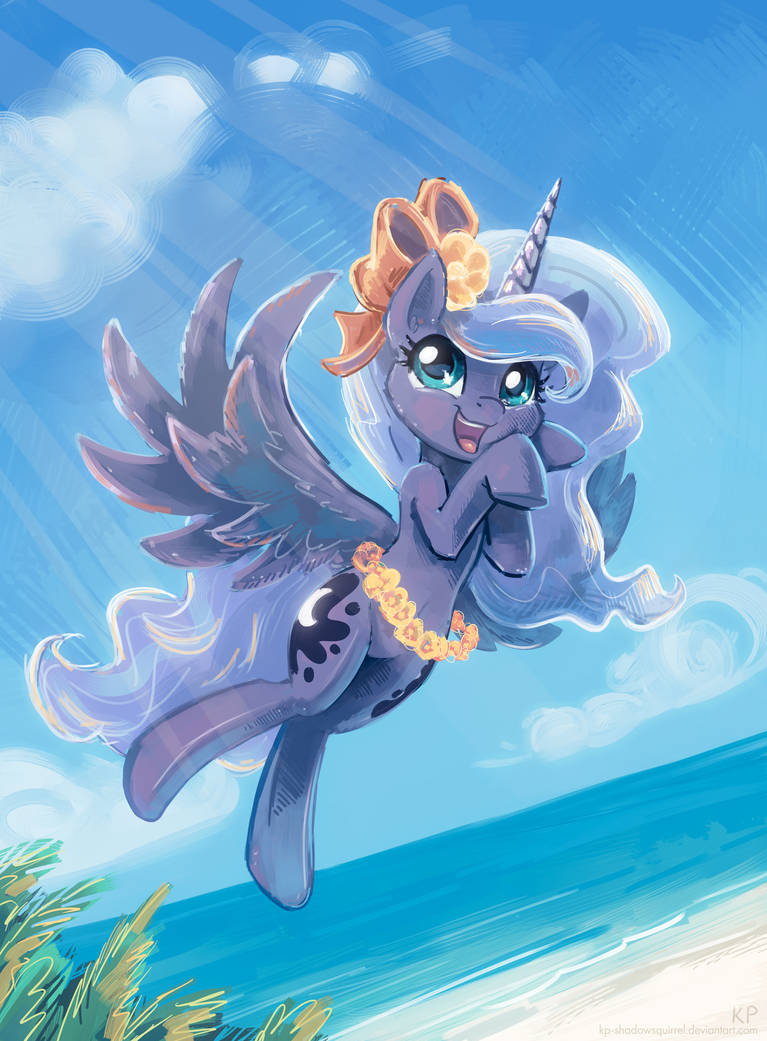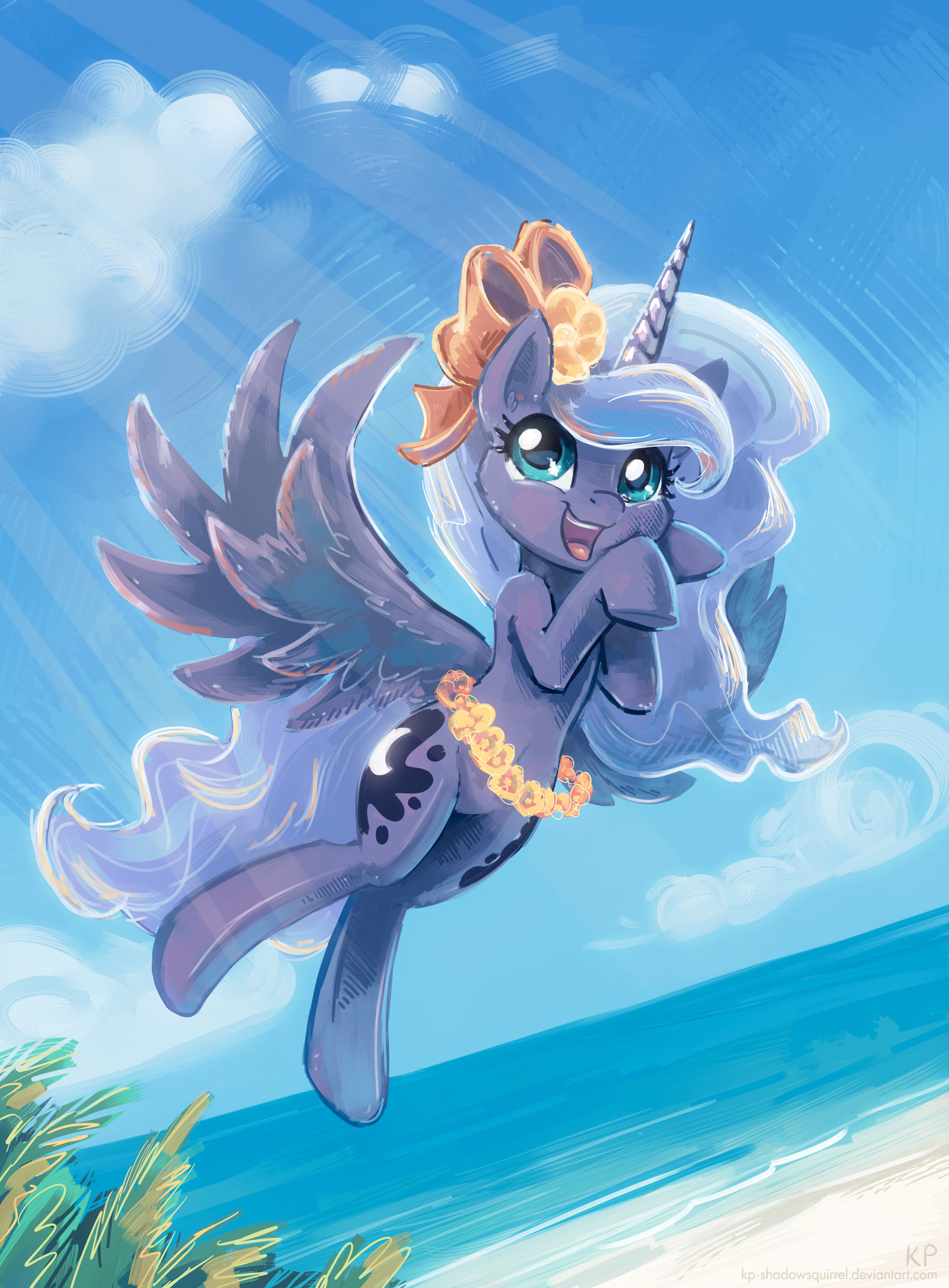 Watch
This one is available on shirts at WeLoveFine.com
- Officially licensed and approved by Hasbro!

Cajobif wrote:
Luna: Huzzah! Aren't we the prettiest princess of the beach?
Twilight: Princess Luna? Aren't you supposed to sleep at this time of the day?
Luna: Why yes, but we are not going to leave all the beach fun our my big sister, are we? And.... *yawns* we are not feeling... this tired...
Twilight: Oh! Okay then. I thought you'd may like that chaise longue I had for you for taking a nap...
Luna: Let us see... Oh! This is quite confortable and..... *flop* zzzzzzzz
Celestia: Poor Luna. It's the same everytime we come here. Let's just let her sleep a bit for now. I'll wake her up later.
Twilight: Are you sure? She may be upset.
Celestia: Oh Twilight. After an hour or two she'll be fine. Until then..... I'm the prettiest princess of the beach! *giggles*
Twilight: Uh... you do you remember than I and Cadance are here, too? We can be the prettiest too.
Celestia: Then... may the competition begins.
Twilight: W-what?
I love the cuteness of Luna!Most people expect her to be a serious character but when some as amazing as this takes a serious character and makes her looking like she is having the most fun really reflects on the original in a big way. The detail is amazing and I love how he did her hair! The background is fun and playful with the way Luna poses. The sky has a very nice texture to it and the clouds look cute! If you have noticed her cutie mark glows ever so slightly and it makes the picture even more creative. All the little details like the bush in the corner makes me smile when I see how much some one wants to show that he is a good artist. And believe me he is amazing! Keep up the good work!

~CrayonKid.
The Artist thought this was FAIR
24 out of 24 deviants thought this was fair.