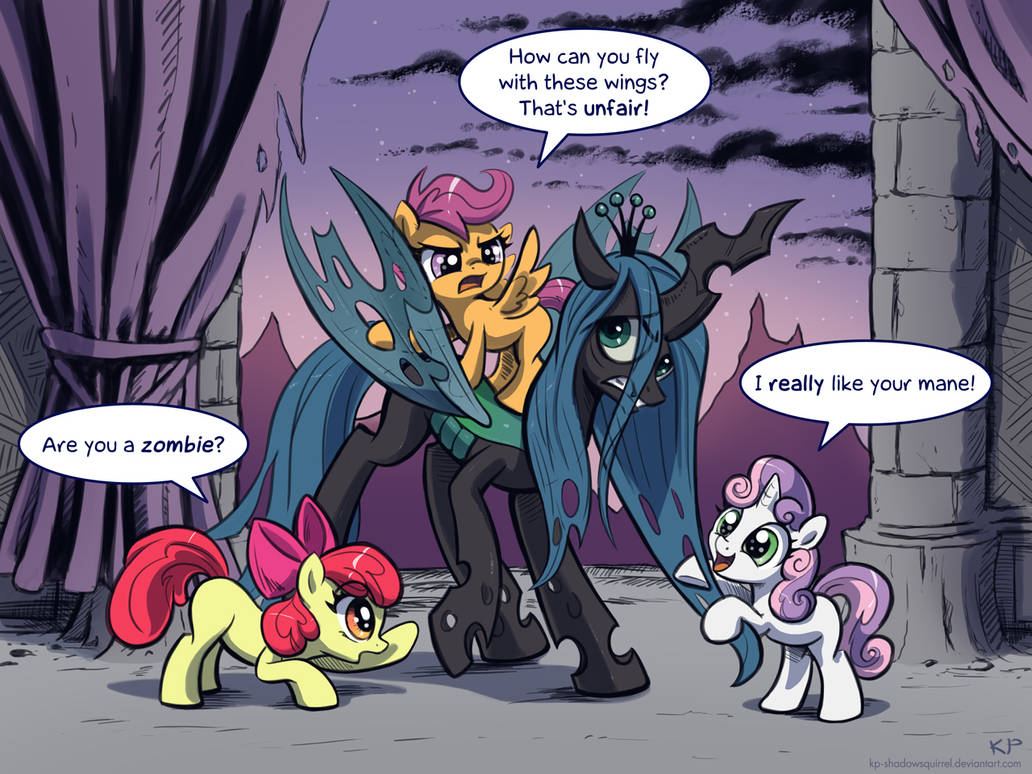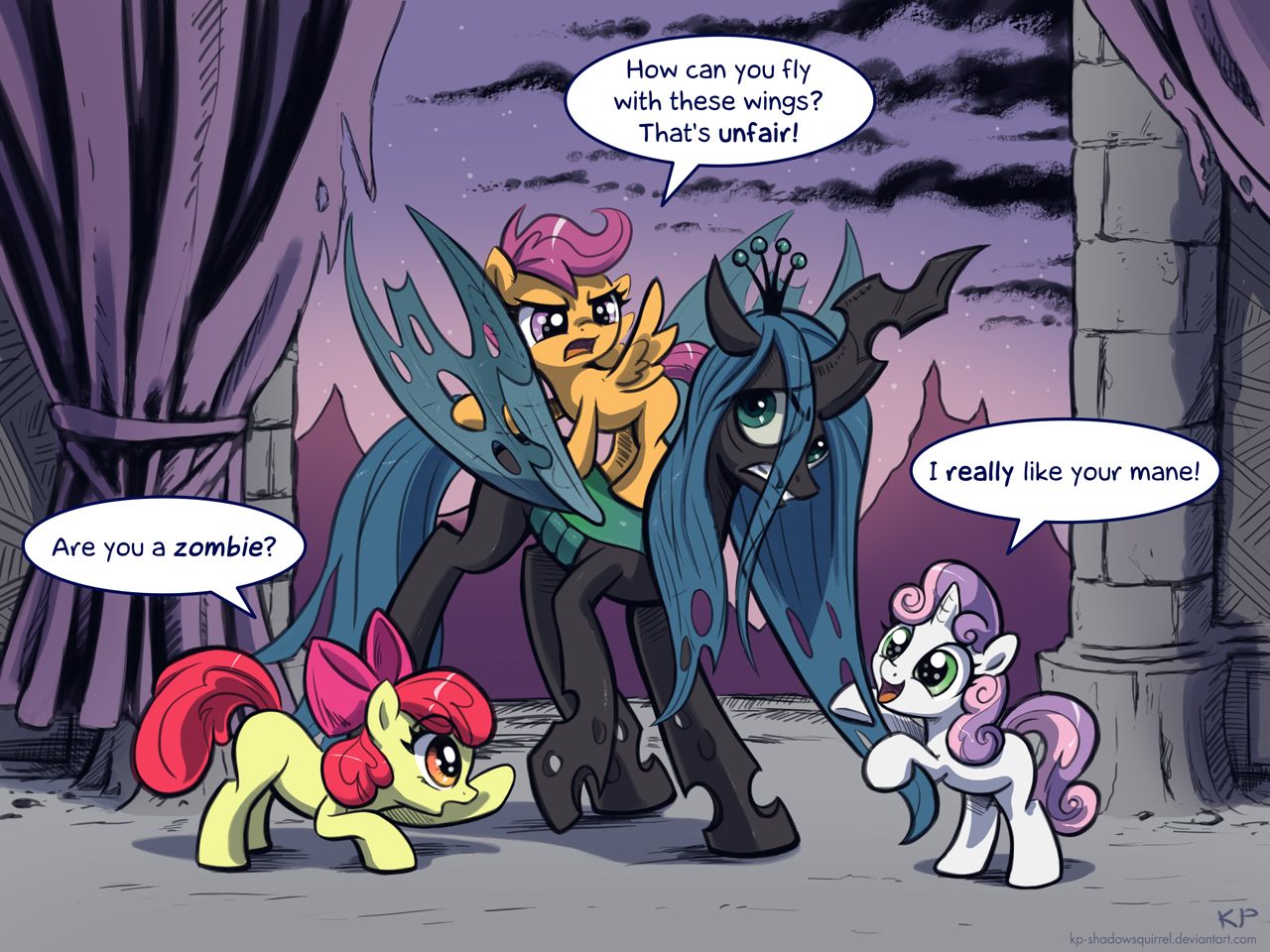 Watch
Even if the initial idea to this was not inspired by the comic, I may as well take it there

-
This is now available on a shirt at WeLoveFine.com
[link]
Top things I like most about this are Chrysalis' reaction to the girls and the way the girls are poking at her with questions and 'hooves-on' inspection of the changeling queen. The comic book style fits very well and adds to the silliness shown. You really got the combined personalities of the Cursaders in how their curiosity overrides them realizing Chrysalis is dangerous. My favorite of the three fillies is Scootaloo's jealousy of how the queen can fly with those 'swiss cheese' wings of hers.


The image overall meshes together great. Great job all around. It makes me wish all the more that I was at this kind of skill level.
The Artist thought this was FAIR
63 out of 65 deviants thought this was fair.
Very Good work on this piece. The Characters are lively and Vibrant with beautiful colours. The quotes are funny and you have done an excellent job at making the expressions. there is amazing detail and the background is well done. The originality is refreshing and the technique is great. How you do your pieces is almost exactly like the show. I love Sweetie bell's facial expression and how Scootaloo gets jealous of Chrissy's wings. Overall, an ingenious work of art that combines Originality and great technique, as expected. I hope you make more excellent pieces like this one for everyone to enjoy

The Artist thought this was FAIR
115 out of 128 deviants thought this was fair.