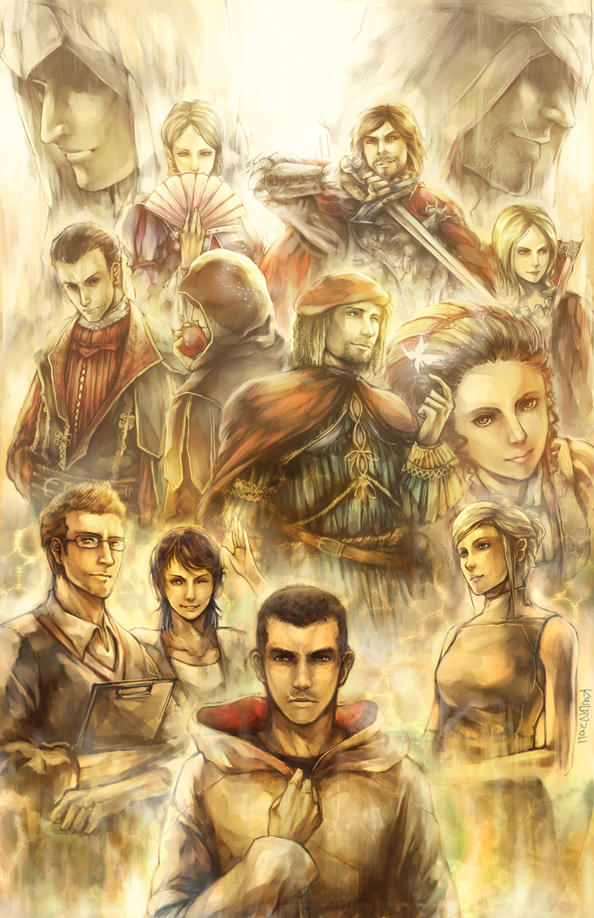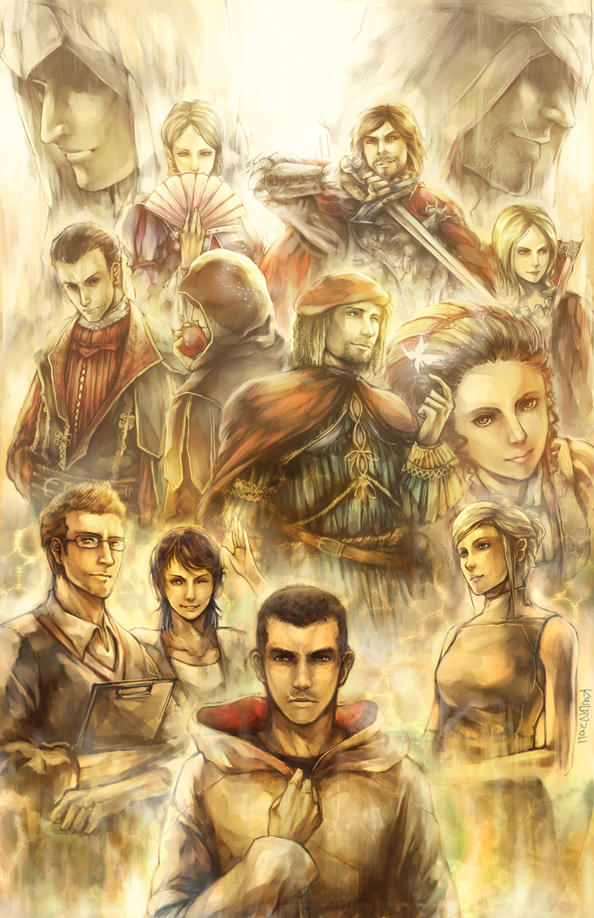 Watch
This print will be for sale as a 11x17 (maybe 8.5x11) at Cos+Effect convention in Vancouver, August 13~14!
Annnddd it's finally done!

I procrastinated so much on this lool, but because I am aware that if I don't finish this up before the con I'll have nothing to sell and be doomed LOL so I sucked it up in the end.
It was a fun process, though I have learned my lesson not to spontaneously set up the composition just because I am too freaking lazy to make decent planning for it beforehand ): Add to that fact that I only love coloring entire pictures on one layer it was basically too late for me to change anything when I finally realized how lame the composition turned out ROFLL //fail
Oh and I know you're bound to ask so I'll just answer it here:
Despite this picture being Brotherhood centric, Altair for some reason gets jammed into the group shot simply because he can

Characters from top down, left to right: Altair Ibn-La' Ahad, Ezio Auditore, Caterina Sfronza, Cesare and Lucrezia Borgia, Niccolo Machiavelli, La Volpe, Leonardo da Vinci, Claudia Auditore, Shawn Hastings, Rebecca Crane, Lucy Stillman, Desmond Miles.

Snippet process video of coloring Cesare Borgia: [link]

-----------------
Assassin's Creed (c) Ubisoft
Art (c) koulin/inklou/me
Time: 10+ hours
Tools: Photoshop CS3