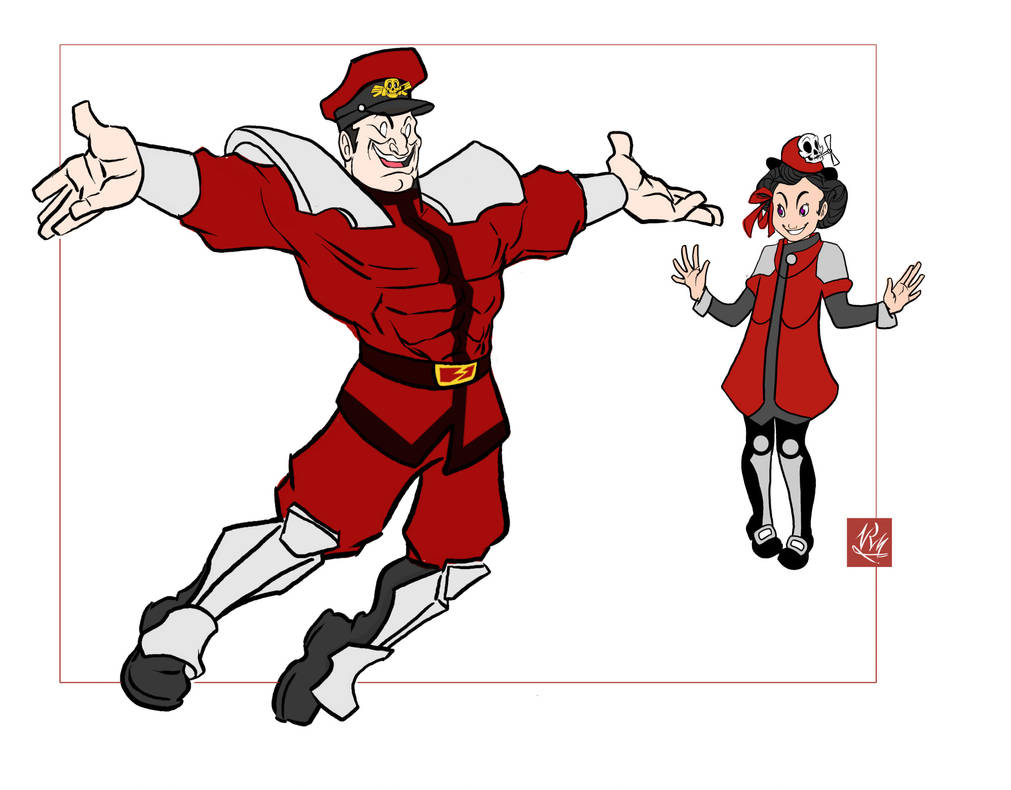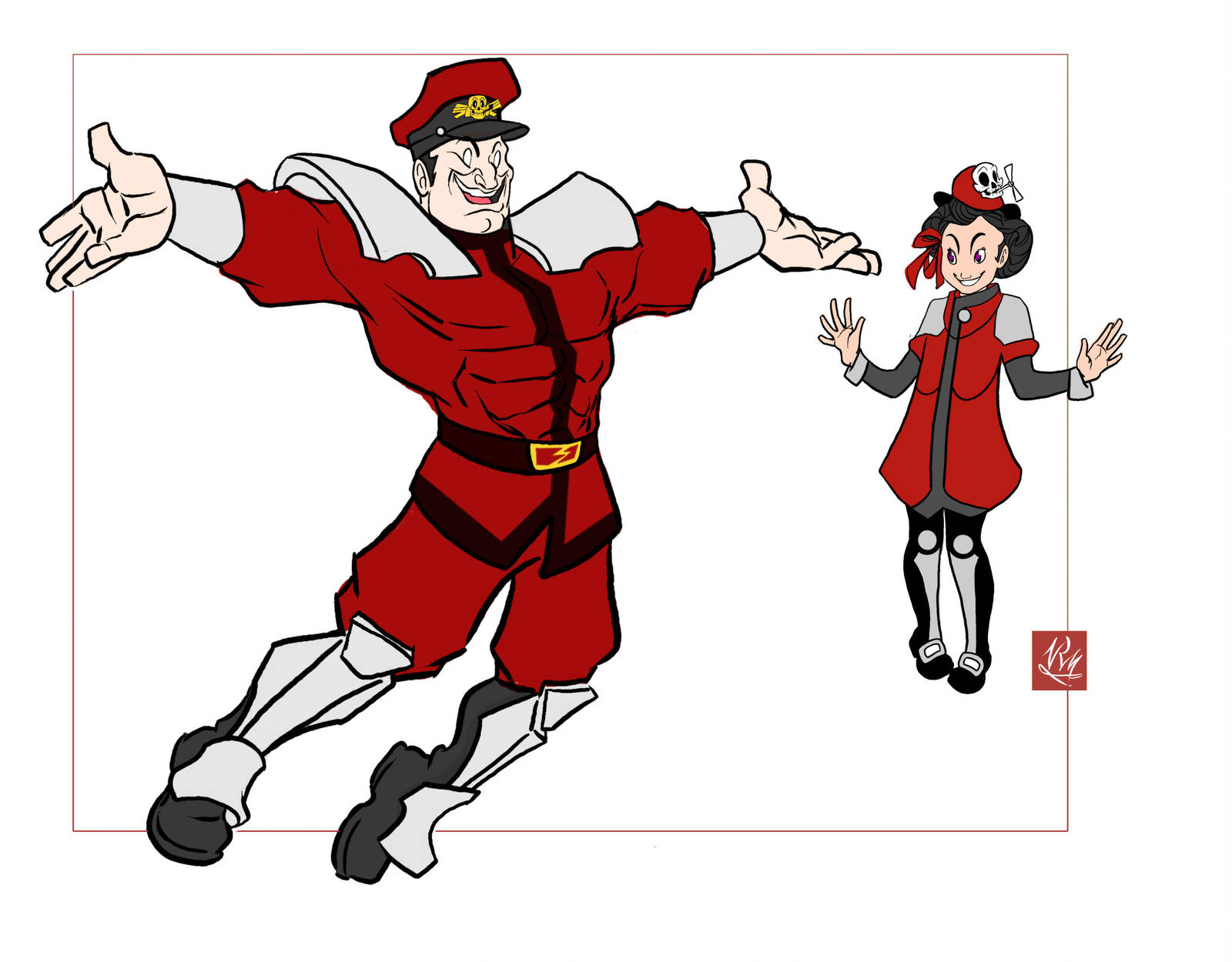 Watch

seems to have ignited one shot ideas I thought up ages before I met her in this case something inspired by that awful Legend of Chun-li film.
to spare you a long explanation "Melony" was me having brainstorm about the idea of Bison having a biological daughter, her name being a play on his own: they're both called "M Bison" get it? =]
"Mike and Melony" sounds like a cartoon based on a 90's sitcom which is what I thought I'd draw this in lieu of, the hardest part was taking a military uniform and turning it into a dress for a 6 year old
*edited, the other pic didn't allow you to see the detail in Melony's hair X[
what do you think?

'Daddy I just committed my first ethnic cleansing'
'That's my girl!'

To be honest a biological daughter wouldn't be that bad of an idea espacilly if her name started with an M, it would be a creative take on a team tag game mode.

I think you did a good job with the design for the uniform, I might have done it a bit different but with the idea for it being a 90's kid show it would work I think.
Reply

That's an interesting consept...however they'd have to be carful not to just make anouther Cammy clone---she couldn't be too cute either because we'd end up with another Ingrid (SF isn't exactly known for having moe girls)
Reply

Mike and Melony, happy as can be....lalala.

Reply

Reply

Reply

Awww ^^ so cute XD She should be taking her dictatorship courses B and C by now I guess... XD
Reply

me thinks she's too young for those lessons at the moment; a 6-year old can't command an army...yet X]

although she'll probably have:

World history/Geography/map reading A [cannot rule the world if you don't know anything about it!]

Caligraphy A [needs to learn how to spell her name...and also practice signing military documents]

psyco power training [a 6 year old probably doesn't know her own STRENGTH and will have to learn not to destroy things "accidentally" XD]


Reply

Well it's Bison being her dad XD I think he would over-rush things XD ....and no failure! XD
Reply

point taken XD

...and no teleporting out of class to play in the sandbox! =]
Reply

Hehe I think he'll wait with teaching her that to avoid those type of situations XD Poor Mike will have his hands full I imagine XD
Reply


ISONYESPLZ:
Reply