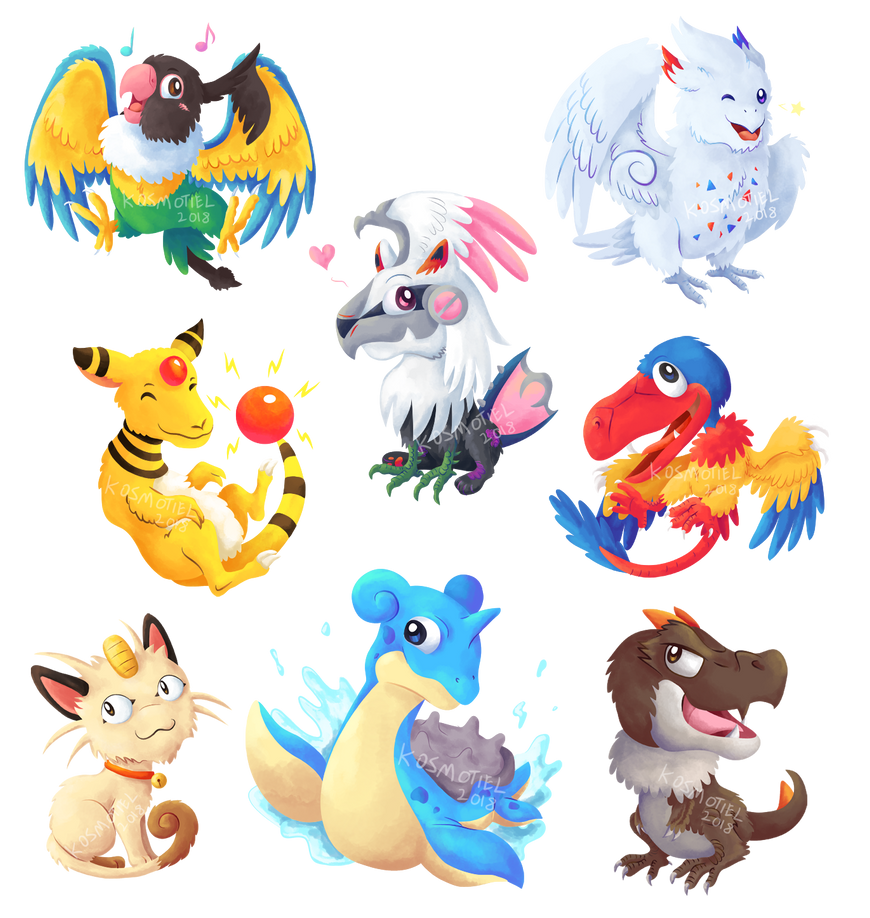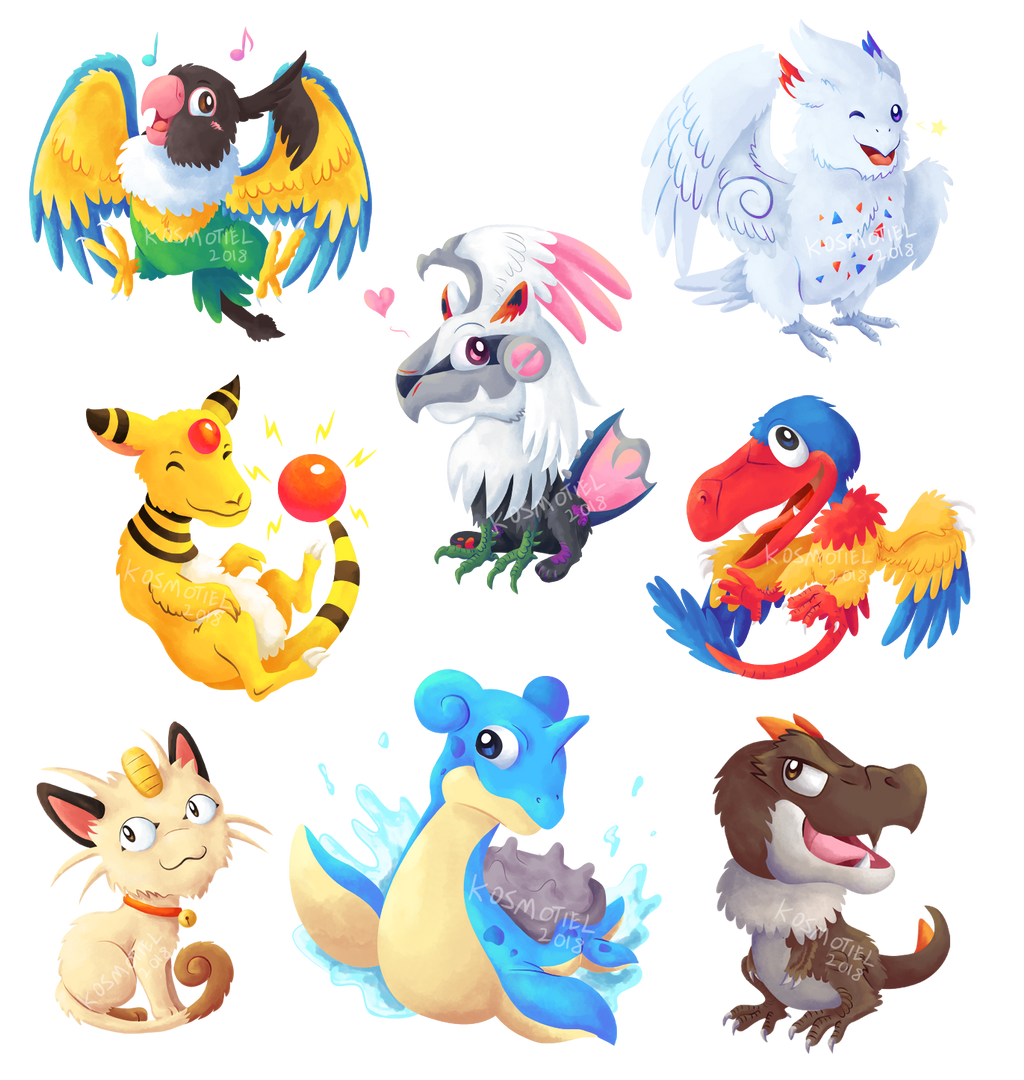 Watch
Hey guys, it's been a while since I updated my dA. I've just lost some motivation to do anything on here even though I've still been drawing. (I upload on Instagram the most now days)

Anyway I somehow perked up a bit and decided to post something. I drew these Pokemon for button and sticker designs, possible some as charms too. I'll post more details about that closer to my next con which is next month.

I chose them basically off my current mood and what I fancied to draw haha. My fave is Chatot, but that's cause he's my fave Pokemon overall. XD
What you did was a little different. You took a realistic approach to this, while not bad it is different. I say this because of the attention to detail, the fur, and how the hind legs appear. This style is something that does not need to be improved because you made it your own. Furthermore, this is something that works. You have taken the official Pokemon Art, reinvisioned it as your own and made it work at the same time. This is something that doesn't always work but it does here because you didn't stray away from the original design so much to the point of looking like something else. I conclude that you have changed the Pokemon but they're still recognizable and still made it look like it could be concept art for a spin-off game that wouldn't be released in the U.S.
The Artist thought this was FAIR
1 out of 1 deviants thought this was fair.

Reply

Hnnggghhh I love the Chatot! Cute birb! Cute birb! <3<3<3
Reply

Reply

Reply