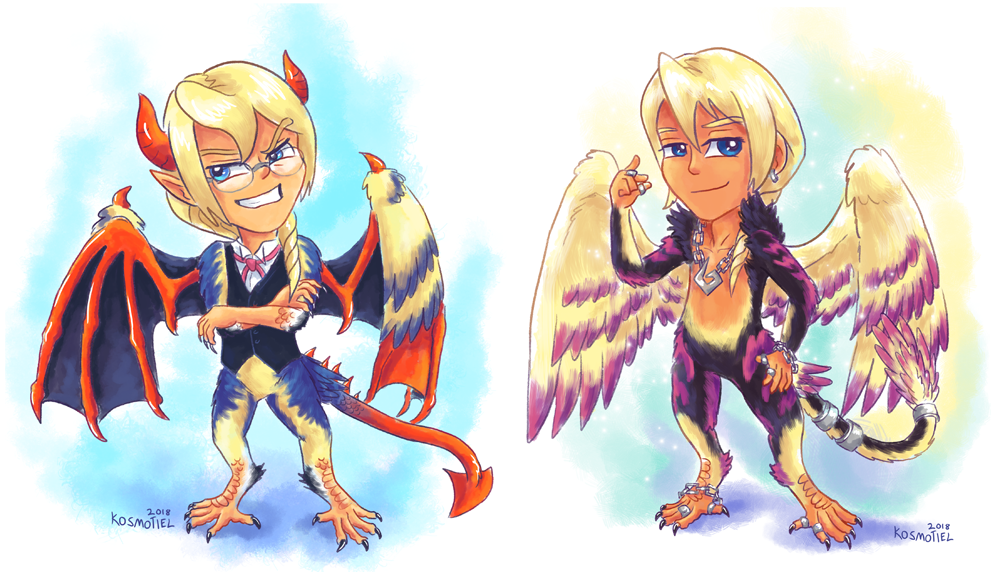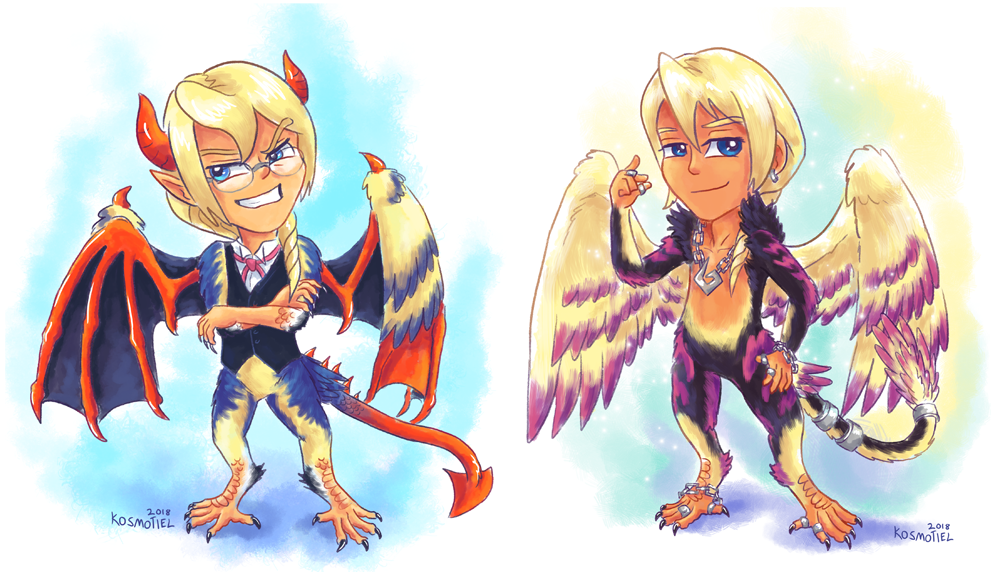 Watch
So I'm desperately trying anything to get back into making finished art so I drew chibis as an act of desperation.
Maybe I might draw some canon Klavier and Kristoph later again. Or at least canon Klavier, lol. I find this devil Kristoph more enjoyable to draw than the canon one pfft. Anyway he is the devil and I have the right to keep drawing him as the devil while you guys keep drawing him canon. XD

Tumblr Post


I like the shading.

Reply

Wow looks like you're more into your own AU than you anticipated, huh right?
No shame in that though, what you do is just what you do after all. Even if I don't really care about AUs this is still too cute to dislike.
Reply

Yeah I am lol, I've never been much into AUs ever myself. But I'm fixed on this one. With the Gavins lacking canon backstory, I use the AU to fill it in. I mean it's probably a stretch from canon, but at the least there is fantasy elements in Ace Attorney.

I do enjoy drawing humanised creature things too on the other hand. And thanks. ^^
Reply