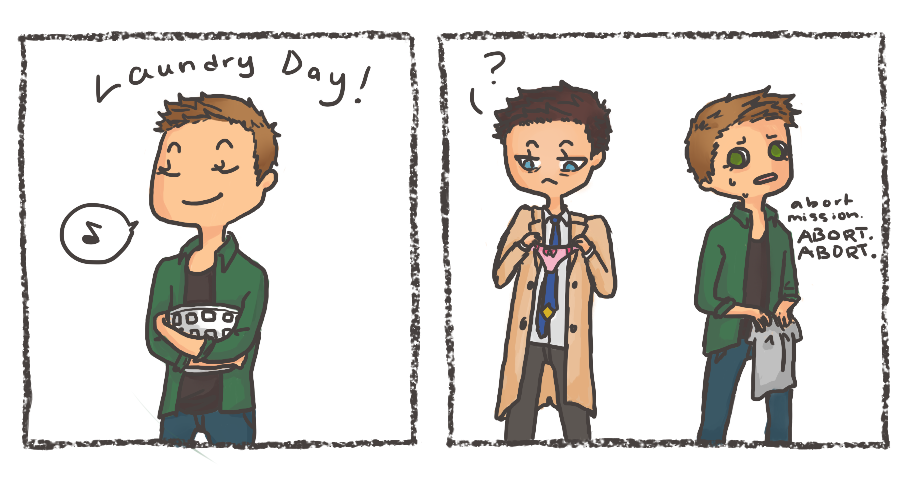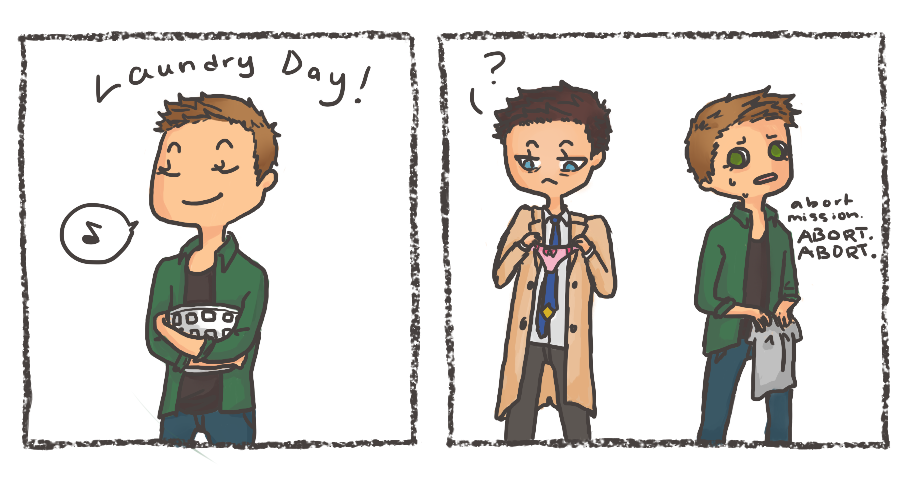 Watch
dean no
why didnt you think this through dean
why did you let cas in dean
a comic questioning the logic of dean winchester and his life choices
Also where the fuck is their electricity even coming from
tumblr:
[link]

oh mY FOUCKGIN FGOD G HFD
Reply

Dean looks hilarious in the last panel.

Castiel is such an adorable bby.

Reply
he has that face i make during finals
and cas is the cutest lil thug
also did you know your art is hilarious cause i looked at your comics and laughed for 20 minutes
Reply

Rhonda called - she wants them back.
Reply

Reply

The real question is, 'who's panties are those, Dean?' I love how Cas is holding them like 'What are these?' lol
Reply