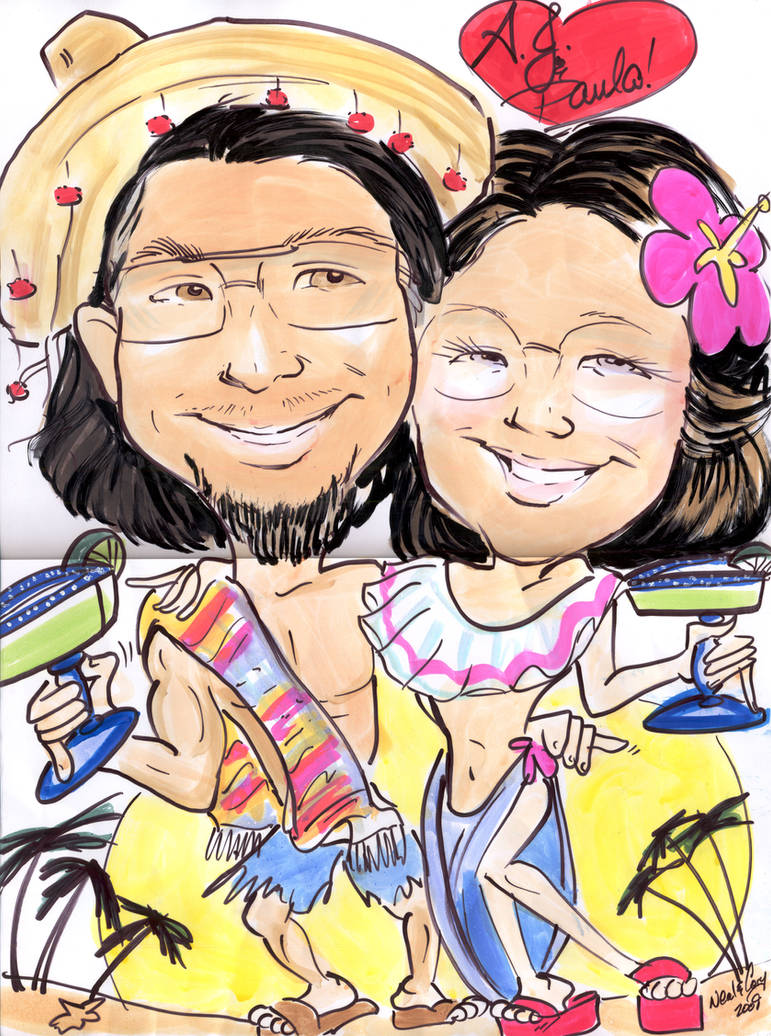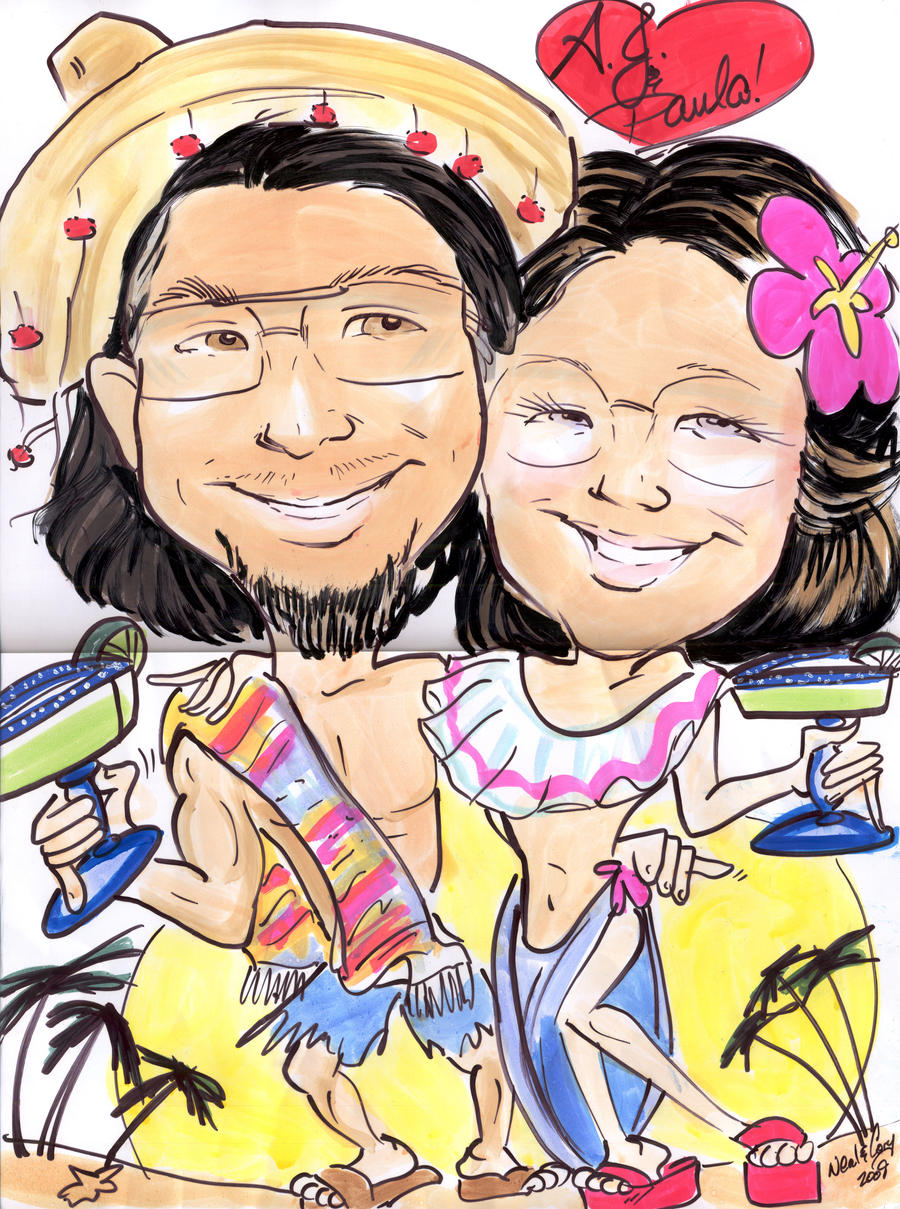 Watch
My fiance and I commissioned some local artists to have our caricatures made at the Red River Revel Arts festival in Shreveport, August 2009. We decided to do a Cancun vacation theme. It turned out really nice.
We'll be getting married TBA

If you noticed a contrast line in the drawing, I had to scan it in two passes because the drawing wouldn't fit on the scanner. I've been a bit lazy not posting this until now, that and school has taken precedence.
¡Adios Amigos!