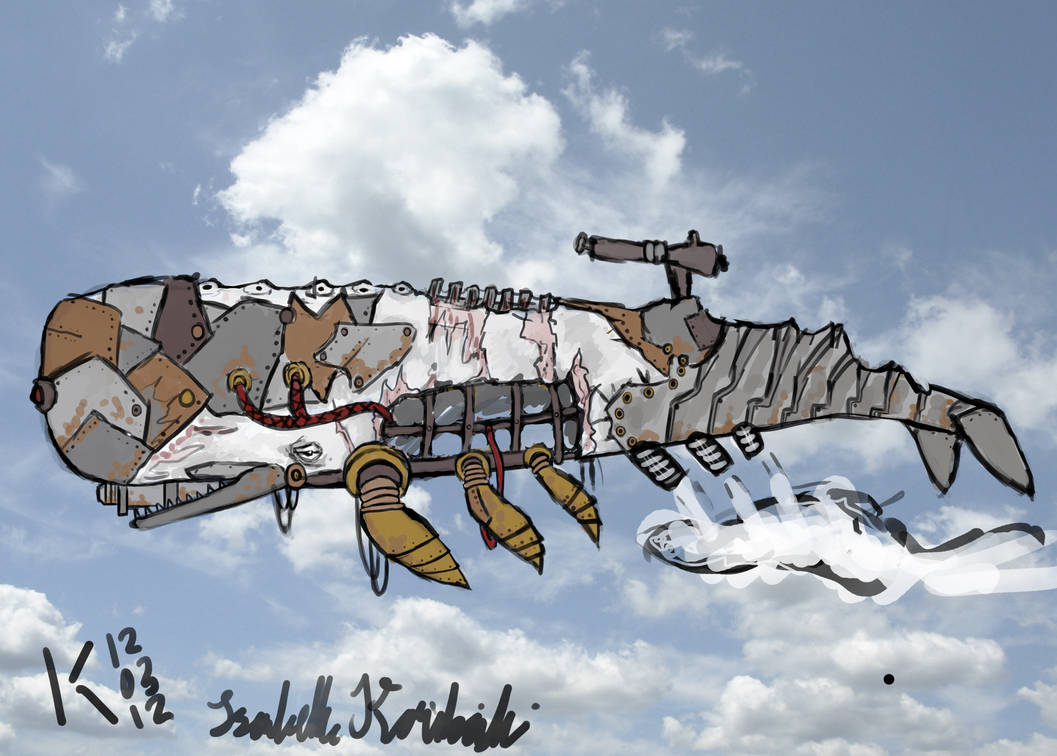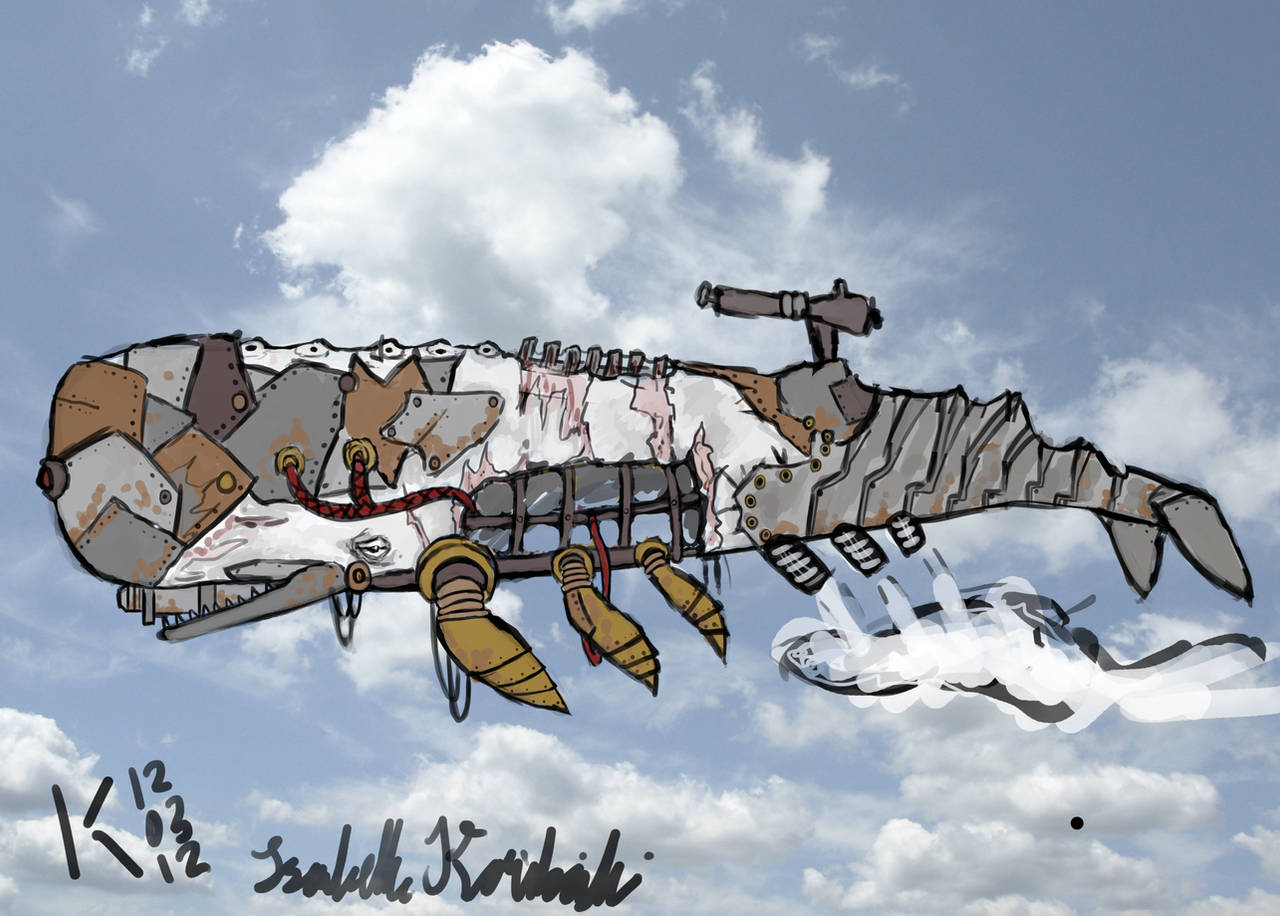 Watch
Concept for the final boss of
So Did the Whales
.
Biomechanic Moby Dick.
SO using this design for something else, because I seriously dig it.
Drawn in Photoshop CS5
Sky Background taken from
[link]
Character Concept belongs to me and my group.
Please do not use this image without my permission!

That expression on Moby Dick is perfect.
Probably be giving the same annoyed/aggressive look if ended up with a cannon for a mouth.

I like the look of the iron, rustic tail and how you showed a segment of the whale's spine. The few dangling wires and cord really seem to help with the mechanical or industrial feel too!
I'm just curious, but is the gun attached to his back going to be loaded with a harpoon or a different firearm? Large harpoon arrows feel like a fitting ammo theme for these flying whales.
Reply

Thank you! I wanted him to look really worn and like someone had just stuck these mechanic parts on to a poor creature.

We had to cut the gun on his back. Now he only has guns in his mouth and inside the tail he can fold out. One of them is a large harpoon weapon. It's awesome. It's like grown in to his mouth and has tumors all over the place. He shoots harpoons. Because that's funny. Because he's a whale, and you're supposed to hunt whales with harpoons. 8I
Reply