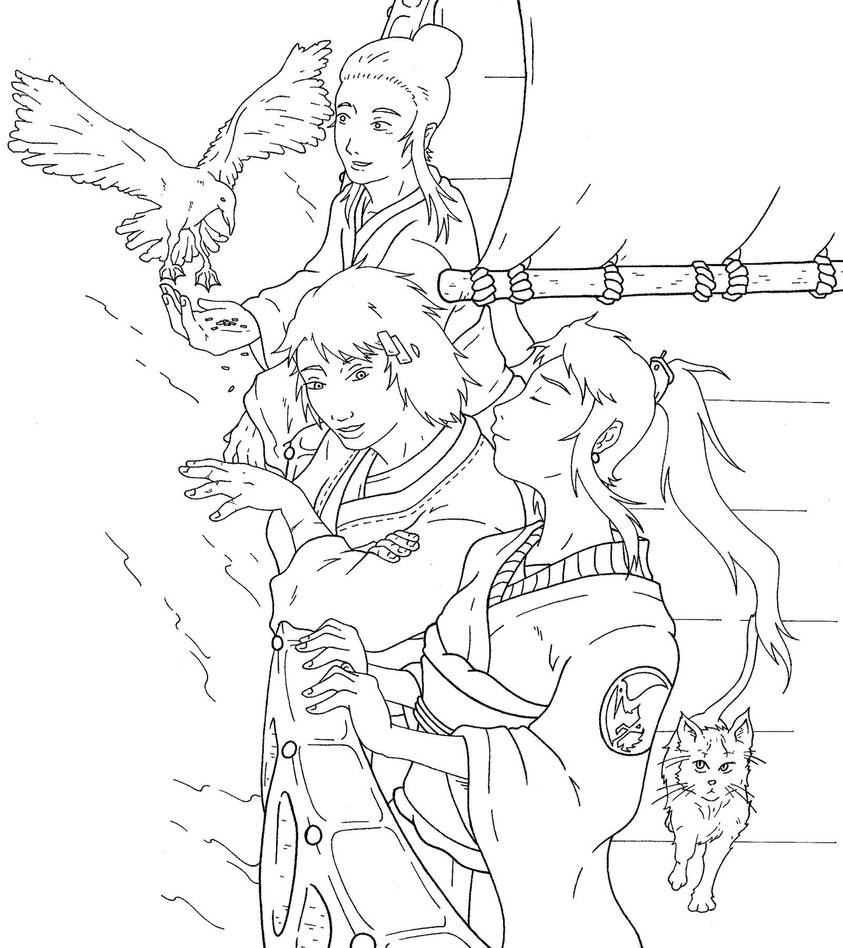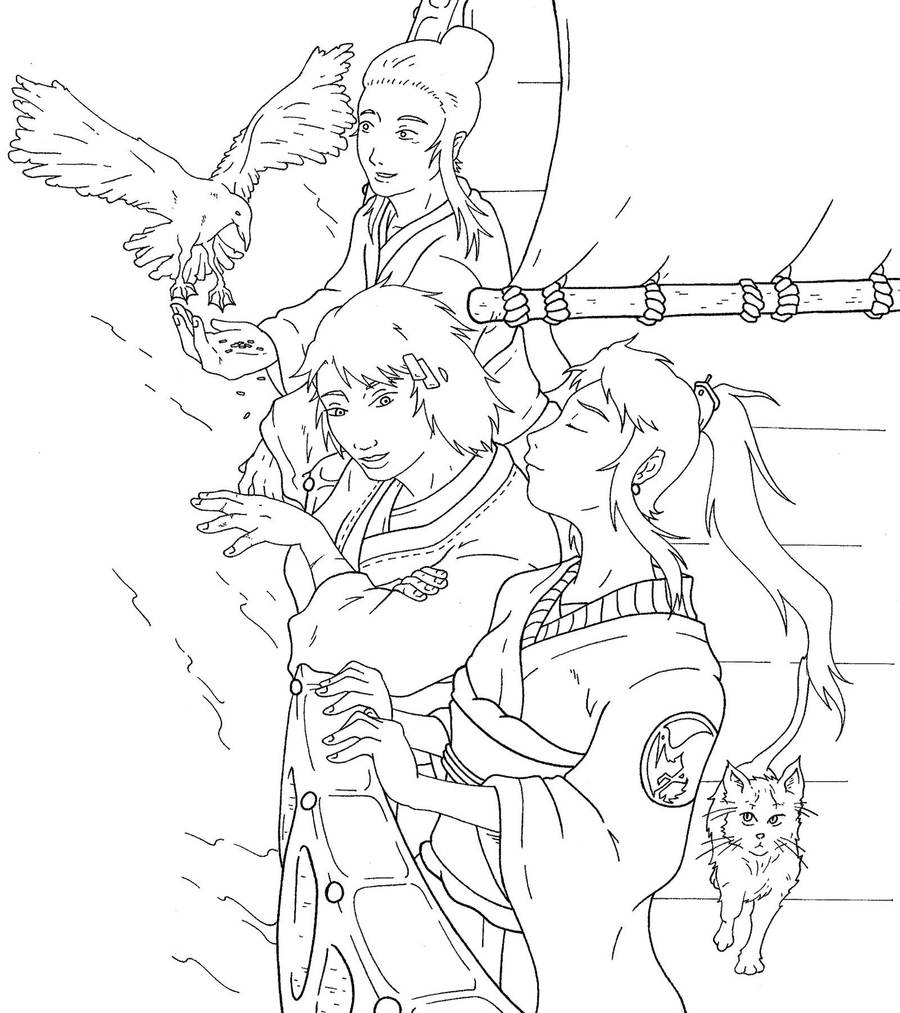 Watch
The end of Winter Court: Kyuden Gotei - Daidoji Juri (my character from the game) returns to Crane lands alongside her new friends, Doji Asami and her brother Rinji (and her cat, Shoukyaku, snuck in there too). I'm sure that I've owed Rinji and Asami's creator Spooky (
[link]
) some fanart for a long time; he was a lot of fun to roleplay with throughout Winter Court. I don't keep a close eye on Legend of the Five Rings fiction nowadays, so I only recently learned that Asami got a spotlight...albeit a very bittersweet one:
[link]
As far as samurai deaths go, though, it was a cool one.
...Of course, moments after this sketch the wind shifted, the bird seed blew into Juri's hair, and the seagulls chased her around the boat for the next twenty minutes until Shoukyaku rescued her. Rinji was then made to stand at the far end of the kobune for the rest of the trip.

Download for full size.

A little late, I know, but I wanted to say this is a very sweet pic! Looks awesome, and brought back some great memories!

Reply

Hey, no worries - I have five ranks in Lateness.

I'm glad that you like it - it was a lot of fun to draw. Those were good times.
Reply

Fantastic picture. Thanks for sharing and reminding us all of the fun we had at WC.
Reply

I knew I was right to hire Shoukyaku in the Harriers he seems to know the future (unlike me)

But what happened to Asami???
Nice drawing cant wait for the colour

Reply

Shoukyaku knows more than all of us, I'm sure.

As for Asami, you can follow the link for the story - basically she was unable to wrangle some corrupt merchants, so she committed jigai...but not before sending out a letter that brought Domotai crashing down for vengeance.
Reply

Very nice picture.

I hope you'll color it someday too.
I didn't know of Asami's end.... I kinda stopped reading the fictions some time ago.
Reply

I definitely like to try coloring it. It's got me a little spooked at the moment, though - usually I try to color simpler pieces.

As for Asami's death, yeah, I'm the same way anymore. How dare they sneak relevant WC information into The Destroyer War II Part 9 The Revenging...

Reply

Reply

did you ever get to rp winter court with a kitsuki kouri?
Reply