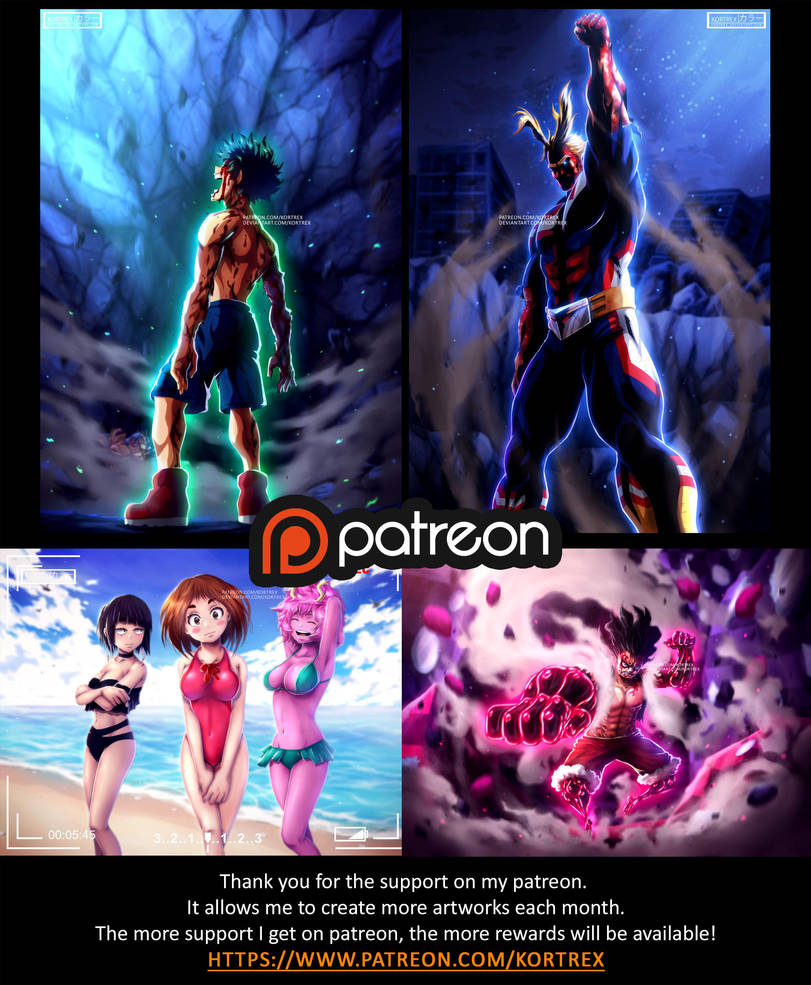 Rewards for June have been sent out.
Thank you for the support.
If you want to get benefits, such as, HQ artworks, Lineart, Progress pictures, Tutorials, etc... Then consider giving me some support on patreon.
www.patreon.com/Kortrex
Will upload the colorings on my deviantart in the near future, however, with a watermark.
Stay tuned for more.
- Kortrex