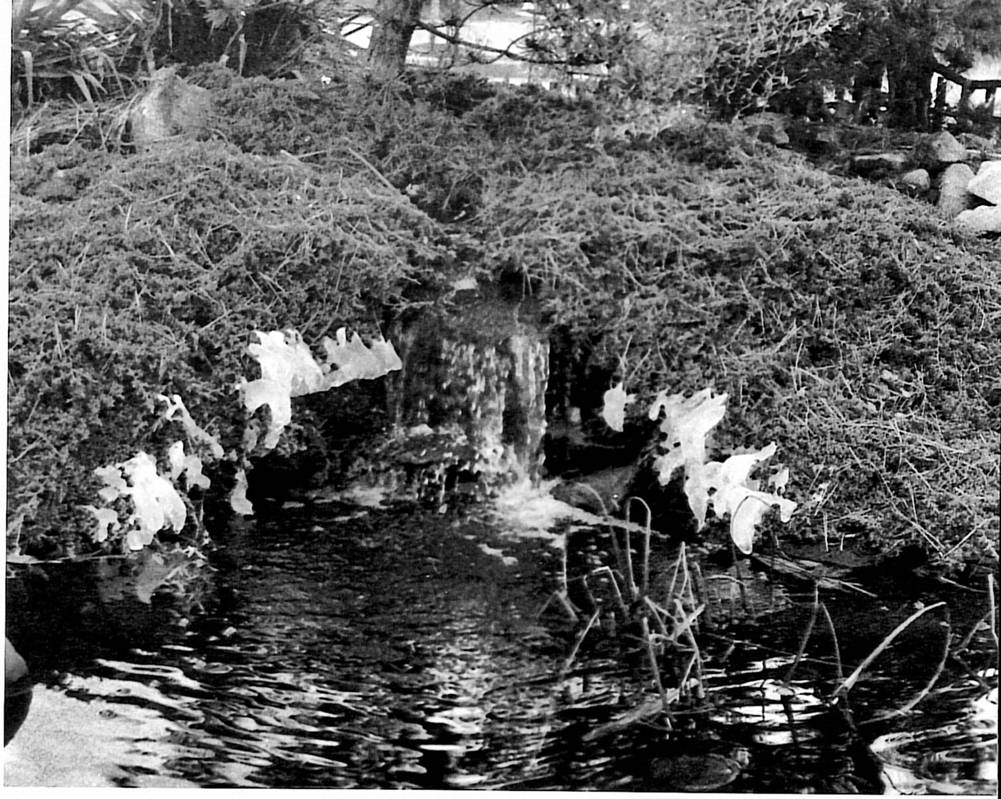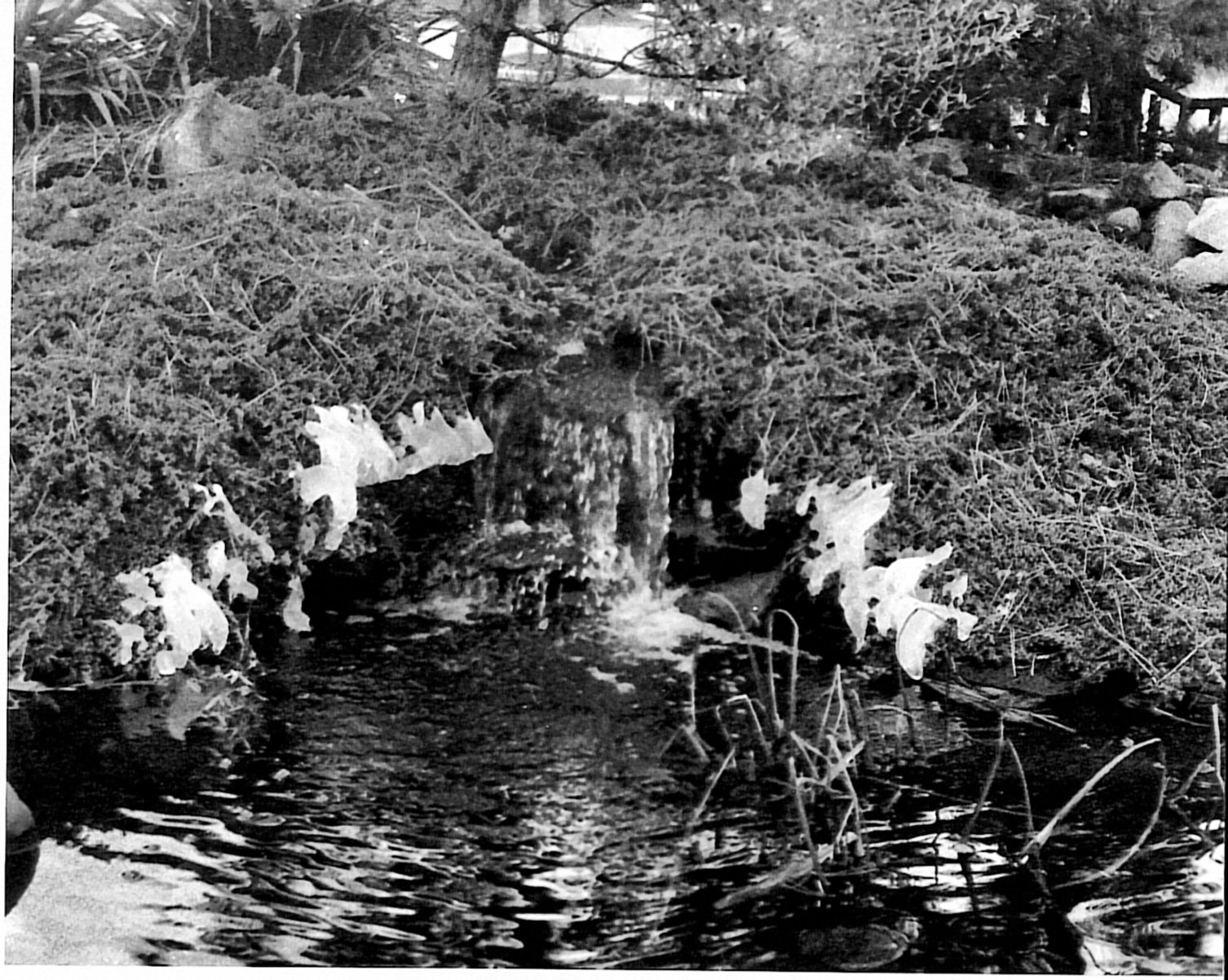 This is a picture of a waterfall from a local chinese resteraunt in the area that give my friend and I permission to film thier gardens. It was taken for my Photography class as a "Seasonal change". I chose this as as a seasonal change because you see both running water and ice. It was one of the few photographs I had taken for the course that I knew it's meaning and purpose as I was taking it.

I did use some photo-editing in that I increased the contrast and took away some of the scanning effects on the photograph using my printer's included photo editing system and Jasc Paint Pro

Camera Settings:
Film used: T-max 400
Shutter Speed: 500
F/Stop: 5/6

Enlarger Settings:
Exposure time: 3 Seconds
F/Stop: 2.8
Enlarger Height: 14"