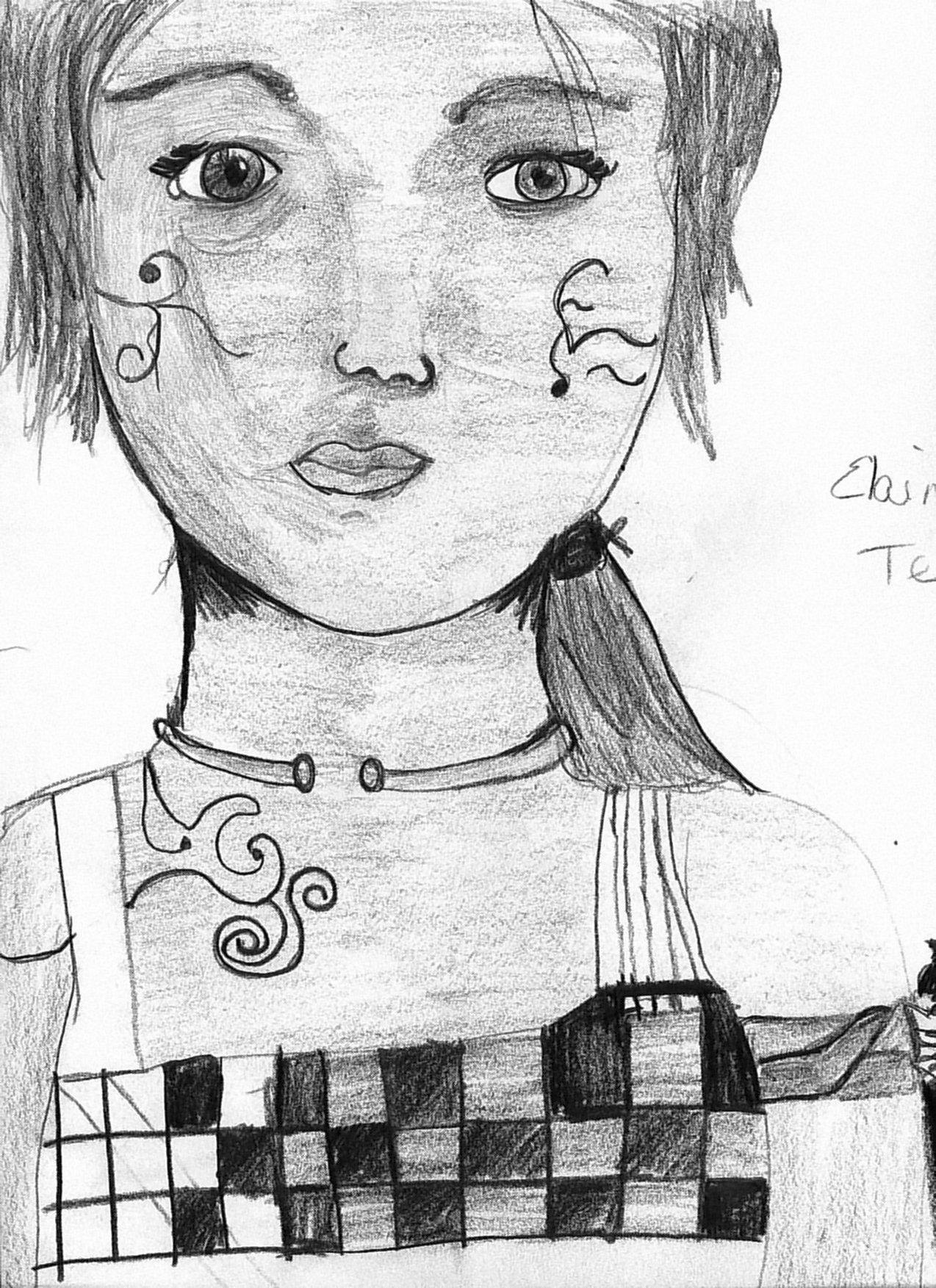 This is a test drawing of Elaine De Corbenic. I drew it in charcoal pencil then scaned it into my computer and did a few filters to make it come out clearer on the computer. Otherwise it is the same as on the paper.

Keep practicing, each time you're just slightly better than before. I mean, look at Jackie's sister. Before her artwork was laughable, and now I'm in awe from it.

Just something to keep in mind. You're paying better attention to detail in proportions and the human face. And are those tattoos?
Reply

First of all, thanks for the comment. And yes, those are supposed to be those tattoos that the Woads wore into battle in the battle scene of the movie.
Reply