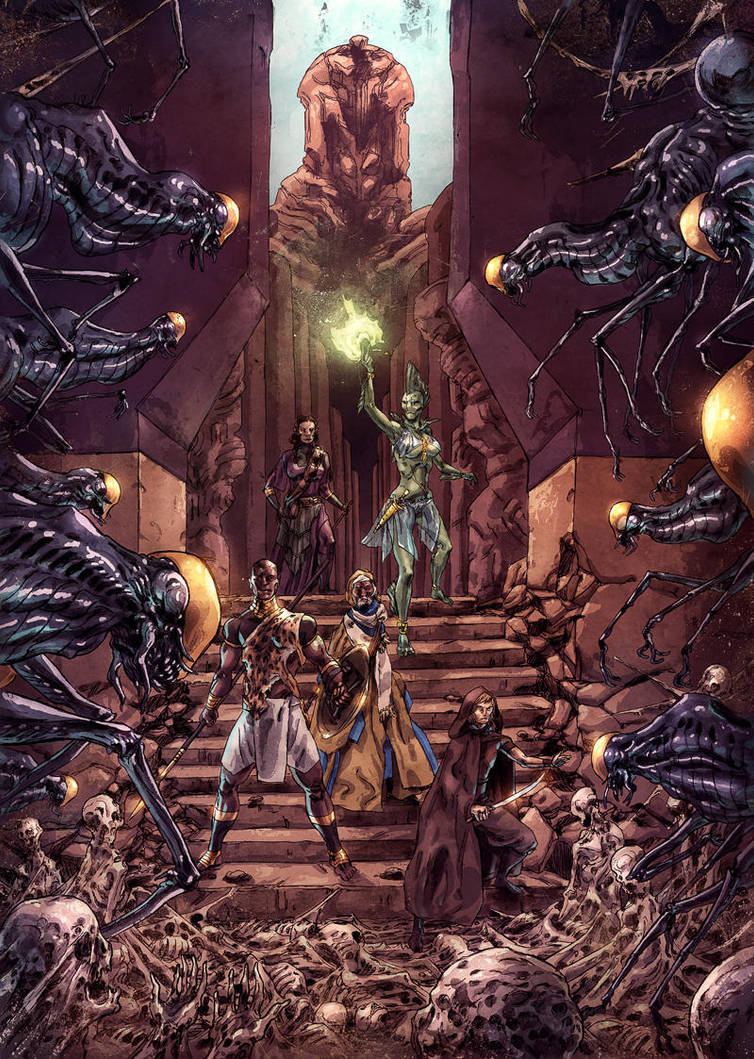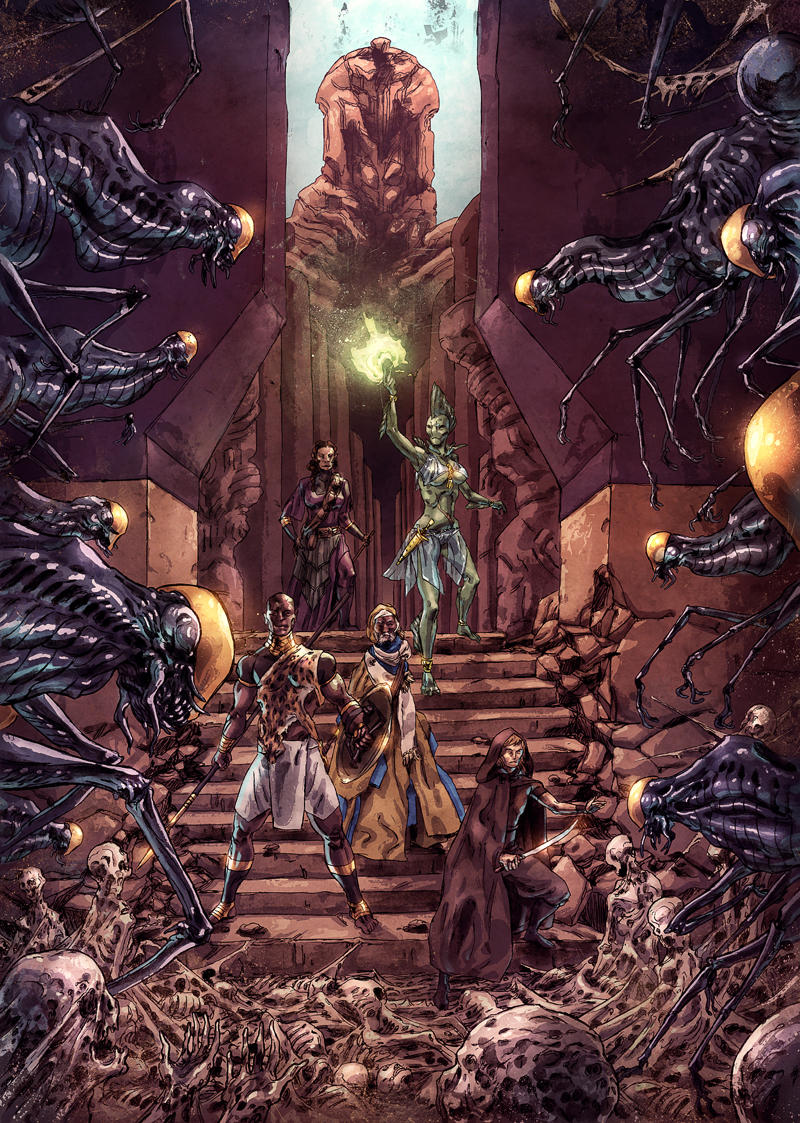 This piece is an old one. Done for an RGP book a couple of years back.
As I haven't updated in awhile so I did a small journal
entry
and from now on you can also find me from
Instagram
and
ArtStation
.
Ink+photoshop.
Thanks for looking!

I love this, your characters and creatures are always unique!
Reply

Very nice! The composition is outstanding and it's a really interesting scene.
Reply

Thanks. Yeah the art brief for this gave quite a lot to work with in a kind of a classic setup.
Reply

Love the Composition and colors. Great work!
Reply

Reply