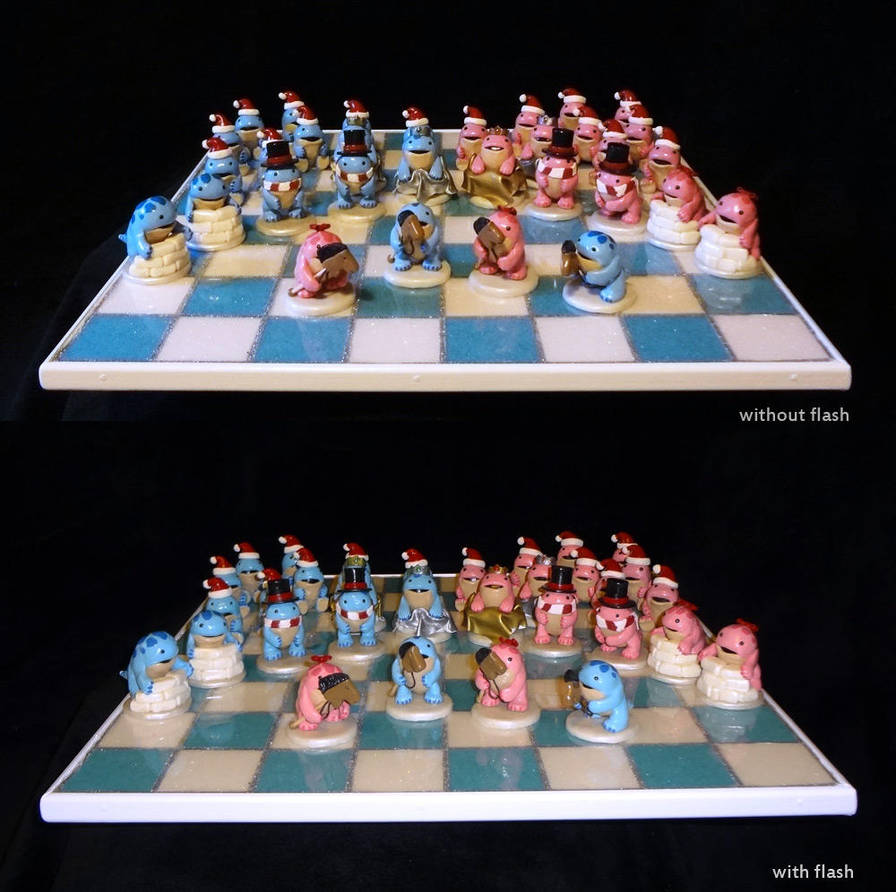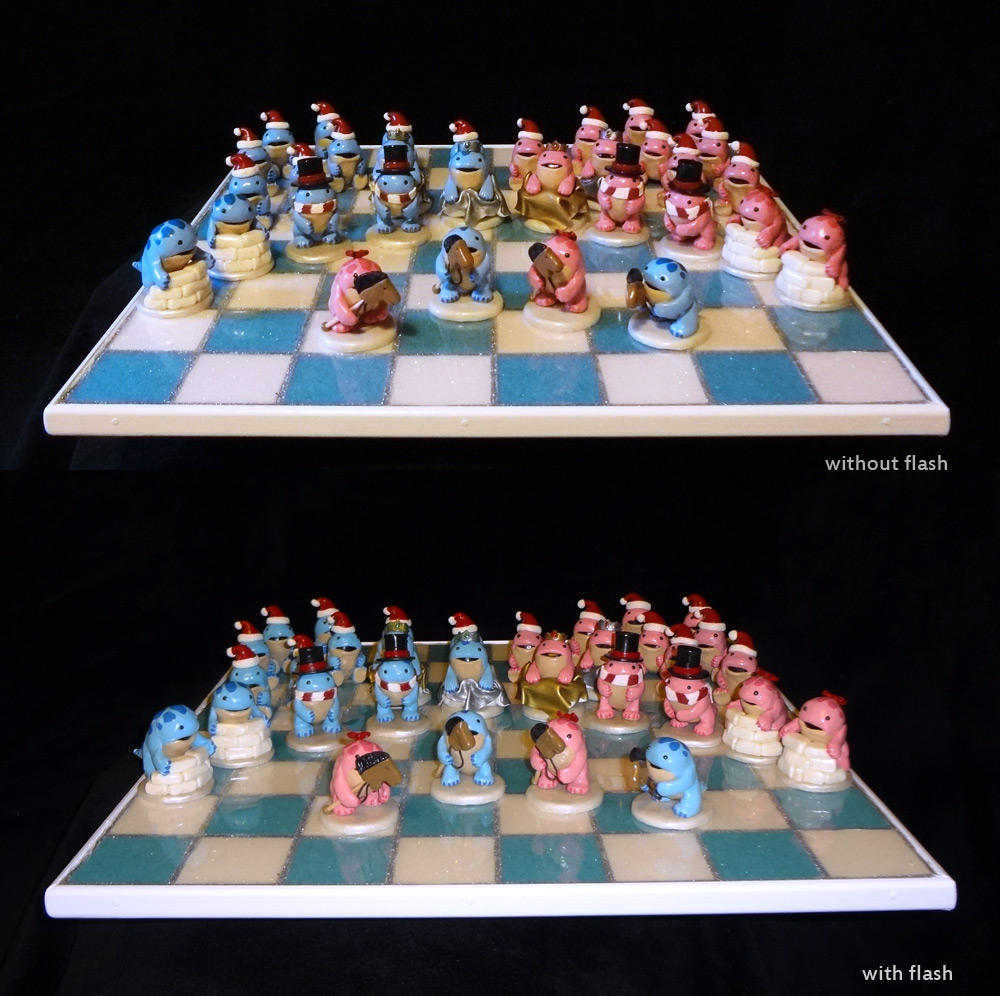 Watch
I made a few small changes to my quaggan chess set
koreena.deviantart.com/art/Qua…
* Adding a wooden frame to the board
* Added small reins to the knight's hobby horses
* Lightly flocked the bottom of all the pieces

I first saw your chess board on etsy, and let me tell you it is beyond impressing. It's slightly too expensive for my tastes tho, especially since I don't really play chess.

Any plans on maybe creating and selling individual pieces?
Reply

Reply

Aww, they're all so cute!
Wonderful work.

Reply