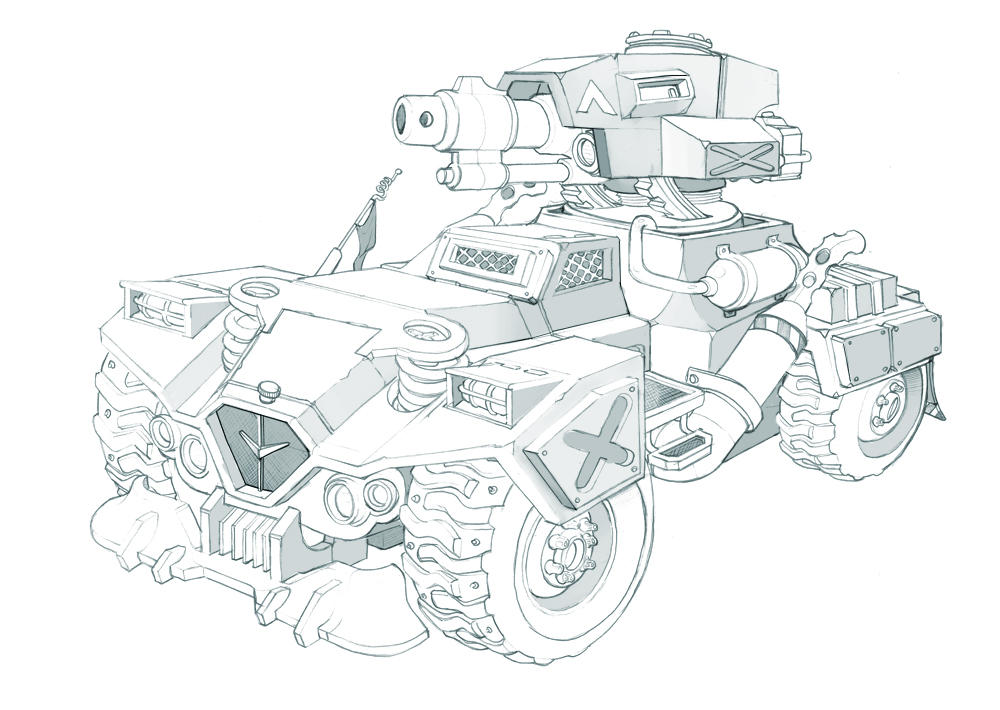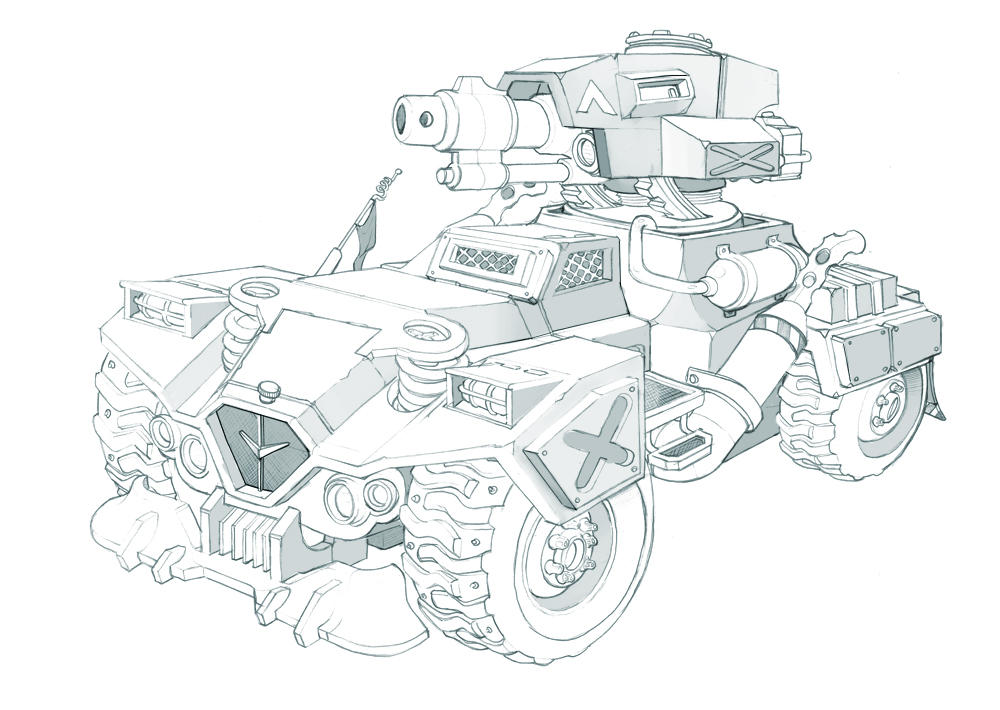 Watch
Had this vehicle in my head for a long time, sketch turned out good with alot of interesting shapes.

Now if i can only find the time i'll make a 3d model of it eventually.

NICE vehicle. Excellent armor, very stable firing platform, powerful weapon. I assume solid rubber tires, with whiskers of very tough wire mixed in. Easy to spot, so I'd try partial compensation by quieting the engine. Maybe all electric, diesel/electric, or diesel/compressed air hybrid (yes, they do exist). I see what looks like a "fire bottle" on the side rear portion, above the exhaust system. Those things have foam, which squirts into the engine compartment if there is a fire. That exhaust system looks vulnerable, though, if someone shot at it from the side. It might explode. If you think it needs to be exposed, it should be a double walled, with armor sandwiched in between. Perhaps a foam armor -- bullets trapped inside, don't pass though, but saves weight.
Reply