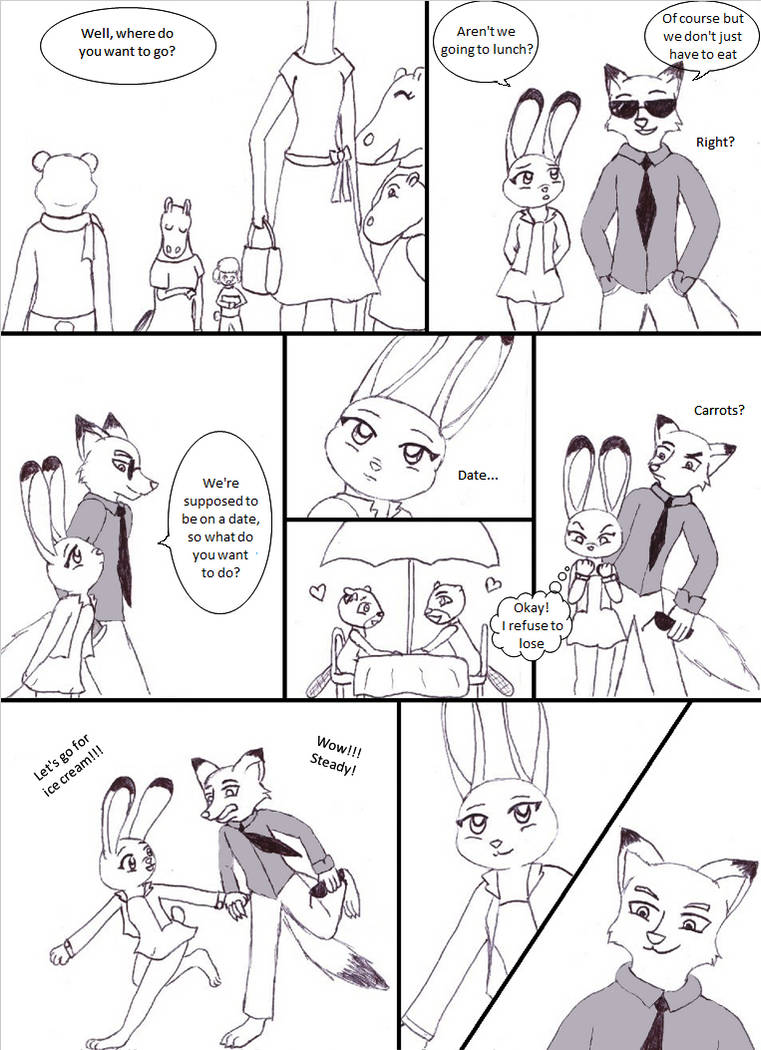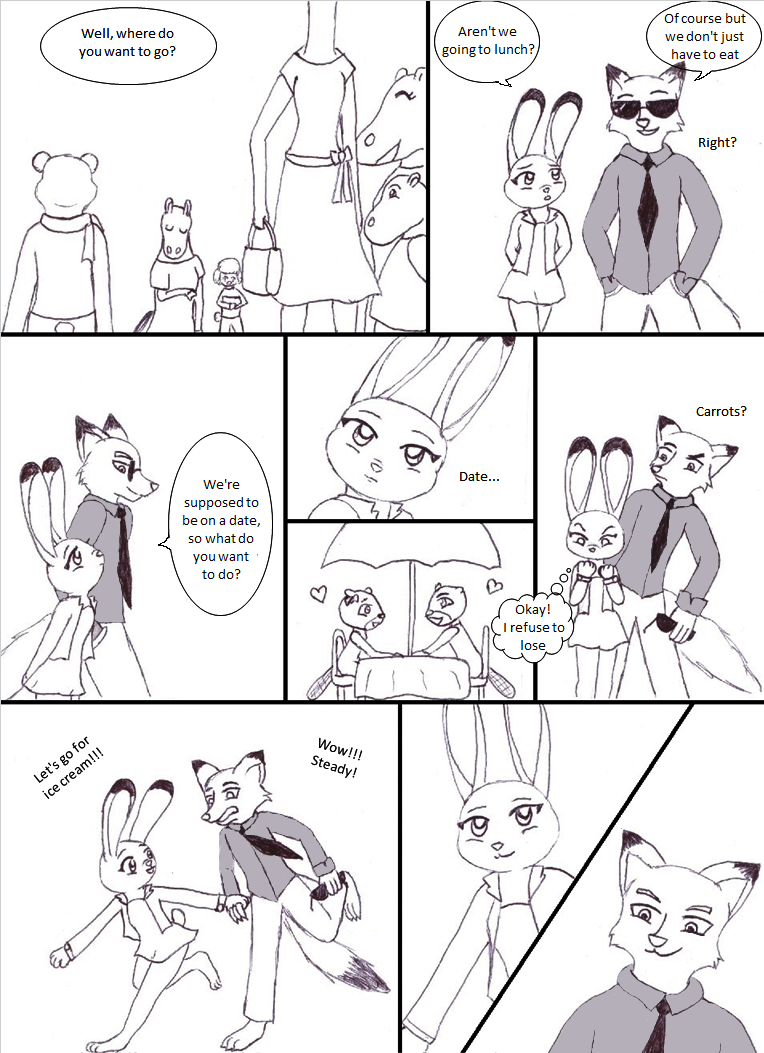 Watch

Well at least Judy isn't letting fear stop her this time
Reply

Judy- Aren't we going to lunch?

Nick- Of course but we don't just have to eat. We're supposed to be on a date, so what do you want to do?

Judy- Okay I refuse to lose. This time I'll tell him.

Just a few corrections K keep up the good work.
Reply

HOLY SHIT!!! NICK'S FACE IN THE LAST PANEL IS AMAZING!!!

Reply

DETERMINATION!!!!!!!!!!!!!!!!!!!!!
Reply

Good job, can wait to see how this is going to unfold. Buen trabajo👍😉
Reply

Reply

Reply

hahaha yo igual!!
Hola otra vez XD
Reply

Que bueno que haigan artistas como tu que compartan mi misna emocion por ver a Nick y Judy juntos ☺
Reply

Sorry I wrote can instead of can't... Lol
Reply