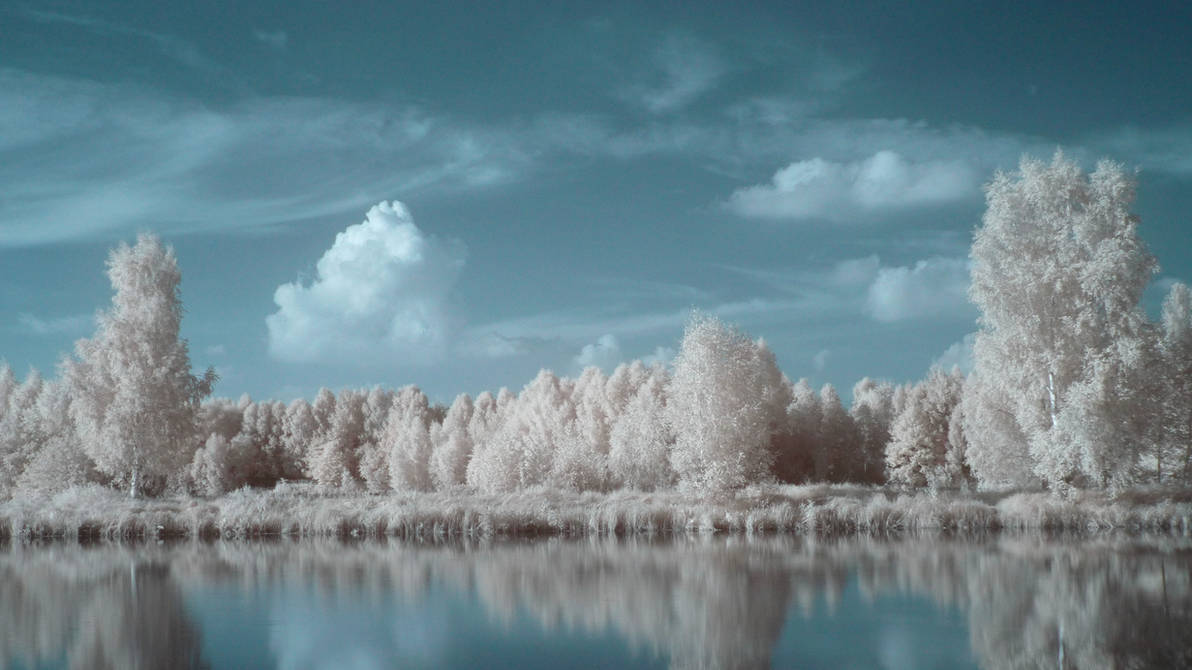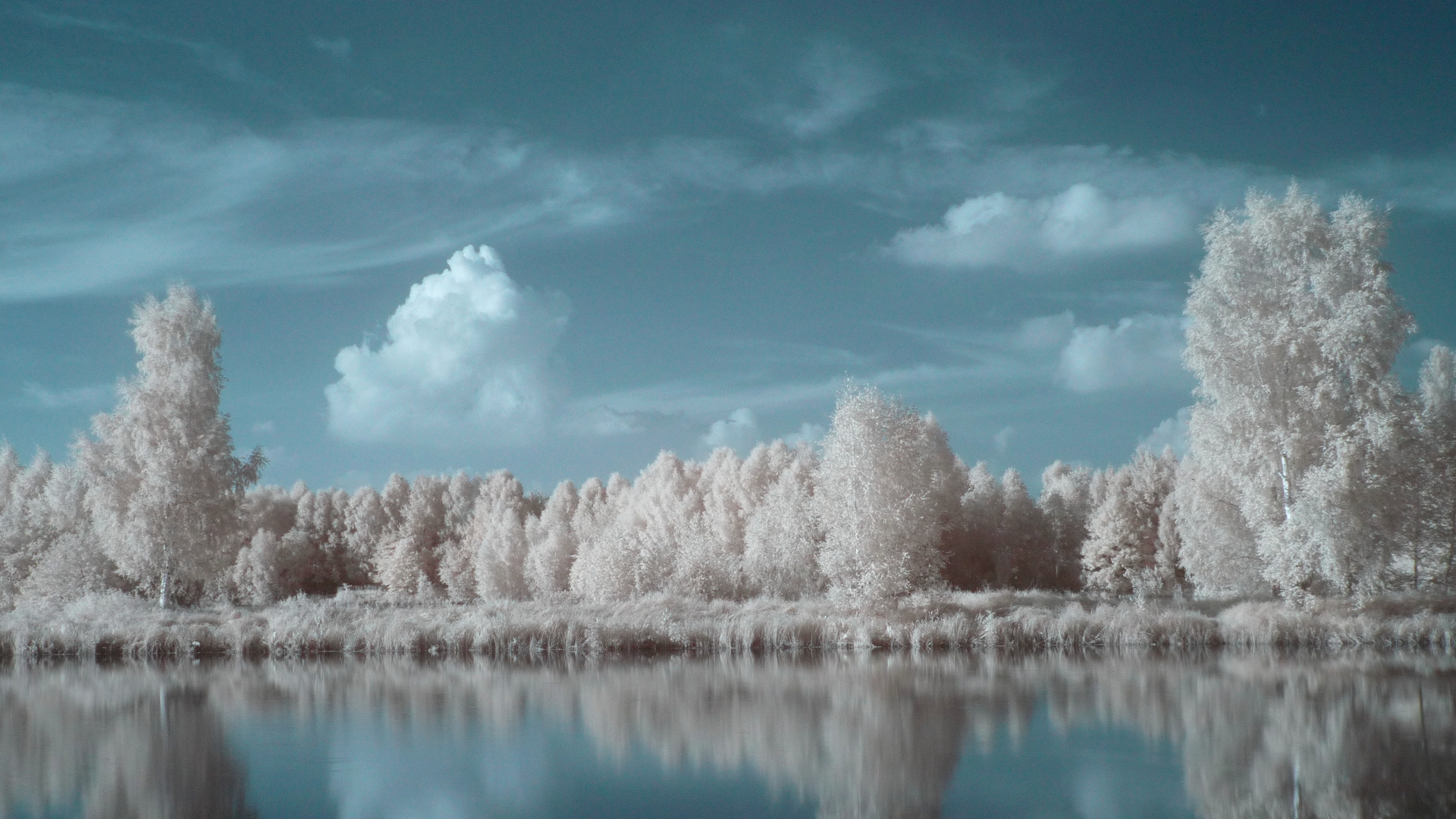 Watch
Made with infrared filter, switched blue/red channels from original camera color scheme.

nice pic and I'm going to fav it also because of the useful info
Reply

I love this shot, the blue color of the sky (also reflecting in the water) is very strong and deep.
But I wanna give you 2 little extra tips for processing IR that'll make the beauty of a shot like this stand out even more.
First, the adjust the curves slightly to deepen contrasts and color debth. It really does wonders to IR shots.
Second, since you are using a filter, you need long exposures to get a decent ammount of lighting, resulting in motion blur especially from trees and... well plants in general. You might want to counter that by applying a custom smart sharpen filter. I found out that motion blur mode with 100% ammount for ~1.3 pixel radius (depending on the size of the picture) tends to be a good average.
On a side note, I don't know if you are aware of this useful little trick, but you can tone down magentas and reds in the picture to get a perfectly white foliage... or change these colors' hue to create beautiful surreal false colors.
I hope this helps

Reply

Thanks

I almost always used camera custom white balance option ("white" sample taken from foliage at sunny day), then using most simple RGB-BGR chanell swap. My plays with sliders didn't end too good so far

I already increased contrast and color depth, I was a little afraid to do it more...
Sharpening don't work well for me. I'm using compact camera, noise is becoming very visible even after light sharpening, so i left that idea.
I'll try to upload edited version in next days, thanks again for advice...
Reply

Well using the foliage as a reference is usually the best way of setting white balance for IR photography. If you wanna manually adjust it (which can be useful to know since I've found out that working with a filter rather than a converted body can sometimes make the camera unable to detect the white balance), you have to set it at about 2300k (more or less depending on the actual lighting).
As for the contrasts, you really have to go under the "curves" option (if you didn't already). If you try with the "brightness/contrasts" one, somehow, it's really hard to come up with optimum results.

As for sharpening, which software are you using? Your picture isn't all that noisy, it's kinda surprising that it'd create such noise after sharpening. Maybe you can try denoising it a little before sharpening? Sometimes the denoise will be strong enough to neutralise all unwanted noise while still keeping enough details to be able to re-sharpen them with the smart sharpen filter afterward.
Anyways, that's worth trying.
Reply

For sharpening, mostly photoshop...
I think you have more tolerance to noise than me, my IRs are "on the edge" of mine

I don't like noise in color photos...
I tried denoising, but after sharpening, not before, I'm putting this on my "to check" list

Thanks again, I think You'll see effects of my attempts soon enough...
Reply