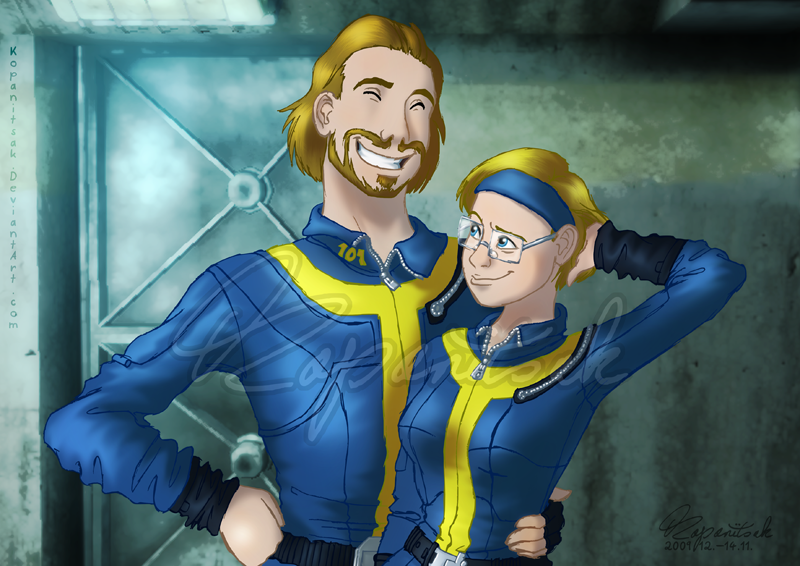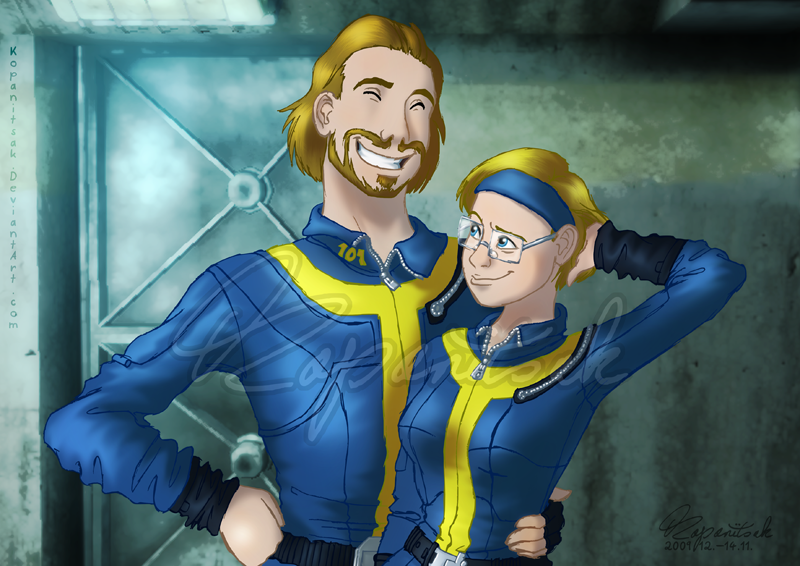 Watch
Thanks for the watch, comment and/or fav!
English
Caleb and
Denice
some weeks before everything begins...
Finally
Clarissa
also enjoys through Caleb the ultimate radioactive feeling of Fallout 3!

Not, that she hadn't wanted this before, but at that time Fallout 3 was taken.. by somebody else... Hehehe!

We invented them beeing best friends!

It's kinda funny, both Vault inhabiters presents the opposite of our personallity: While I thought of Denice beeing circumspect and considered, Caleb is blatherskite and ridiculous!

Kinda funny how we (and they) are complementary each other!



Frainçais
... ´>>`
Deutsch
Caleb und
Denice
einige Wochen bevor alles beginnt...
Endlich kommt
Clarissa
mit Caleb in den ultimativen radioaktiven Genuß von Fallout 3!

Nicht, dass sie es vorher nicht gewollt hätte, aber da war Fallout 3.. anderweitig besetzt... Hehehe!

Wir haben uns die beiden als beste Freunde gedacht!

Es ist schon lustig, beide Vault Bewohner stellen die Gegenteile unserer Persönlichkeit dar: Während ich Denice als besonnen und überlegt wünsche, ist Caleb ein Quatschkopf und albern!

Schon lustig, wie wir uns (und die beiden) sich ergänzen!



Image (and Character "Caleb" and "Denice") 2009 © Deborah Kopanitsak
Game "Fallout 3" © Bethesda Softworks