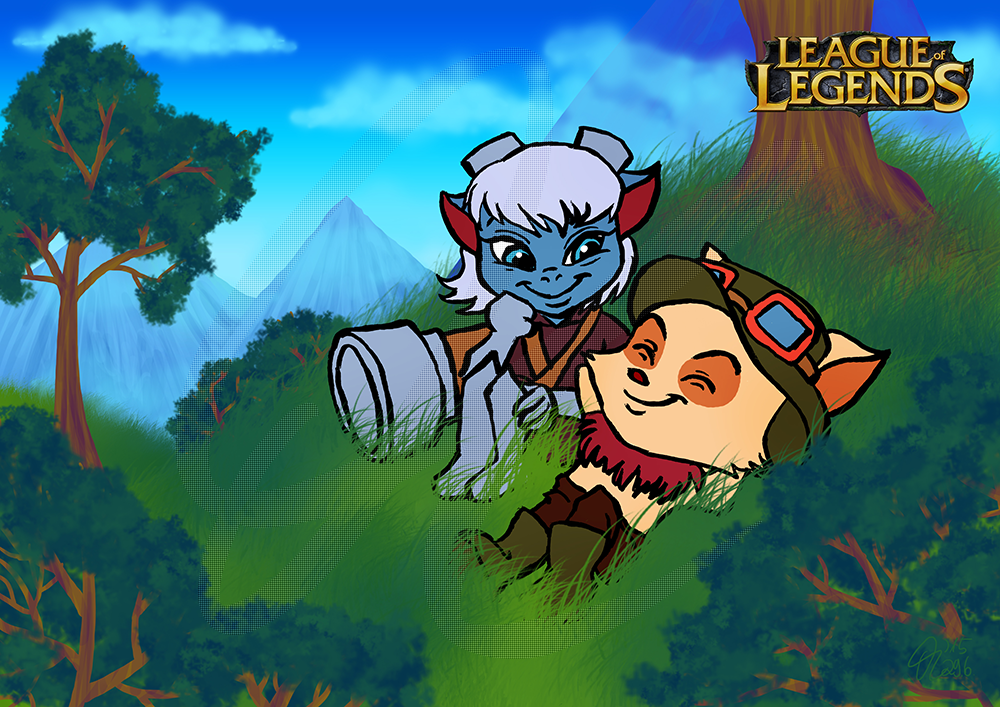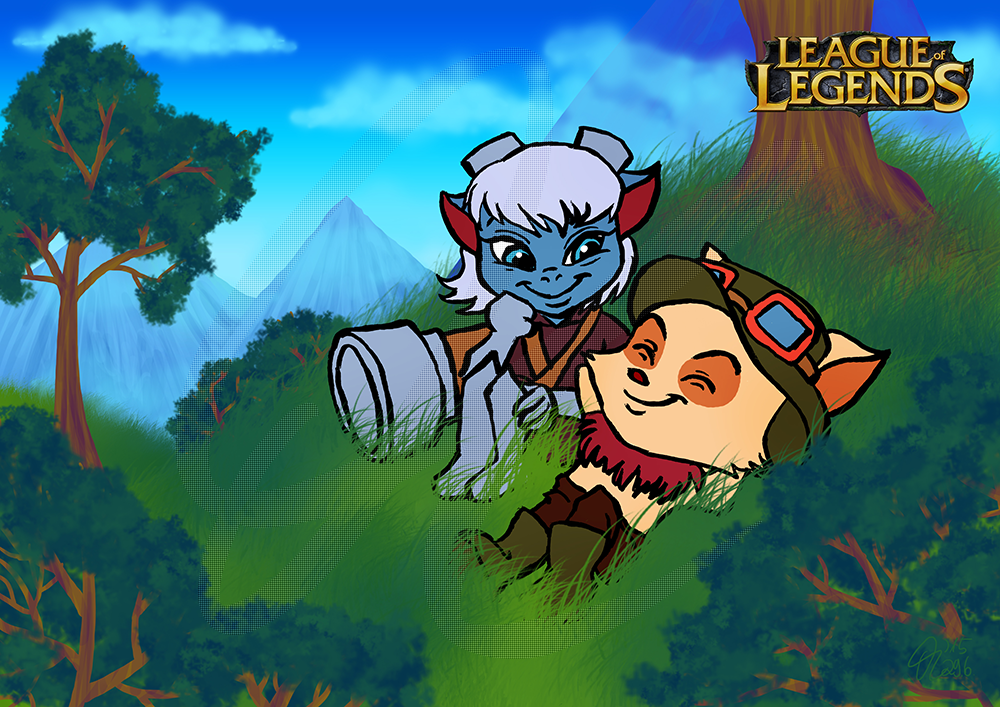 Watch
Thanks for giving a look, comment and / or fav!
A Fan Art of the sweetest pair in League of Legends: Tristana and Teemo! I totally like them!

Im really satisfied with this picture. Kinda quick drawn.

Actually I wanted to shade them but in the end I liked this Animation look like a scene of a League of Legends Animation Film!



Hope you like it!

Image 2015 © Deborah Kopanitsak
Characters "Tristana" and "Teemo" © Riot Games