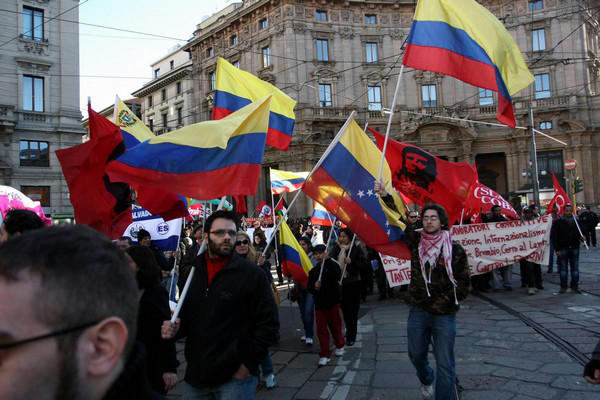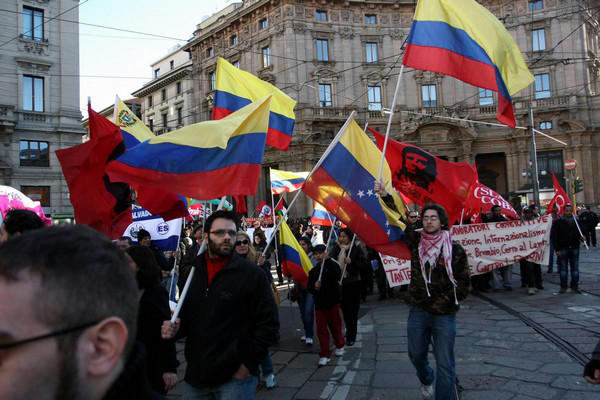 Watch
(c)Kooskia

Recent picture of a demonstration in support of
+ indipendentist Baque, imprisoned on false charges in Spain
+ Kurdish diaspora people, against the repression of Turkey
+ Palestine people
+ new socialist and native south american movements.
joined the rally also some Sardinian indipendetists.

I'm the boy with the red palestine kefiah, at the midde-right, with a Colombian flag without the government emblem.