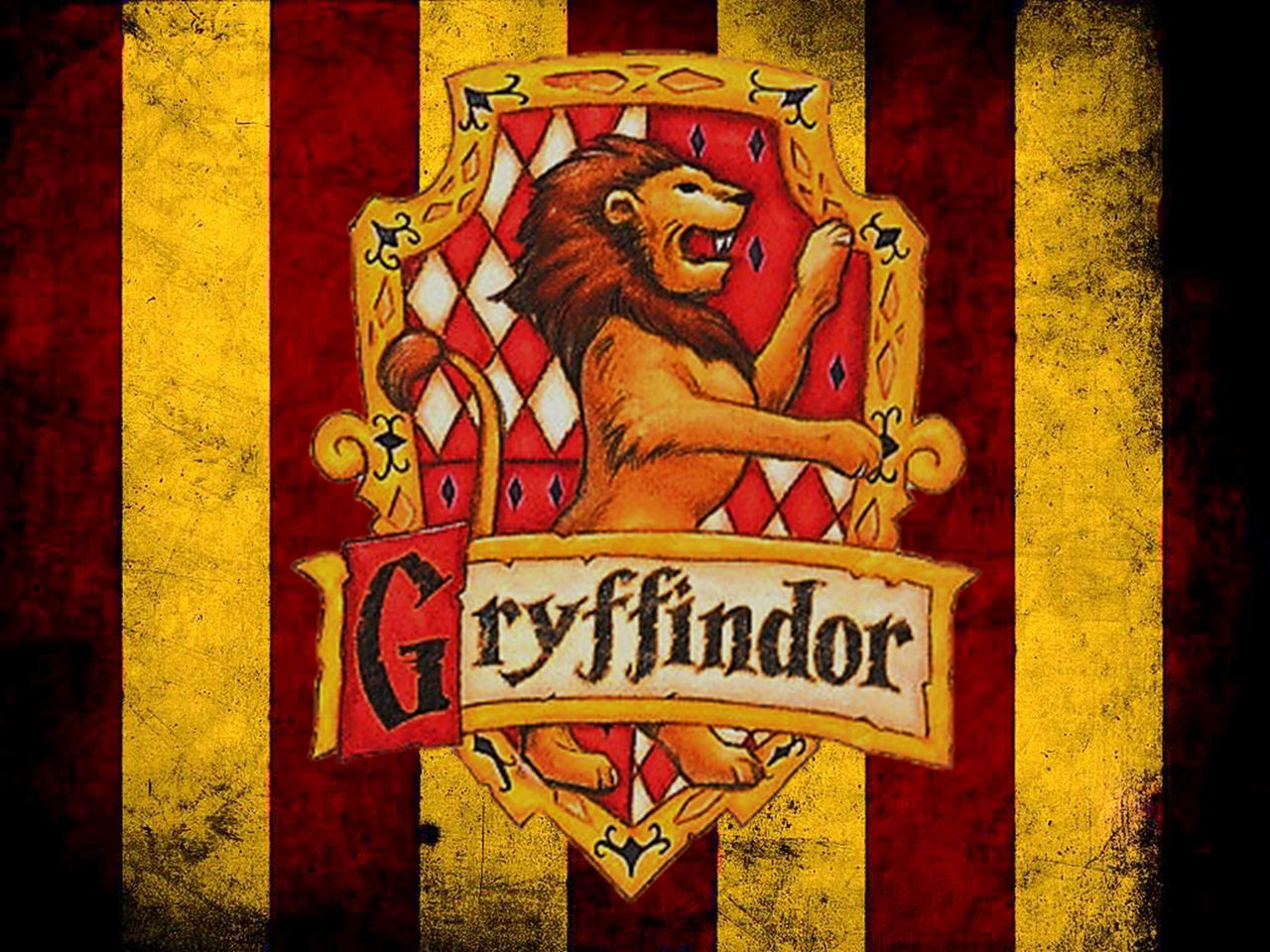 Watch
Founded by Godric Gryffindor, the Gryffindor House emphasises the traits of courage and chivalry. Corresponding with the element of fire, members of Gryffindor have a strong will and determination; refusing to give up even if they are the simmering sparks in the dark. There light will never die out.

A wallpaper in honor of Gryffindor.

I only compiled the pictures. They do not belong to me.

I think i would fit in on this or Ravenclaw.
Can you find out if i write how i am?
Reply

I can try. But you'll probably find a better answer if you join Pottermore.
I myself am a Gryffindor (even though I feel I'd fit into Ravenclaw just as well.) Pottermore can choose the best out of the top two.
Reply

I like to hang out in the same store for more than just 5-7 mins.
I can go from being happy to mad.
I like to use my quick sense for humor to cheer up a sad person or make an angry person laugh.
I like dogs, wolfs and horses.
I believe in vampires. I know it's crazy

---
Reply

Let's see, with what I know about the four houses and these limited facts (and because they are limited I won't be able to make an accurate guess as to who you are. That would take more time and questions) I can see you have some Slytherin and Hufflepuff in you.

My reasoning:
Fact #2 marks you as a Slytherin, someone unpredictable who can change from one mood to the next.
All the other facts seem to lean towards Hufflepuff. You are a very grounded person, firm even in your belief in vampires (and hey, I believe in ghosts). You strive to complete you goal of making people laugh and your animals are all animals of the earth, like the badger.
Reply

Reply

That's what I think so far. Again, I don't know enough about you to give you a solid answer, but from what you told me, I'm betting you're a Hufflepuff.
Nothing wrong with that you know. I know it wasn't a reall famous house in the Harry Potter series, but it's still a good house.
Reply

Reply

Is that a "sir" mustache or a frowny face?
Reply

Reply

Hello fellow gryffie

How's it hangin?
Reply

mmmmmm help me.
i can't wait to get in pottermore.
so i can get in one of the houses.
Reply

You haven't joined yet? Or are you just waiting for a return email? Or maybe you're waiting to get to the chapter where you actually get to take the test to see what house you're in?
Any of the above? :I

(and thanks for all the favs, by the way)
Reply

Reply

Just took my tests on Pottermore.
I'm a Gryffindor! It's not Ravenclaw but it's still a good house and I'm sure I will do good in it.
Reply

Reply

Lol. GO GO GRYFFINDOR!
Thanks for all the favs by the way. Glad to see another devout Harry Potter fan. We must preserve its awesomeness for future generations.
Reply

Reply

AAAAAAAHHHHHHHHH! SO AWESOME!


May I use this for my iPhone wallpaper?
Reply

Thanks so much for your messages. And it would be an absolute honor if you were to use this pic as your wallpaper. That's what it was made for. Thank you.
Reply