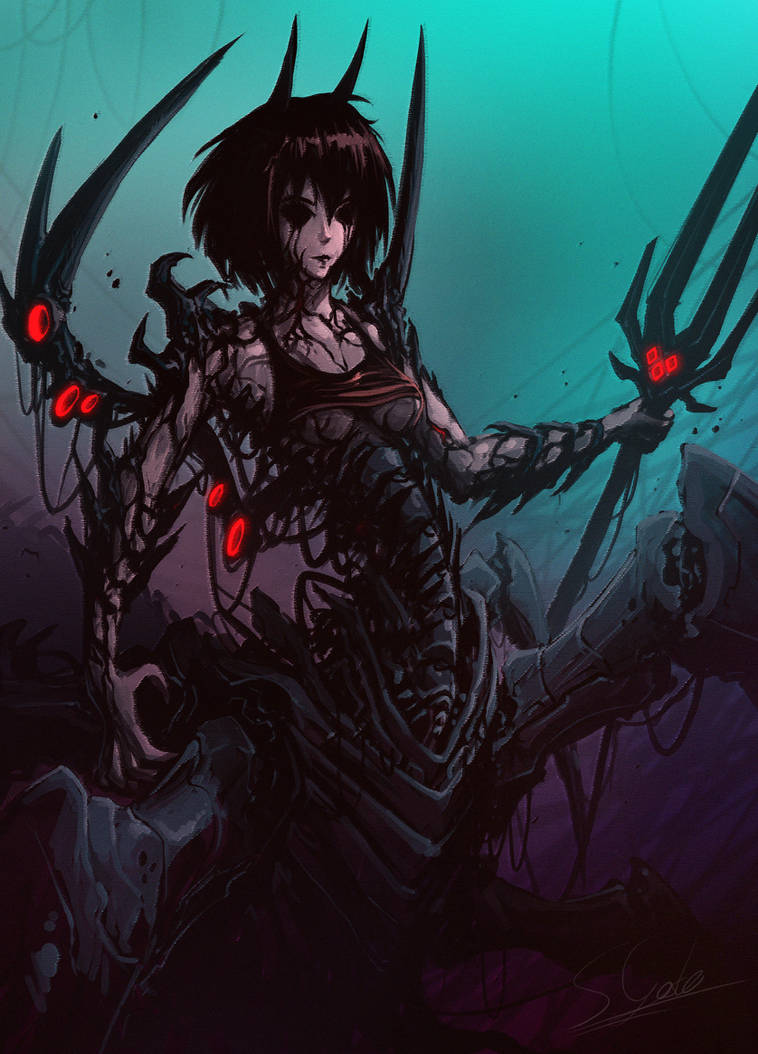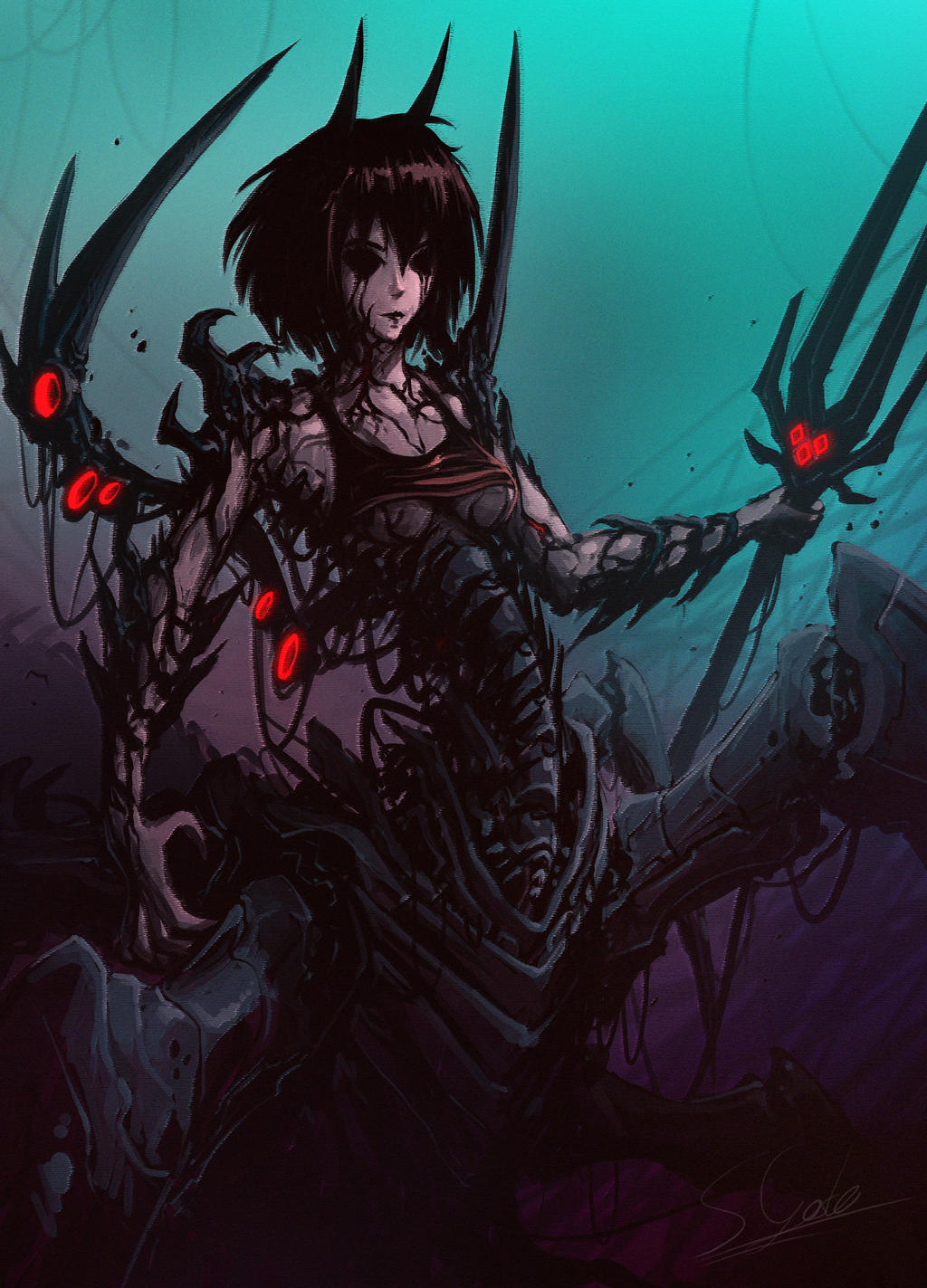 Love your style. Curious about this piece, which is awesome all around. Is it possibly a continuation from 'Abandoned'? The two characters /are/ distinct, but the quadraped base and hair-cut, combined with the 'tear marks' that are 'corrupted' on this one make me feel like Mia was the one 'abandoned', and then got angry about it, turning into a demonic cyborg?

They /are/ distinct, I just couldn't help trying to create a story in my head after seeing both.
Reply

To be honest none of my work is really connected. Although for most characters I kind of consider them as parts of the same universe. More or less.
I do intend to put them all together in a manga-like story at some point but that's still just a pile of sketches.
Reply

Gotcha! I appreciate the response! Dig them each for different themes and content. Love your style!
Reply

I recently found your profile and I'm in love with every single one of your submission
Reply