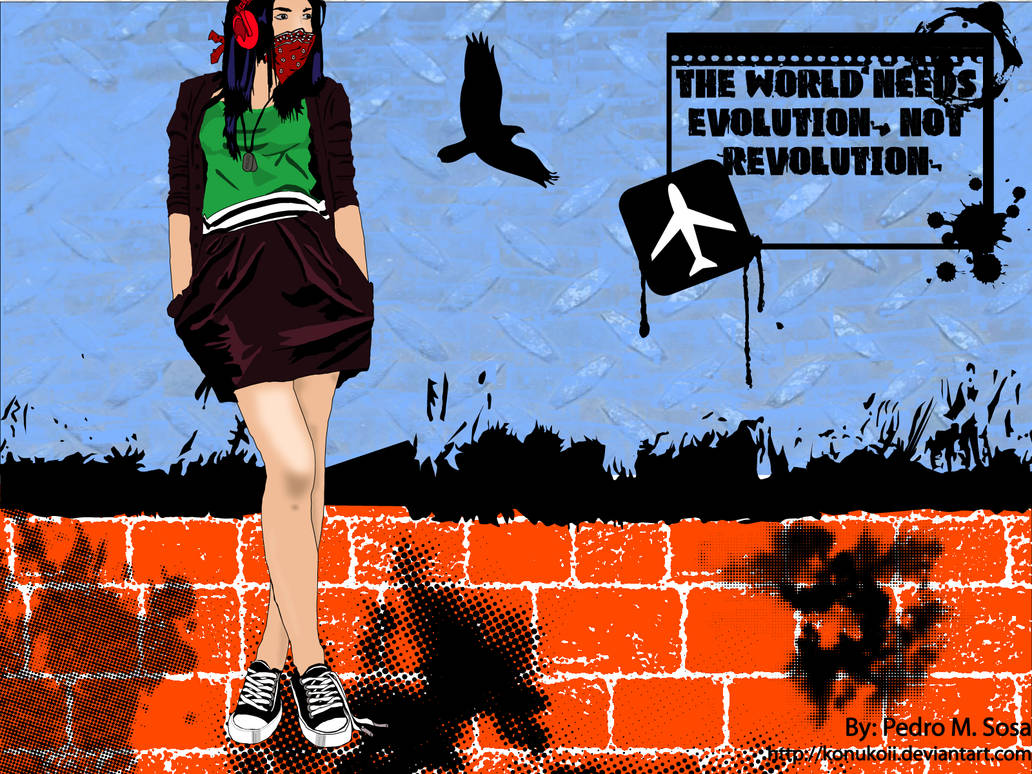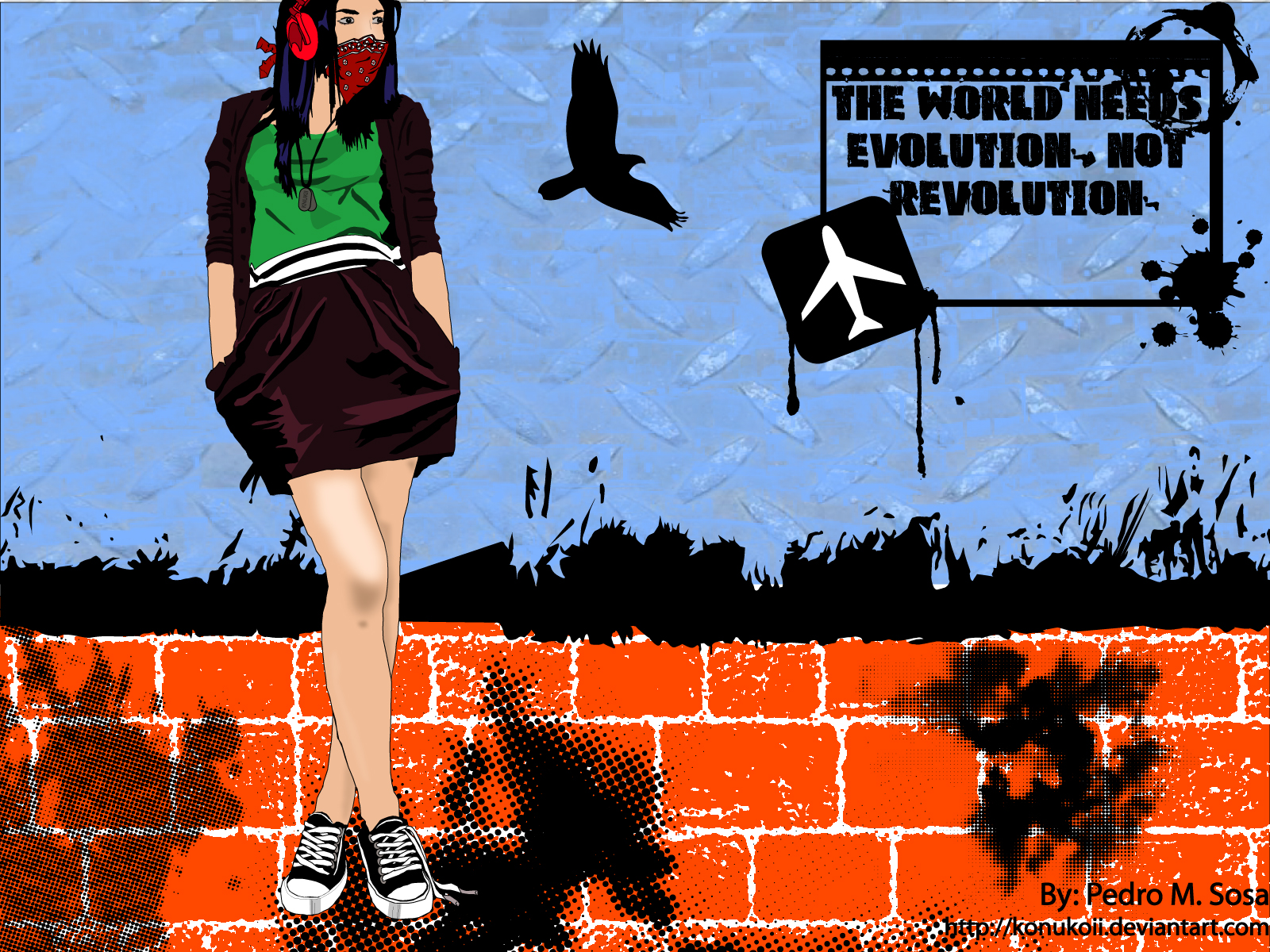 As I was making my account on Deviantart, I went browsing and found a picture of a girl resting against a wall ("like that" by ~Houlisiet)

I found the picture kinda intriguing and decided to use it for a small art project.

Originally the piece was going to be kind of a romantic work, but i couldn't manage to make a suitable nose and mouth, so I decided to hide them behind a bandanna. This made my work turn around from "romantic" to "street-like revolutionary".

aww this is so nice

Reply

i love her style

Reply

Originally framing and... I don't know why, but it's really eye-catching.
Hm, is world's evolution possible without 'some' revolutions... Debatable

.
Reply

True, yet my country has had enough "revolutions", we need to evolve.
Also evolution has a progressive connotation, while revolution is a radical change...change which can be progressive or degrading.
Just saying, anyways thanks for the comment!

Reply

Reply

hahaaah amazing. i don't mind. i actually love it

Reply

nice

Reply