Deviation Actions
Daily Deviation
October 26, 2017
Day 6: Trusty SWORD by
Konstantin-Vavilov
is just one piece of a fantastic series of illustrations done this month for Inktober. Make sure to view the rest of the artist's gallery to see his amazing creativity in action!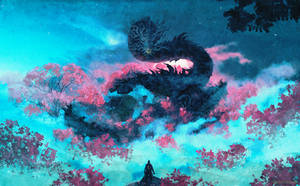 You can support me if you love my work
Just a way to support my work :)
---

Description
Everyday updates:
www.instagram.com/vakon/
-

The depth of the Buried City hold many treasures! And of course among them there are many enchanted weapons. But going into the depths, grab your trusty sword. No matter how you well you wield a sword. A good weapon from the surface is what you can rely on in times of danger. As the city is insidious and found there the blade can break at the most inopportune moment or at all to be under a curse! So keep a good blade and your path will be much easier and longer.
Image size
2677x2178px 1.87 MB