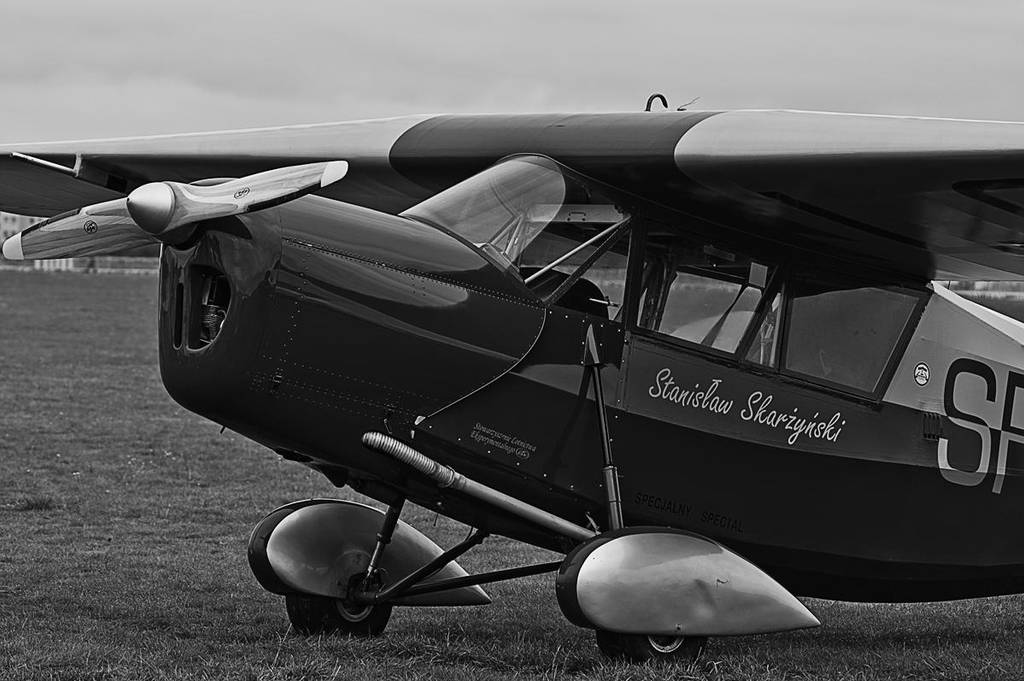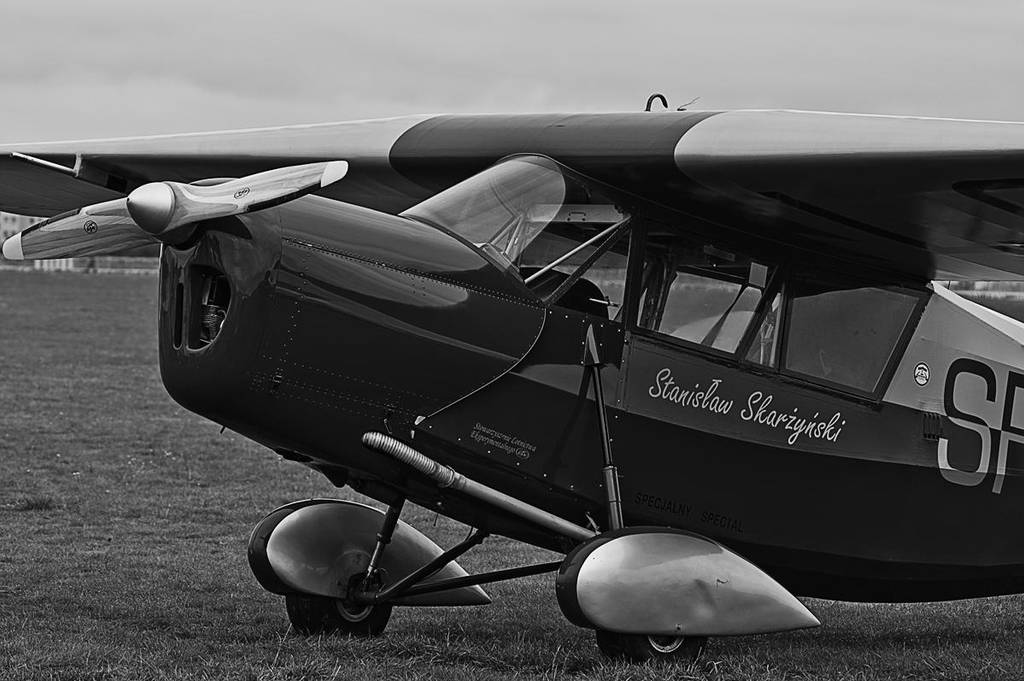 A reconstruction of RWD-5. The original was built in 1931. In 1933 in a specially prepared version of this plane Stanisław Skarżyński made a world record flying form Senegal to Brasil. The distance was 3582 km without stop. It took 20 hours 30 minutes (17 hours 15 minutes over an ocean).

Lovely B&W scene and impressive history.
Reply

It's great when I see an aircraft I don't already know about. The only downside about living in the States is that you don't get to see a lot of the less common European aircraft.
Reply

I'm glad you like it. It is only a replica of this plane. None of them survived the II w.w. It is very seldom visible even in Europe.
Reply

I would definitely love to have the chance to fly this type. It looks as if it is a very solid airworthy design.

I have loved aircraft of all types since I was very young. It's sad that many older aircraft types do not exist anymore.
Reply

It is very nice to fly in a good weather. However, unlike others planes of this type (wings on top) it has no additoinal support for the wings. In a very stormy weather there were attempts that wind tore the wings off. The problem was solved by additional supports. The replica was bulit to memorise the flight over the ocean, so it is without support.
Reply

Earl aircraft were very vulnerable to strong winds, and having their wings torn off at high speeds. a good number of early fighter aircraft had the frightening habit of losing one or more sections of their wing in a dive. So flying an aircraft of this type over the Atlantic Ocean was a very daring thing to do. The pilot is one man I would have loved to meet, shake hands with and buy him a cold beer.A solo long distance flight is challenging in good weather over dry land.

I have had the chance to fly high wing airplanes along that design. Modern aircraft but very similar. They are very forgiving of small mistakes and very stable.

Although on one occasion I was banking to my right and a very strong crosswind suddenly appeared. I had to recover very quickly since the very light airplane was pushed up and over onto its wing tip. I was tempted for a second just to continue through into a roll, but my friend was already looking very pale.
Reply

Lovely monochrome photo of such a cute plane.
Reply

Reply