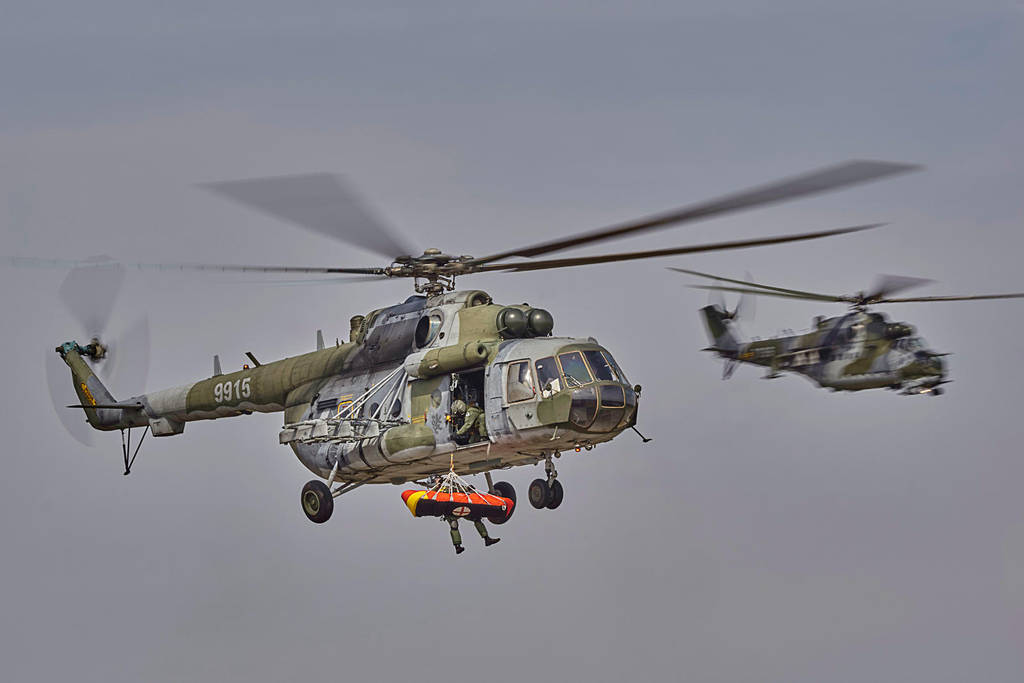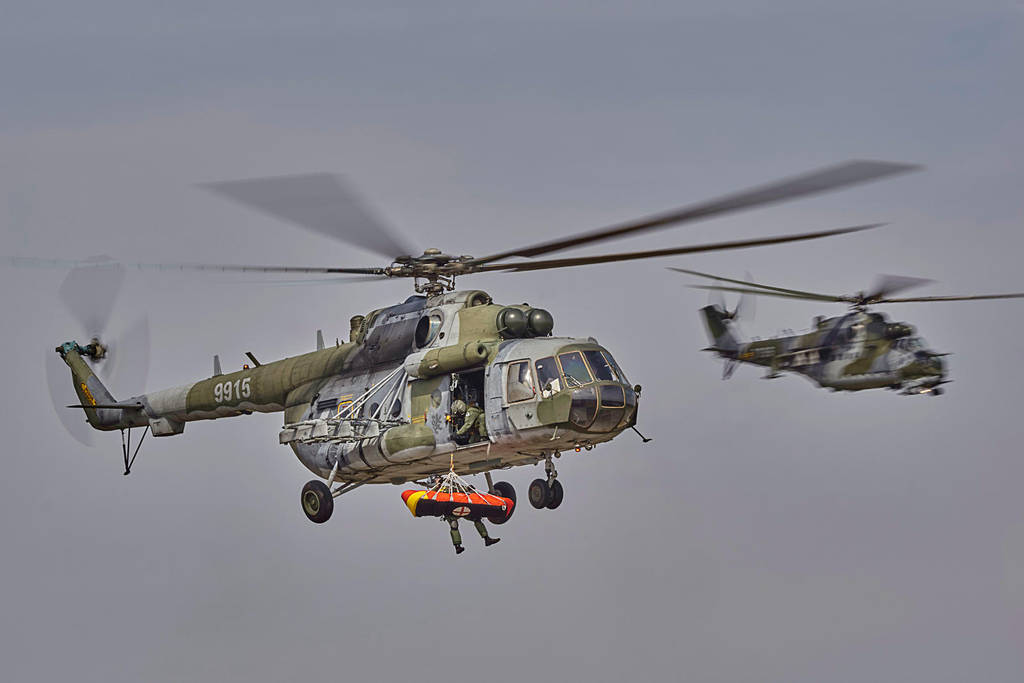 Watch
Mi-171 hovering during the CSAR (Combat Search And Rescue) Training. In the background the Mi-35 is moving across the zone to provide more firepower in case of enemy activity.

What country are they from? I don't recognize the pattern
Reply

Nice shot with the -Mi35 in the background.
Reply

Bardzo fajnie złapane w akcji, idealny moment, a jeszcze lepiej, że jest też drugi w tle, przez to widać, że to jakaś akcja, coś się dzieje, jakby był jeden to mało ciekawe by było.
Reply

Trochę polowałem, aby zmieścić oba w kadrze. Na szczęście drugi zdążył zrobić kilka kółek aby zapozować na drugim planie.
Reply

Reply