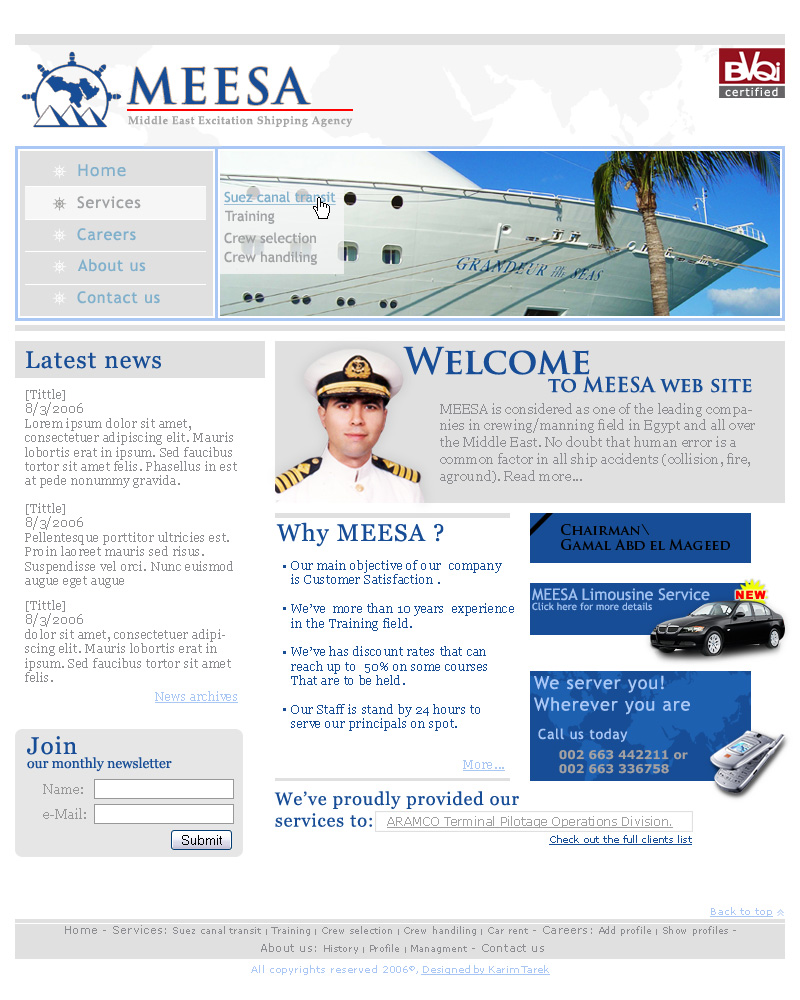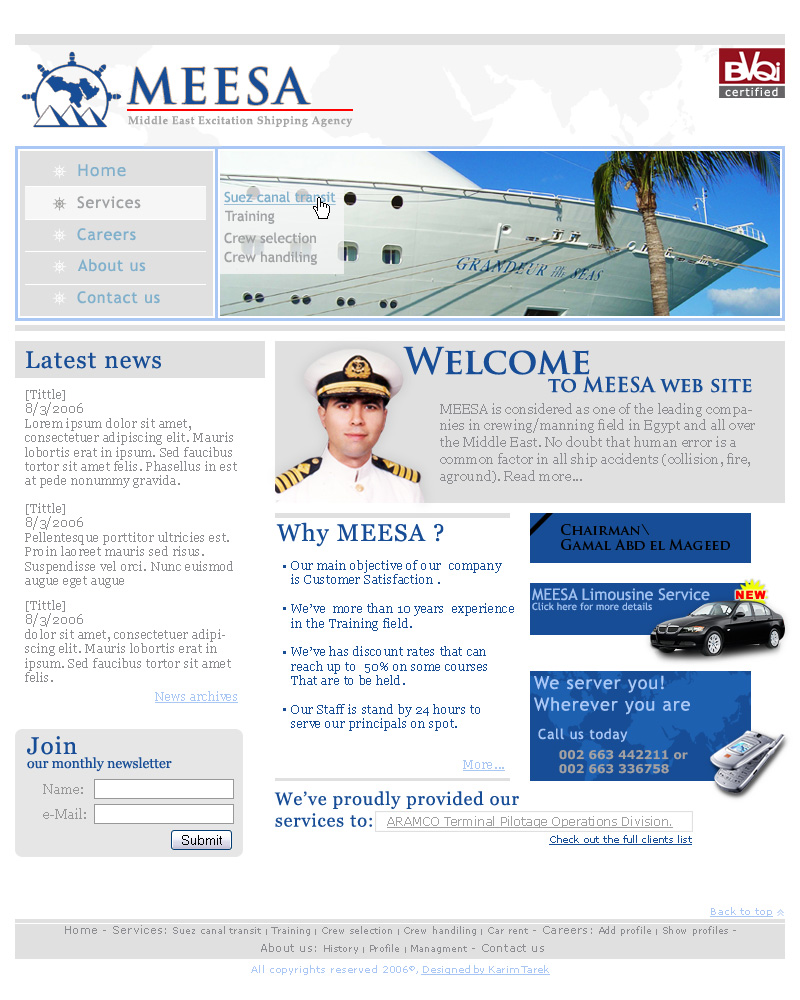 Watch
i guess this is gonna be the final ver. of this web site the 1st attempt u can c it there
[link]
, i've done some improvment (in my opinion) so far the clinet is satisfied
i'll be glad if u've some usefull commets or tips
thx any ways

The sub menu is not readable, because of the transparency besides that the website is awesome, great work

Reply

yeah i thought of that but when the client didnt complain i just forget about it

glad u like it and thnx for comment
Reply

Reply

neat & clean.
here's just a thought, when i see this design there's something missing here ... but i still don't know what is it ..
but here is my guestses :
- the color is too plain, you could try changing color on several elements or use pics with earthy or hot color to add some contrast on it.
- the balance. the way it is now is like too much weight on bottom right corner... how about adding more weight on the logo (i dont know if you could tamper the logo ... but check the logo manuals if there is some use with stronger tone). or adding more weight on the menu, it is quite dimmed for something that important

Reply

1st of all thnx for ur comment, i appreciate it

2nd, i didnt got all what u said dont know why, but any ways the client didnt like this one as the 1st though i've done many changes to it but i didnt upload it thouhg.
again thnx
Reply

Reply