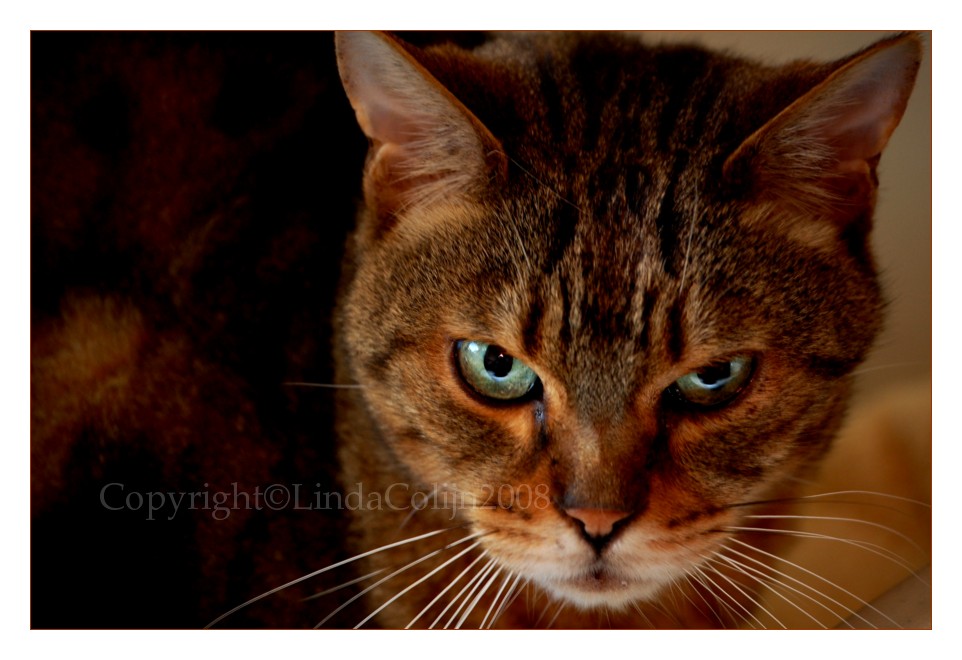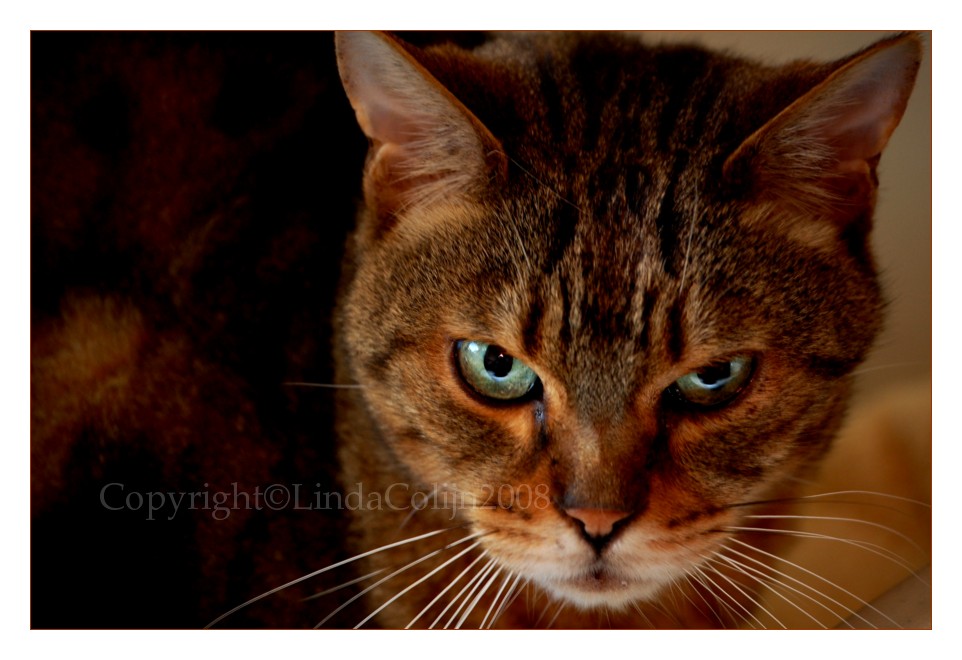 Watch
One of my cat photos. I just stumbled upon a folder of cat photos I made last October and there are some stunning ones in there if I may say so.

This is one of them. A Bengal. She was staying at the shelter for the time her owners were on vacation. She had the most stunning green eyes. Her brother was a beauty too, but he didnt photograph so well.

Her eyes remind me of my cat's, but the orange fur does that accentuate them as well as my cat's gray.
Excellent shot.

Reply

she doesn't look too happy lol

Reply
piękny kot

Reply


awesome shot! she looks really scary! i find cats really hard to photograph... but you have done a really great job

Reply

Thank you.

She does look scary, but she actually is a reall sweetheart.
Reply

Reply

That is absolutely gorgeous!
I LOVE IT!
I have to favorite it!
Great photograph!
Really it captures that laid back but mischeivious look that cats have.
Reply