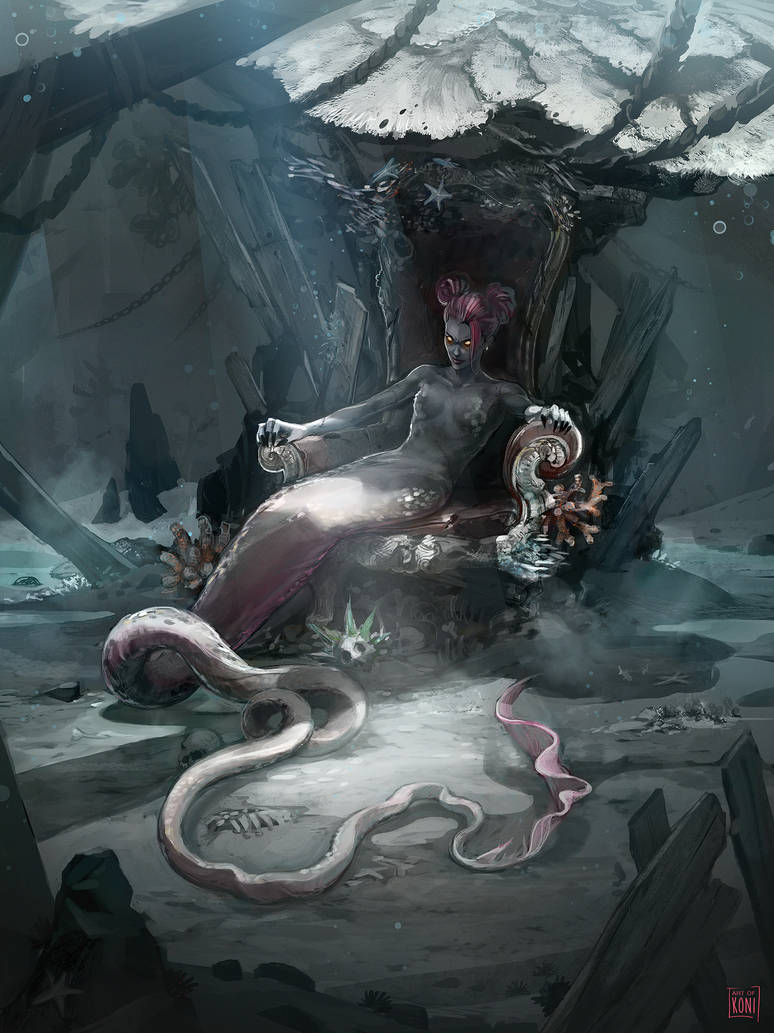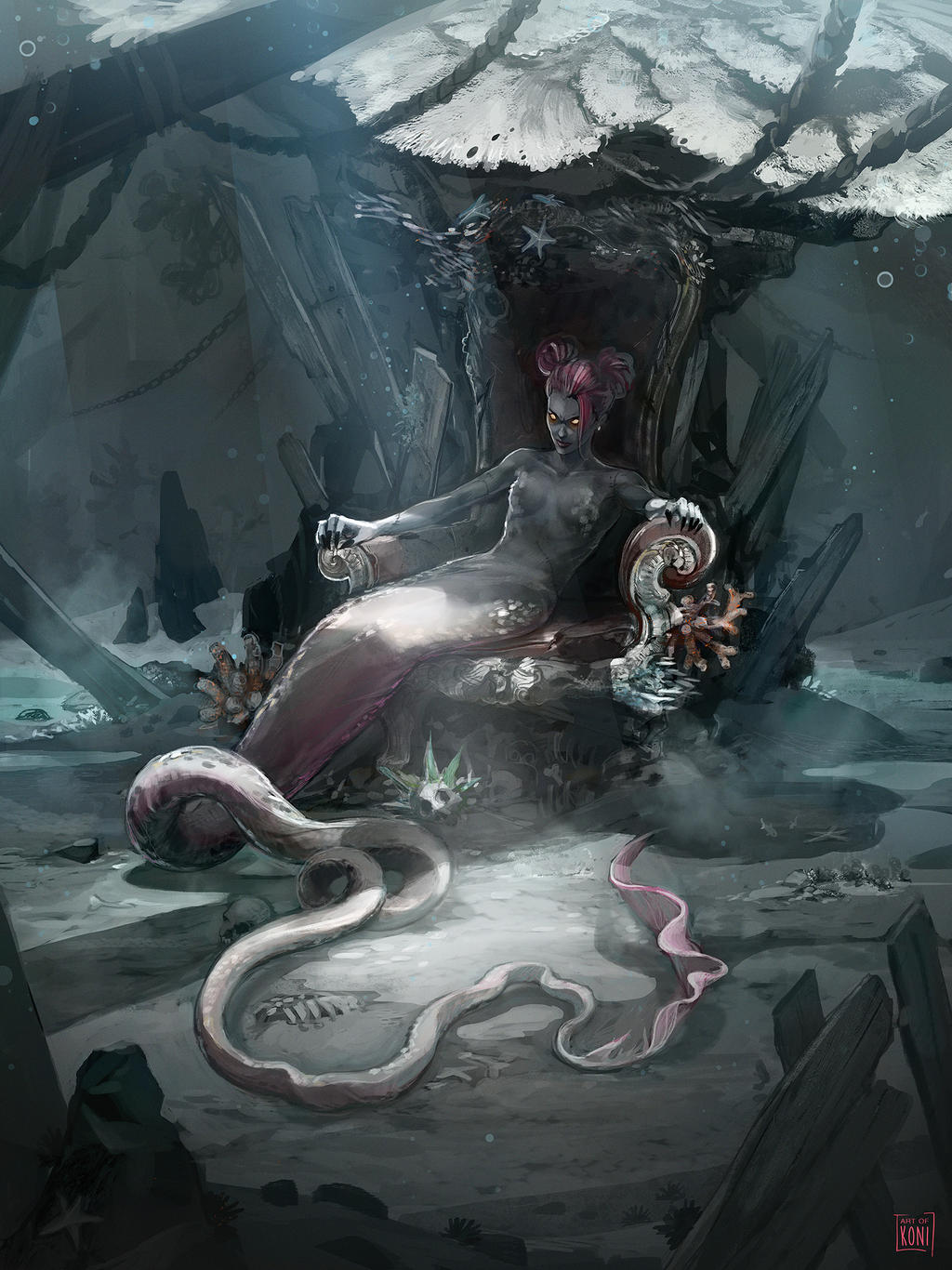 Watch
I started this art for the famous theme " #mermay ", who is a challenge to draw a mermaid every day during May.

I knew I wouldn't be able to do this challenge so I decided to do a detailed digital painting.

Berta is half mermaid & half moray eel, she is more like a demon maybe like Ursula.
I mainly focus myself on working on the light and the mood of it, I really wanted something more desaturated than usual.
Can you see Gaspard?
WorkProcess on facebook or tumblr !

- - - - - - - - - - - - - - - - - - - - - - - -

Facebook
Tumblr
ArtStation
Instagram

Reply

Damn this looks scary but cool. Her posture is amazing and so is the background. I think you really made a good job with the mood and lighting.
Reply

Reply

I like the pale colours

Well done!

Reply

I love it! It's creepy and beautiful!
Reply

that expression is amazing and i love the way her tail is very loose it feels more like a real tail for some reason the throne design is epic too though x
Reply

absolutely gorgeous! And deadly

Reply

Reply