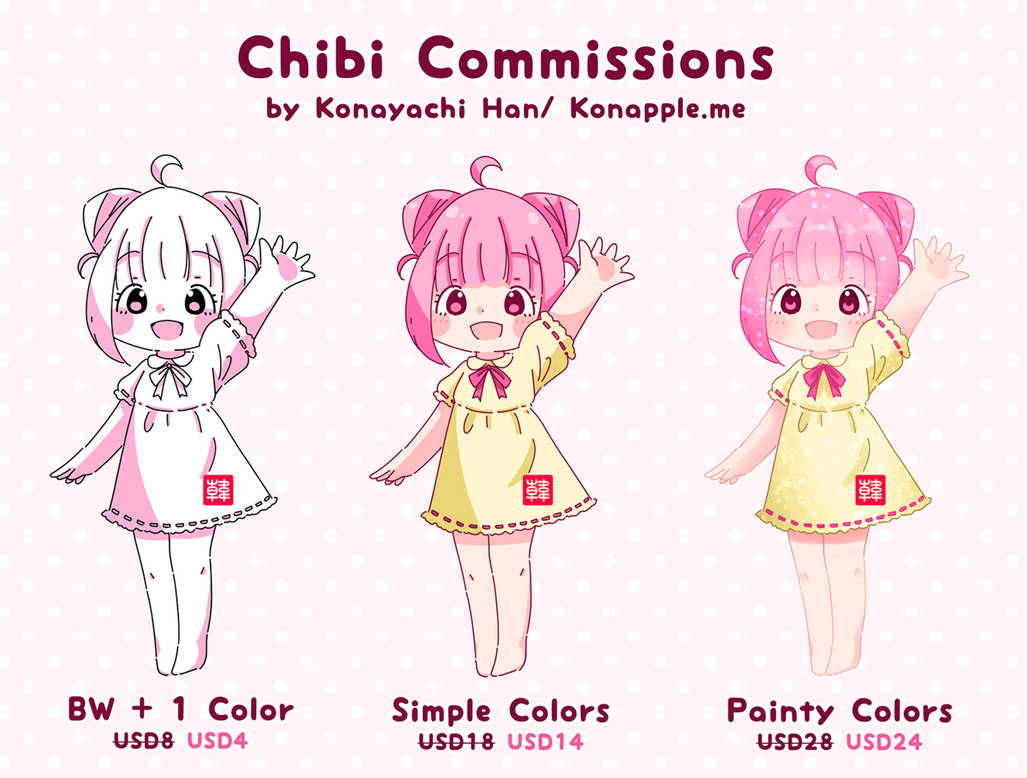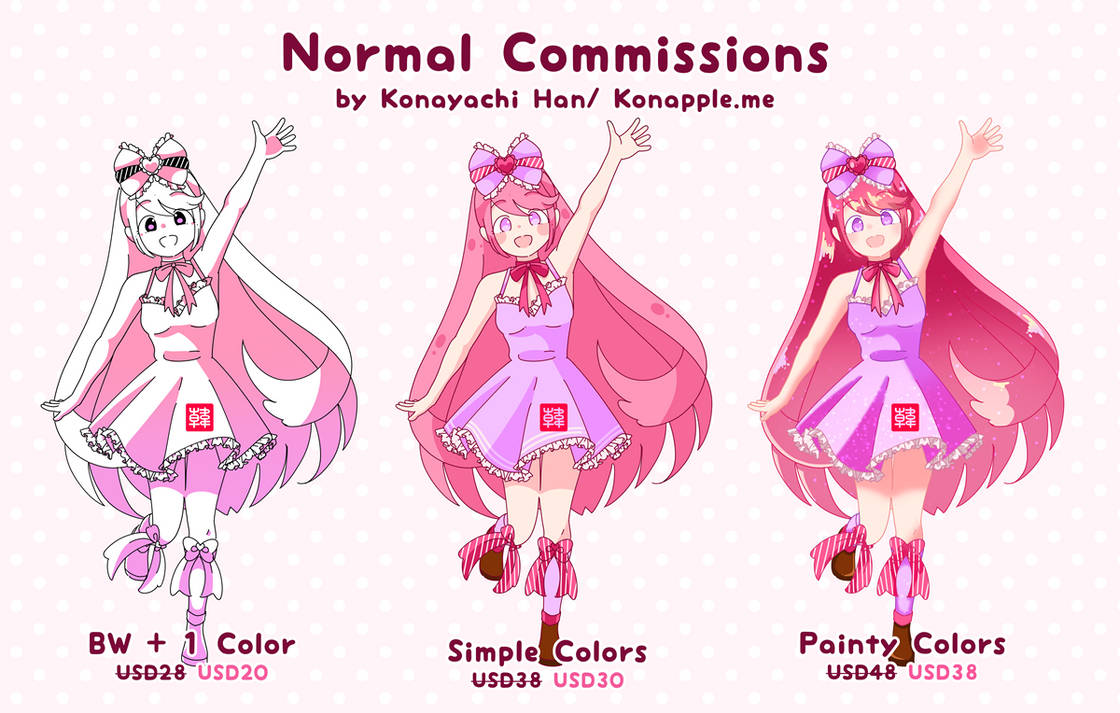 Prices are per character. Complex designs may increase the prices.
For additional character/ pet/ property in one canvas:
+ 50% from the base price
.
Background will be either: transparent/ one plain color/ simple patterns, please specify which one you would like to have.
Upgrades:
a.) Commercial Use (you can make profit from the commissions):
+ base price x 2
.
b.) Exclusivity (your commissions will not appear in my website and SNS):
+ base price x (2 x years)/10
.
c.) Copyright (ownership transfer):
+ base price x 5
.
Before ordering, make sure you read my
Terms Of Service
.
By ordering, you agree to the Terms Of Service.
Terms Of Service summary:
1) Upfront payment for the commission, with PayPal/ Stripe Invoice.
2) The commissioned result is a drawing in a digital file.
3) There are no refunds but reasonable arrangements may be done (see the TOS).
4) After you send email to me, I will respond with your price.
6) The delivery of the commission is through Dropbox share.
To order, fill the form on
this page
.