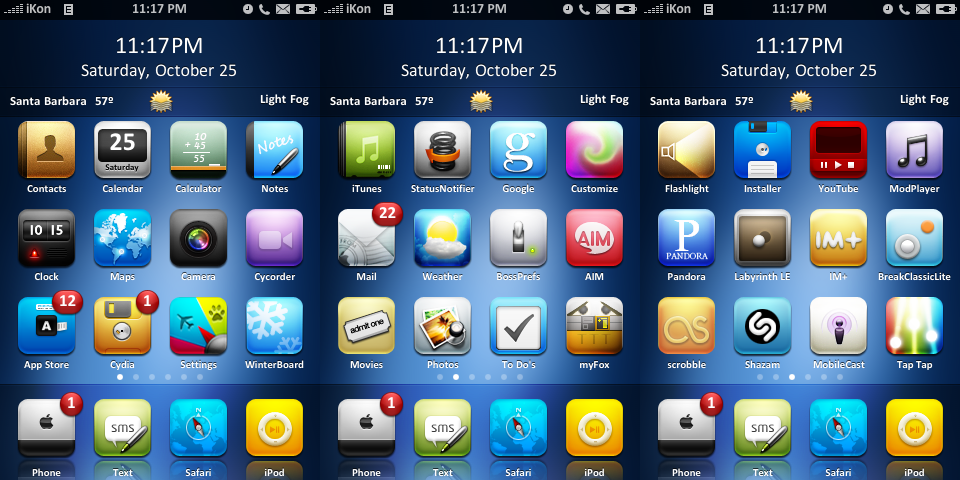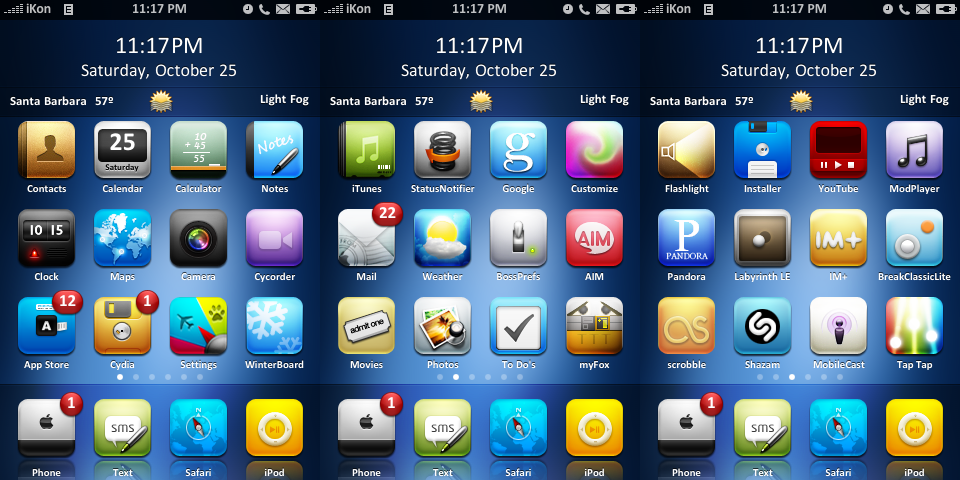 Watch
I spent most of the day making more icons for this theme.
This theme is called "Round" and can be found on MacThemes.
Please
DO NOT
ask me to release these icons.
They are mods of icons from Tenuis and other sets.
If we are coo, and you know me.
I might hook you up with my mods. But, don't count on it.
A template can be found in the "Round" thread the make icons.
I can release the wallpaper, that I made.
BIGup's to
*turnpaper
for the idea of making round icons using tenuis.
Thanks G.

kon