Welcome to Ancient Mythos Ranch
We specialize in
Rock
,
Dragon
and
Ground
Types
Name | Species | Breeding Status
Male Pokemon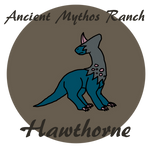 Hawthorne | Deino Morph |
Open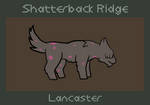 Lancaster | Deino Morph |
Open
Macbeth
| Deino/Shuppet Cross |
Open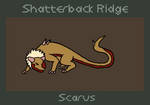 Scarus | Tyrunt/Carvana Cross |
Open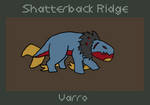 Varro | Deino/Carvahna Cross |
Open
Female Pokemon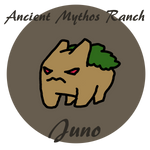 Juno | Hopip Fusion (Grass/Rock) |
Open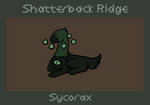 Sycorax | Deino
Shiny +
Fusion (Dragon/Dark/Psychic) | Closed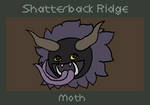 Moth | Gastly Fusion (
Ghost/
Poison/Dark) | Closed
Breeding Information
Currently not open, though exections will be made.
Clutches will be split 50/50.
If an item is used that person gets first pick and the leftover pokemon in an odd numbered clutch.


Commissions
Closed
|
Click here for details
Open Clutches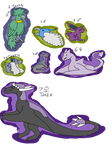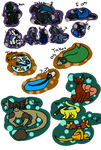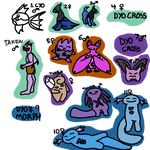 Sales
Wishlist
Treeckos of any sort
Cubone/Poochenya Cross
Deinos of any sort
Goomy/Murkrow(?) Cross (maybe fusion)
Dragon Fusion Bouffalant and/or Tauros
Rock Fusion Bergmite (maybe grass as well)
Psychic Fusion Absol
Ponyta/Doduo Cross
Goomy/Dratini Cross
Morph Purrloin (sphynx cat)
Doduo/Ducklett Cross
Ghost Fusion Munna (have parents)
Grass/Water Fusion Morph Shiny Tauros


Heyo!
So, I happened to see that you still have Evean in your inventory
Oops, I snooped ahaha
But I don't see her listed here anywhere! You wouldn't happen to be willing to give her up, would you? ;v; I don't currently have any points to give, but I'd be up for doing a bunch of levels for you! QvQ It's fine if you'd want to keep her, just figured I'd ask real quick.~
Just in case you don't remember her /v\ PKMNation: Evean