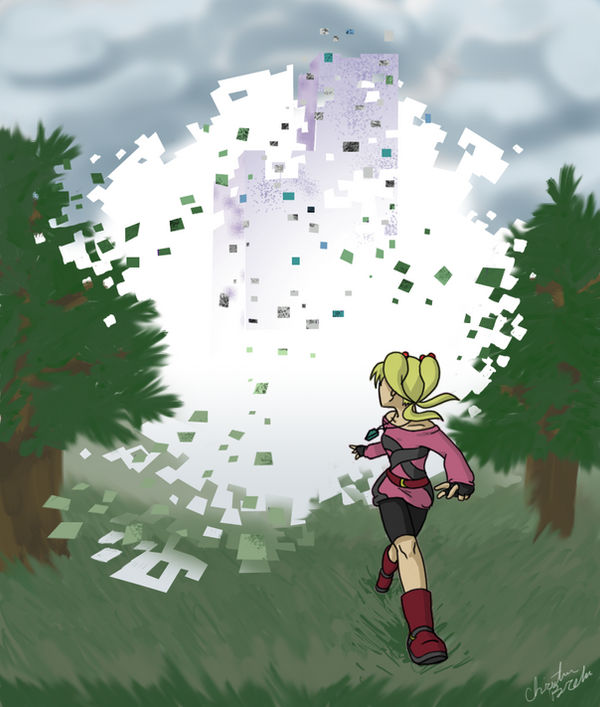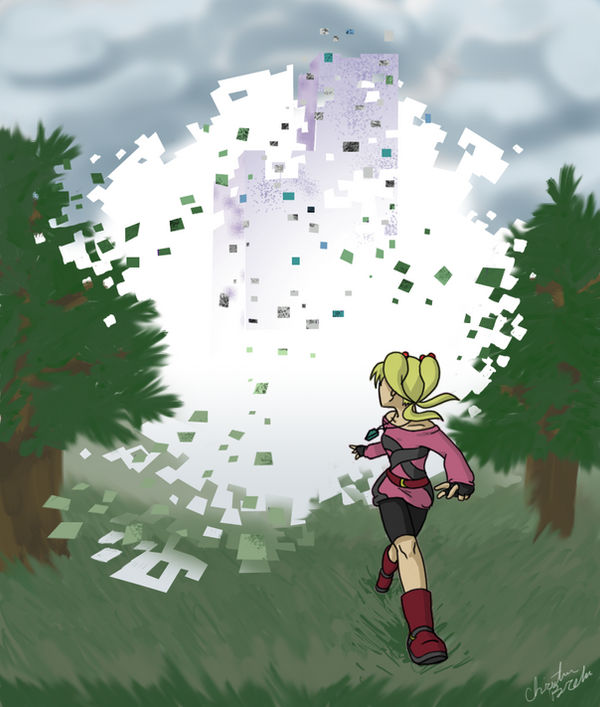 Watch
Here's one I've been wanting to upload for a while.
I tried to make a picture of what I think an encounter with that infamous pokemon Missingno would look like. I mean, think about it - the thing looks like a haphazard assortment of
pieces of environment images
. Not to mention the eerily long span of white screen that occurs in between the random encounter and the start of the battle. Missingno is essentially a
glitch in the universe
of the game. At least, that's how I like to think of it when I toy around with Melissa's story.
And there's Melissa, running away from the stream of pixels being absorbed by the glitch. She can't seem to take her eyes away from it, however.
I'm not satisfied with this picture as it is, so I may be editing it and re-uploading it later.
Pokemon is (c) Nintendo, Satoshi Tajiri, etc.
Melissa Vyrus is mine. For more information on her plotbunny, see
this deviation